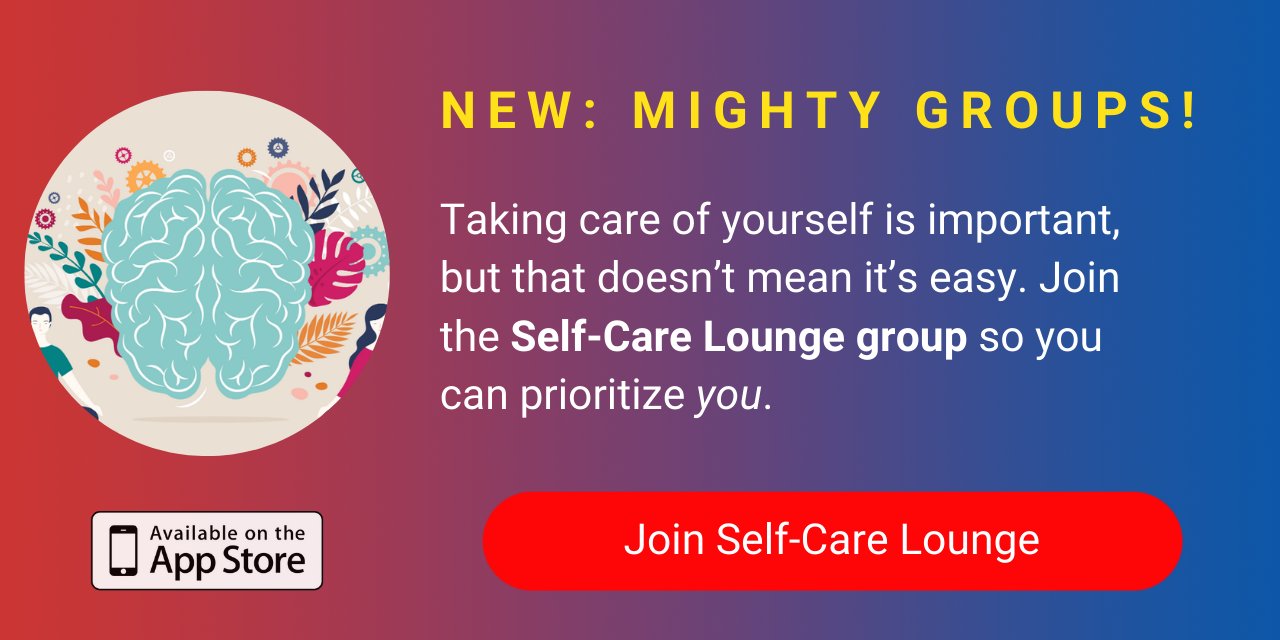 No one is exempt from waiting.
As the world continues to grapple with a global health pandemic, we are all waiting.
Waiting for it to be over.
Waiting for a vaccine against coronavirus to become available.
Waiting for restrictions to be lifted.
Waiting to see family and friends again who have become separated from us due to travel restrictions and border closures. It's a difficult time for everyone.
The freedom to do as we like, when we like, has been snatched from us. For many people adjusting to this new norm, of being in a permanent state of waiting, life is now almost unbearable.
Let's just pause and take a moment to think about the changes COVID-19 has forced on all our lives. The losses are real and the impact needs to be acknowledged, across all sectors of our society.
Let's then step back for a moment to think about those living with chronic illness in the midst of this pandemic. How has it affected disabled people, those with chronic illness, the newly diagnosed, the carer looking after a loved one?
The Neverending Waiting List
Those in the disabled and chronic illness community often have a "waiting list" which seems neverending, with or without a global pandemic.
Waiting requires us to dig deep to cope, now more than ever. It can ignite a range of emotions including, frustration, fear, worry, disappointment, anger, sadness and even excitement if waiting for good news.
Some waitlist items may cause a mixture of feelings, combining fear and excitement. Fear because a loved one is so ill but excitement when signs of small improvement show.
To cope, we need to enlist a range of attitudes including patience, resilience, hope, faith, trust, determination and more. None of which are easy attitudes to perfect at the best of times.
I feel like my own waiting list is currently growing out of control on a daily basis. I need to find ways to cope while waiting. It's so easy to become consumed and overwhelmed by the waiting list. Before we know it we can lose sight of areas of our lives not affected by waiting. We soon cease doing the things we can still do, and we inadvertently place areas of our lives in "unnecessary" lockdown.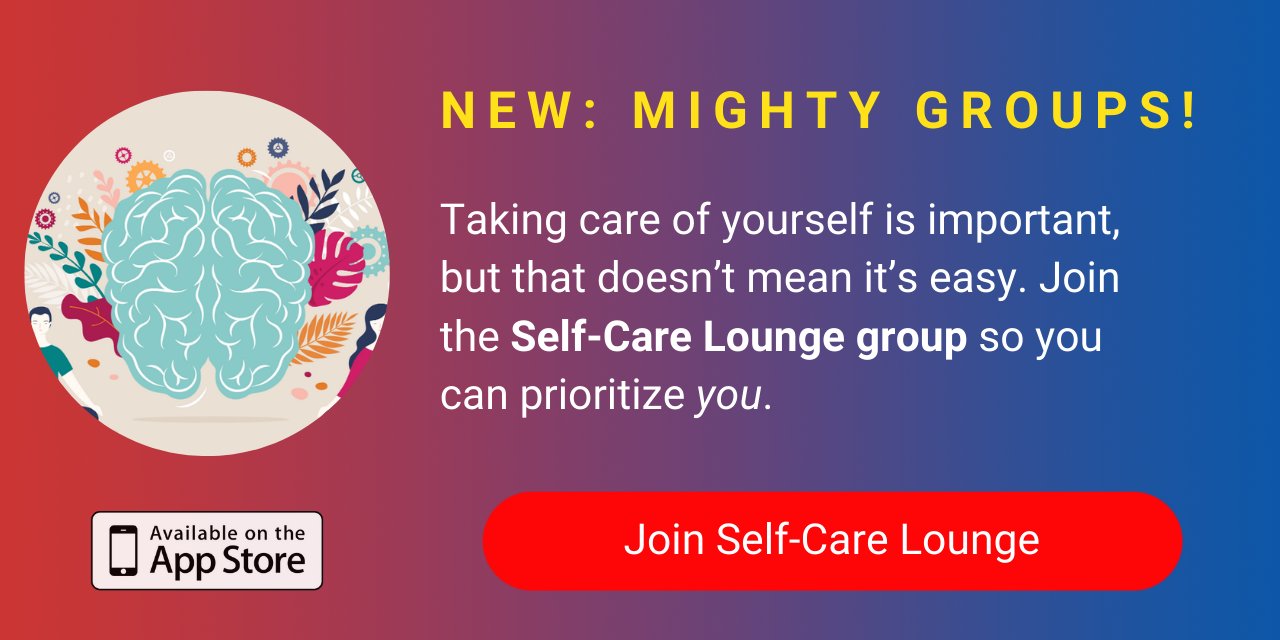 Breaking It All Down
My waiting list is multifaceted, as I'm sure yours is. It includes:
Waiting on news about loved ones who are critically ill
Waiting to see if my new pain medication will work
Waiting for genetic testing results to come back
Waiting to see a range of specialists to determine next steps in treating my debilitating and disabling disease symptoms particularly my severe spinal stenosis.
Waiting to find out the outcome of awards I've been nominated and short-listed for.
Waiting every day to hear and feel the snap of a new bone fracture occurring
Waiting to see what coronavirus will do next
There are a few others I could add, but you get the idea. It's a complex list and it affects me physically and emotionally. I've said before I don't generally experience depression or anxiety, but there are things on my waitlist which can't help but make me feel the gamut of emotions, ranging from fear to excitement.
To tell someone not to worry when a loved one is critically ill, or they have a waiting list longer than chapters in an epic novel, is not helpful. We worry out of love and concern for others, and due to the fear of loss for ourselves. It's a valid response and it requires understanding and support. It's the same if we are waiting for test results to confirm a diagnosis. The fear of loss and fear of change are normal responses.
There is a beautiful song by Guy Sebastian called "Standing With You." The lyrics sum up perfectly what I mean when I say telling someone not to worry is not what's needed when life is overwhelming.
"The more I tell you you can do this
The more you tell yourself you're useless
Any advice right now is fruitless
You're somewhere only you can go
I won't pretend to know, so
Instead of telling you you'll be alright
I'm just gon' be that someone by your side
Yeah let me be that distant satellite
A constant in the sky
Cause I'm standing with you tonight
Yeah I will be that voice in your ear
Quietly destroying your fear
You won't even know that I'm here
But I'm standing with you tonight
Oh I will be the pill for your pain
Until the clouds have run out of rain
Close enough but just out of sight
I'm standing with you tonight."
Waitlists can conjure a roller coaster of emotions, reactions and attitudes. We need to find a way to hold on tight and find ways to equip ourselves for the ride.
Holding on to the Waitlist Rollercoaster Ride
Coping mechanisms for stress and anxiety often do come in a handbook. However, they can feel so generalized and scripted. The writer of the self-help booklet is not necessarily someone who has experienced your debilitating chronic illness, so you may find it hard to connect to the messages trying to be relayed. I don't profess to have all the answers. I can only share my own experiences and my tips for coping. Sometimes they work, sometimes they don't, so I regularly need to review and tweak my approach.
At the moment I feel a little like I'm treading water, so I'm implementing a few strategies to place my waitlist into perspective. I need to reconnect with things in my life not reliant on the wait being over.
Get Enough Rest and Relaxation – When life becomes overwhelming one of the first things to be affected is rest and relaxation. You may feel guilty doing something nice for yourself when there are critical issues on your waitlist. Don't! You are no good to anyone if you don't look after yourself. Maintain your normal rest periods, watch a favorite TV show, read a good book. Whatever works for you to help you breathe a little easier, do it.
Keep Your Normal Routine – when living with chronic illness, some things in our life must continue. Eat well, take your medication regularly, attend medical appointments, keep on top of chores you normally do around the home. The last thing you need is for life's daily tasks to build up to the point of them being added to your list of worries.
Keep Your Brain Active — an active mind helps us to focus more clearly on difficult situations like worrisome waiting lists. I like to play brain training type games on my phone daily. It not only helps me relax, it helps me to clear the cobwebs. It rests my brain from my concerns. I tend to think of nothing other than working out the word puzzle or placement of the next jigsaw piece. It's a happy place.
Push Yourself a Little – I know you're probably wondering where I'm going with this one. Let me explain with an example. You all know I love to write. My blog is important to me. Reaching out to others through my writing is a passion. My waitlist has been so consuming, I've been feeling less than creative, partly because I've been so exhausted emotionally, on top of living with my extreme physical pain. I know to be able to cope with my physical pain, I must rest and I must keep life as calm as possible. Life was not helping me keep things calm, so I needed to take action.

I took a day off and simply rested with no agendas
I was struggling with writer's block, so I jotted down a few ideas and put them to one side for a day
The next day, I cleared my agenda to completely focus on writing. I was determined to write something, anything. It didn't matter what, I simply wanted to connect with the joy of writing. If it turned out half decent I'd publish it on my blog. If not I gave myself permission to say "It doesn't matter."

If you're reading this, you'll know my strategy worked!
To do the above I had to push myself a little. I had to give myself a good pep talk.
Don't Start Something New – I had a great idea recently which turned out not to be such a good one. My waitlist was growing and my list of concerns was multiplying as a result. So I decided, in a moment of impulsivity, it would be a perfect time to start vlogging. What on earth was I thinking! Clearly I wasn't thinking straight at all. I do love the idea of vlogging and expanding my reach to people within the chronic illness community, but now is not the time. It is so time-consuming and I find it much more exhausting than blogging. I managed two vlogs and even set up my own YouTube channel, but it soon became evident it would be to the detriment of the time and energy I needed to save to blog, write and administer my online support forum. So for now vlogging will be limited to a video on my forum, only every now and again, when and if I'm able. Lesson learned!
Reach Out – Going back to the lyrics of Guy Sebastian's song, reach out to someone who will simply be by your side, not someone who will tell you everything will be alright.
It Won't Always Be All Right
I would love to tell you everything will be all right, but we all know life isn't like that. It doesn't mean life can't be happy, joyful and fulfilled. It will just also be sad, worrisome and we'll have anxious times.
How we cope and manage in the midst of times when life isn't all right is what matters when it comes to maintaining some semblance of well-being.
I hope you know there are others who may not fully know what you're going through, but who are willing to stand with you.
My FB forum, Medical Musings With Friends, is full of people waiting to listen, care and just stand by your side, no matter what you're going through. There are many other amazing online support forums you might find really suit your needs right now.
Reach out and let someone stand by your side.
source
https://www.programage.com/news/Coping_With_Endless_Waiting_in_Life_With_Chronic_Illness_1598317216215728.html