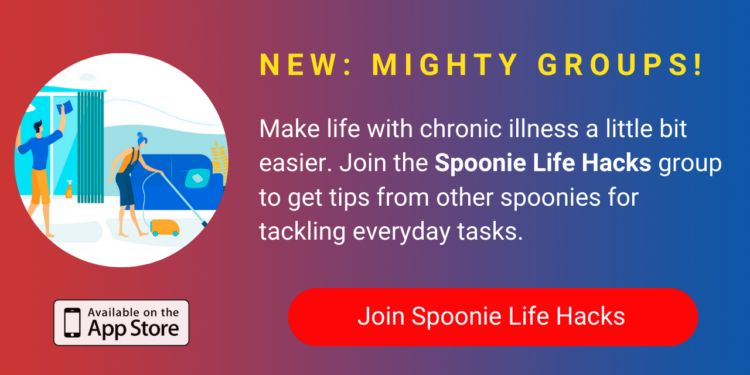 Picture this: You're going through your day and all of a sudden, a migraine starts. Your usual strategies for coping and managing your migraine symptoms are not working. So, you decide to get creative and find a unique way to manage your pain. Trying to find something that helps you can truly be a headache.
For those who live with migraine and or chronic pain in general, finding ways to limit your pain can be a complicated journey with many stages of trial-and-error. Someone's trusted method for helping them cope with their chronic pain could even stop working. What works for someone else might now work for you based on a variety of factors, such if you experience a different form of migraine.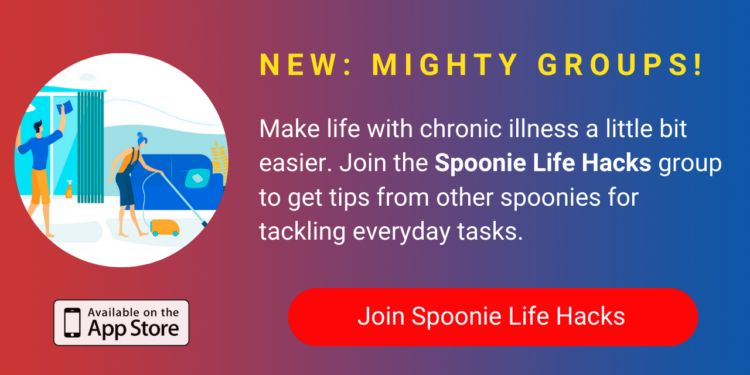 To help build up your toolkit, we asked members of the Mighty's migraine community to share "unconventional" ways that help them cope with migraine. You may find that some of these ideas could work for you and provide you some relief.
Here is what they shared:
"My husband squeezes my temples and sides of my head really hard. Weird but gives relief most of the time!" – Jane
"One fundamental shift that helped for me was getting transitional lenses. That helped deter the light-activated migraines I get in the spring." – intripidsoul
"A rolled-up pair of socks soaked in cold water and placed over each eye. Heaven." – Hmia
"If I twist certain sections of my hair and pull them forward pretty hard it actually gives me more relief than most meds. This only works when I'm actually pulling my hair upwards and forwards, though. When it's released the pain is back immediately." – Laurel M.
"Caffeine, caffeine, caffeine. Did I mention caffeine?" – Amanda B.
"I apply nutmeg oil on my forehead and my temples. Then, I listen to calming instrumental music in bed or I rewatch my fave Korean drama as it gets better." – Doreen O.
"I rub my chest with something like Vicks VapoRub and then lay on two tennis balls at the base of the skull. They help to get the spinal fluid moving and kind of sort of mimics a cranial-sacral massage." – xokat
"Sometimes I just can't stand the pain so I blast heavy metal music so loud. Maybe to try to overwhelm or reset my brain." – Marion
"Chocolate. Always been told to avoid it with migraines but it actually helps me!" – Beth L.
"I've returned to a childhood passion: horseback riding! I bought a rescue horse last year and he has truly been the best medicine! He motivates me to get out to the barn and ride! And when I feel bad, I can just sit on him in his stall and feel his heartbeat and listen to him munching his hay. It's so soothing!" – Danna J.
"Chamomile and passionflower tea or powders. The relaxation they bring keeps the pain from spiraling out of control." – Maura
"Honestly, orgasms. Self-induced but preferably with my husband doing it so I can just relax. The flood of hormones really provides relief." – Olivia R.
"Laying down in the garage in cold on the concrete floor with a sheet under me. No noise in the dark." – Wawa P.
"Peppermint oil all over my head face and neck, chewable magnesium and Benadryl." – Crystal S.
"I lay down with a pillow on either side of my head and I squeeze them together until I fall asleep." – Holly
"Rub Icy Hot cream on the base of the neck and into the scalp while pressing hard a toothbrush with my teeth." – Cecy C.
"I have a medical marijuana card in my state, and there's a muscle freeze that I rub a little on my forehead and temples. Stay away from your eyes! But the menthol and the CBD work in minutes." – Sascha F.
"Taking my medication with a caffeinated drink. I usually choose soda since the carbonation helps settle my nausea and the caffeine speeds up the meds." – anonymousOne
"Peppermint essential oil — works every time!" – Janet H.
"Wrap an ace bandage as tight as possible around my head. The pressure seems to help." – Maria F.
"I sit on a shower chair in the tub, fill the tub with hot water and rest an ice pack on the back of my neck and head, then I finish with a warm shower." – Shawntell W.
What are some "unconventional" ways that you cope with migraines? Share in the comments below.
source
https://www.programage.com/news/21__Unconventional__Ways_People_Cope_with_Migraines_1600203613948908.html