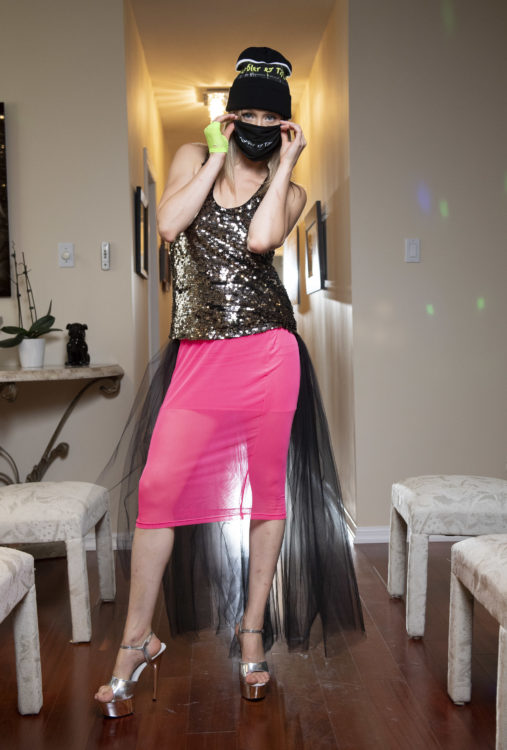 While the coronavirus outbreak has introduced many people to what having to be isolated and stay home is like, this was already the norm for many people with chronic illness. Fashion designer Michael Kuluva, who has rheumatoid arthritis, noticed how arthritis patients were "not getting a lot of their voices heard when this is their everyday life."
As a reult, Kuluva decided to make his Tumbler and Tipsy Spring/Summer 2021 collection, called "The Newest Normal," arthritis-friendly and comfortable. Kuluva told The Mighty that the COVID-19-related lifestyle changes people have made — like staying at home more — did impact the types and style of clothing he designed. Kuluva said:
What is going around right now in the world has been very inspiring for me to create a more comfort leisure collection that's very COVID conscious because everyone's inside these days. Everyone is not exactly dressing up so much. But I think you can still look fabulous at home and be very comfortable.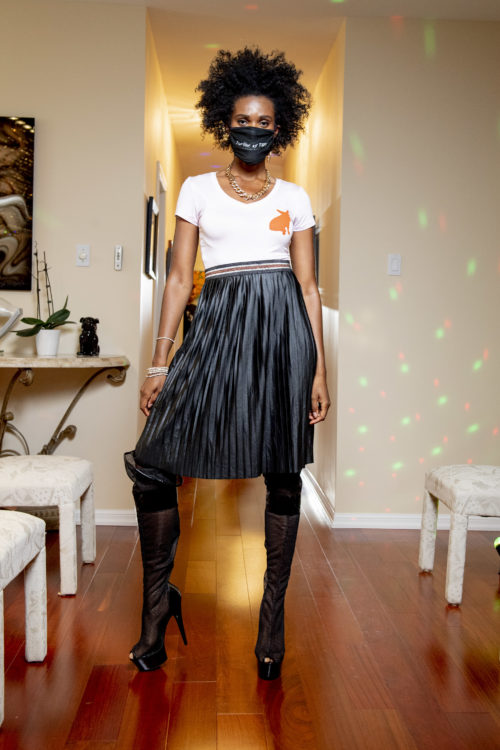 The new collection includes everything from face masks to comfortable loungewear that will look fabulous on Zoom. Items in the Tumbler and Tipsy Spring/Summer 2021 line start at $19.99 for masks to $3,500 for a custom gown. Kuluva said that the collection's "T-shirts, joggers, sweatpants and hoodies are more affordable, and are all hand-painted." Some limited-edition items in the collection also glow in the dark on people's joints to symbolize the invisible joint pain people with arthritis have.
Kuluva shared that at the Newest Normal's virtual debut, there will be arthritis-friendly messages delivered by patients. One of the people who will be featured in the Tumbler and Tipsy show is Emily Sirotich, an arthritis advocate, CreakyJoints member and Ph.D. student at McMaster University.
Sirotich told The Mighty that she is "really excited to see the effects of our fashion show and how the outreach of Michael's work can really help others" in bringing the arthritis community together. Sirotich also shared the importance of having fashionable, accessible clothing:
I think it's really important to destigmatize disability and have accessible fashionware. Michael's collection showing that you can still be accessible while also being fashion-forward is really inspiring.
Kuluva also noted that having a virtual fashion show makes his collection's debut more accessible to the arthritis community and other people with chronic illness. "If we're going to be doing something, I want it to be accessible and not have anything where anybody's health was at risk," Kuluva said. "You're able to stay in the comfort of your own home, be in your most comfy outfit and watch a high-end fashion show directly. I love it."
According to Sirotich, Tumbler and Tipsy and its Newest Normal collection "offers the arthritis community an accessible clothing option where the clothing is easy to put on and remove." Sirotich believes that this is important due to the movement limitations that can come with arthritis flares.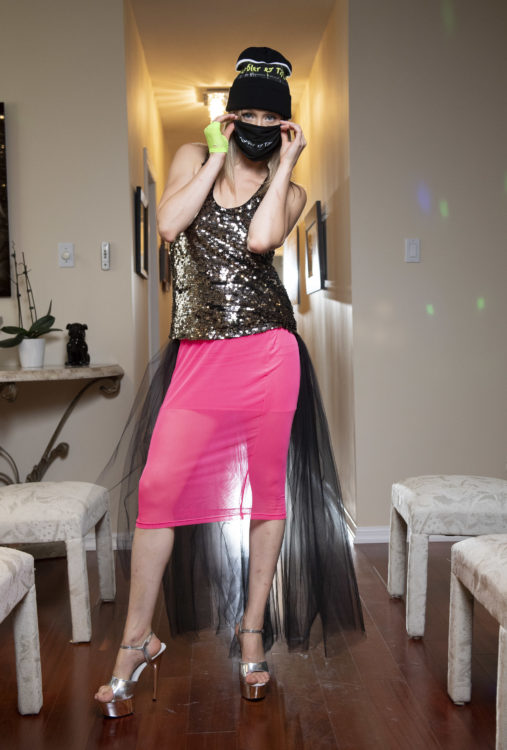 Like with Kuluva's previous debuts, this Tumbler and Tipsy debut will not forgo the upbeat energy, even as we adjust to the new normal of the coronavirus outbreak. "The show is always vibrant, it's very upbeat and uplifting," Kuluva said. "I feel that it's just something that you can turn on for 10 to 12 minutes, and just forget about life and you're able to just go into this fantasy of fashion."
The Tumbler and Tipsy virtual show will premiere at 8 p.m. EST on Sept. 16 on YouTube, accessible via Virtual Fashion Show's website or on Kuluva's YouTube channel. The show will be presented by CreakyJoints, an organization that supports and advocates for people with arthritis and other similar chronic conditions. To participate in the live #CreakyChats on Twitter visit the organization's Twitter account starting Sept. 16 at 7 p.m. EST.
source
https://www.programage.com/news/Tumbler_and_Tipsy_Debuts_Chronic_Illness-Inspired_Fashion_Line__The_Newest_Normal__1599692422502196.html