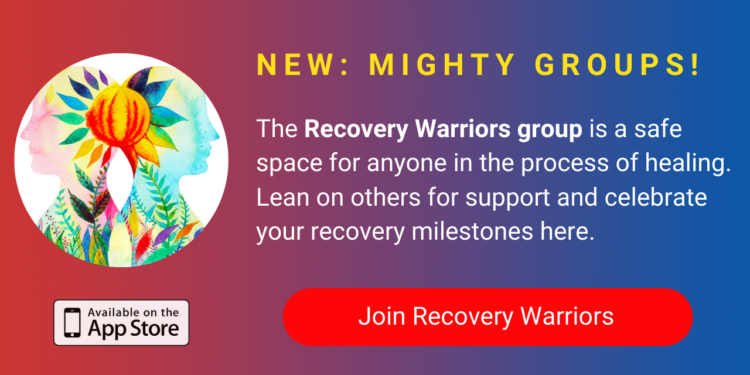 Recovery is not linear. I imagine those of you who have ever been in or are currently in recovery know this. In the beginning of my recovery from my undiagnosed eating disorder, I could have my best day followed by my worst day eating and thinking wise. Same thing with my depression, but it was never as recognizable as refusing to eat or refusing to eat certain amounts. I have always struggled to process my emotions, so it was easier measuring my health through my eating disorder's behaviors than my depression. My depression mainly makes me numb for days or weeks, and numbness is not that measurable in my experience.
Once I was at my worst state I managed school and graduated with pretty fine grades in the end. I was applying for jobs but not getting any and I had no friends. I felt all alone, and since eating disorders and depression often lead to isolation this could explain a lot. First it was my depression and the fact that I was outright bullied and excluded in school keeping me from friends. After this my eating disorder consumed my days and I had no time for friends. My previous experiences also told me that nobody would even care to befriend me. Not the best circumstances for a teen.
However, I sought help out and was helped by strangers online as well as my mentor in school. I got somewhat stable and I was ready to start again at university. My university experience was supposed to be the one who made me a new person, a person not defined by their mental illnesses nor without friends. Now I can't explain how, but somehow I managed to acquire friends. Friends I know I will have in my life for the rest of my life. I didn't like my class, but I was able to seek out a fraternity where I found friends and an acceptance. I was also able to get this from the classes above and the under me. When I stumbled I received support from my friends helping me to seek new professional help. I was doing so well simply being me.
Then something changed. When something traumatic happens I rarely recognize it as such. After a party my whole life was in shambles, or at least it felt like it. I had let one of my friends down and I couldn't even remember the details around it. I blamed myself , but knew I had other friends to help me through this. I used their support and love, and I listened to my counselor. Although it was far from ideal, I fell back in a few unhealthy habits, it was no big deal and in a few months I was back on track.
Enter summer. I have a job, I have had since early June and I finished school by then. We have different restrictions here concerning the coronavirus (COVID-19) pandemic, so I've been able to meet my friends several times a week. I have been busy and surrounded by people who love me. If we rewind three years I could never imagine having anybody besides my mother say "I love you." Yet summer leaves me time to think and reflect, which are not my favorite activities.
When I find myself walking and telling my friend "I don't want to kill myself but I want to die," I can't understand. I have everything teen me wished to have. I have friends to call in the middle of the night to ensure me to get back safely even if I'm fairly sure I won't end it. I have nothing to complain about. Yet I can't turn around at first, until I see the walkway is closed due to construction. A bummer for me, but a relief to the friends I've been talking to. My friends who somehow stay next to me even in these situations.
After this I'm scared of myself. I was suicidal before, but it's rare for my suicidal ideation to reach these lengths, especially at a time where I can't point to a single thing making me sad. I freak out, so I go back to my comfort. I know how I handled my need of control with my eating and exercise, so I relapse. Although with my friends it's not a relapse as bad as the old relapses, but this one hurts more.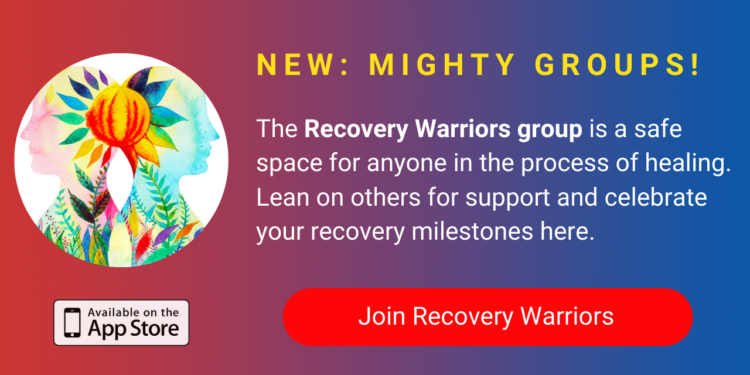 I can't blame this on not having friends. My parents aren't divorced. I am for good reasons excluded from certain groups, so I can't blame that either. Sure, I can bring up trauma, but mine doesn't feel valid or as a big enough reason for me wanting to end it. It makes me feel ashamed of myself and my feelings.
I see my friends, but I don't tell them what I'm feeling, I tell them that I'm down or not doing the best, but I don't want to worry them with the truth. I don't want their caring questions of "what's wrong?" because I don't know anymore and I feel like a terrible person for not knowing. All I know is I'm tired and I'm sorry. Sorry for not being a good friend, sorry for not being happy even if considering everything I should be, sorry for letting them down and sorry for not being honest.
But the thing is, I shouldn't feel sorry for not knowing or for not having a reason why. Sometimes that's just how it is. Mental illness is irrational; it doesn't make sense. We have to normalize not knowing why. We have to talk about the times we feel bad even while we're objectively on the top of the world.
Mental illness already comes with shame, since we have yet to normalize talking about it. But imagine not having a reason why. Not being able to give an explanation to why you're crying at 3 am. That only increases the shame around having and talking about it. Shame makes us silent, and silence kills. So let's not be silent anymore.
source
https://www.programage.com/news/We_Need_to_Talk_About_Shame_From_Having_Suicidal_Thoughts_1599238818499304.html