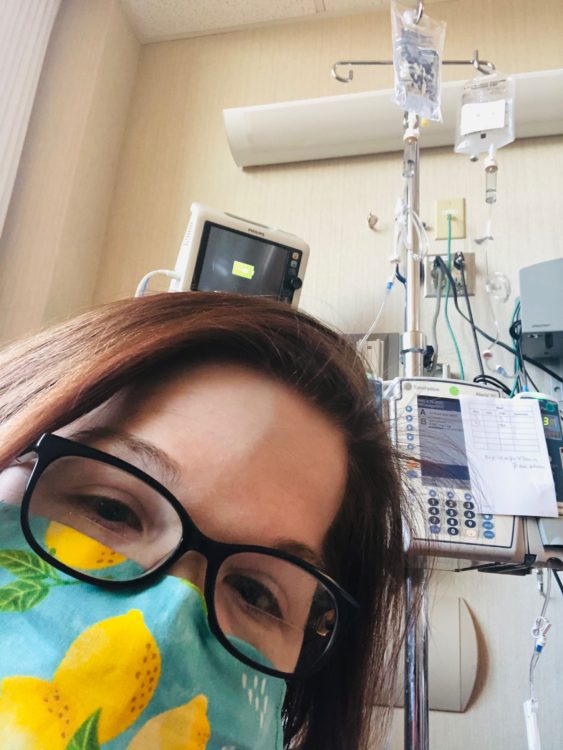 Several years ago, I had my first surgery as an adult where I had to make the tough decision of whether or not to undergo the procedure. As an adult, you are so much more aware of the possible outcomes of every surgery than you are as a child. In years past, these difficult decisions fell upon my parents' shoulders. My parents never left me out of the operation conversations as a child and teen, but they would give me the age appropriate amount of information as each one came along. As a child and teen, I trusted my parents always had my best interest at heart and that they would ultimately choose what they felt most comfortable with (if a parent can ever really feel totally comfortable with a decision like that).
It saddens me that I have had to, and continue to, put my parents in such difficult circumstances. Now as an adult, I am aware of the misery it is for them to see their child facing scary and difficult procedures. Adulthood for me brings the knowledge that it is heartbreaking for my parents to have to watch their child be rolled away down a hospital hallway to the unknown. They say goodbye as they try to stay strong for you, but in their mind they are thinking, "Will this be the last time I see her smile?" "Will this be the last time I hear voice?" Knowing this, I try to combat their fears by staying in good spirits with a smile, so they don't worry about the outcome of the operation.
So, as our society is still dealing with COVID-19, it makes it even more difficult for me to put my parents through yet another surgery. The fact is that procedures have risks for everyone, but when the person has a rare disease or health condition, the complications and dangers increase tremendously. Then the pandemic is added on top of it. I am so appreciative of all the hospitals that have put visitor restrictions in place for patients' safety—but it can make any procedure even more unnerving to not have your full support system with you. At this time, only one companion (aka parent) can be with you when you are admitted for the procedure. And the other parent will be away from the hospital, anxiously awaiting an update on the outcome of the operation. Besides this, the one parent on the outside may not even get to see you until you are discharged—which could be up to two to three weeks if all goes well.
I so badly wish I didn't have to put both parents through this, but I know I have to for my health. It also makes one realize that if I were to have a significant other, he would have to be prepared to deal with my rare disease "baggage." Being in a relationship with someone who has a rare disease forces that individual to show up differently. It challenges them to tap into a certain level of strength that would not have been required in a relationship with someone without a rare disease. Such a relationship requires a level of benevolence, accountability, appreciativeness, and presence. Not everyone is prepared to have those parts of their character challenged or seen; it would require a very special individual. Having mucopolysaccharidosis (MPS) does make things more complicated in the relationship department, but I am experienced in overcoming obstacles and feel I am worth it.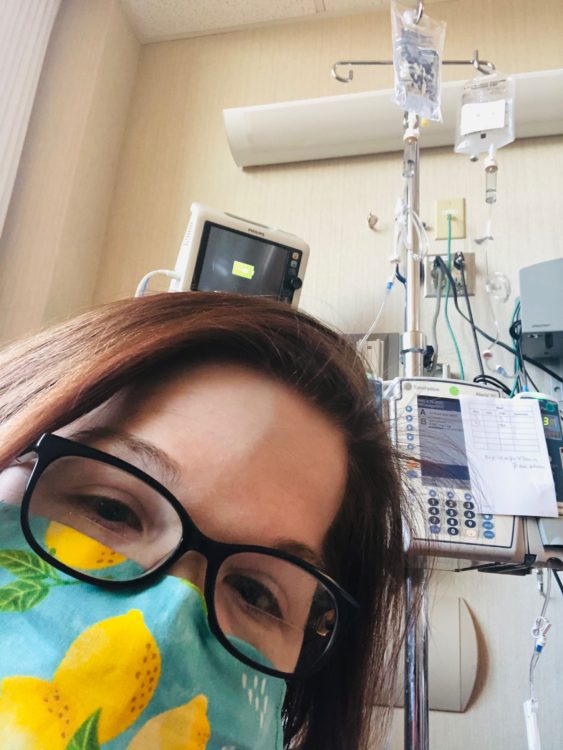 Regardless of such challenging circumstances, the one thing that hasn't changed is my belief in God's plan, who's always been there with me during surgery and in my daily life. I have always gone into the operating room trusting a higher power's presence with the medical team and me. When someone has a rare disease or heath condition, sometimes the notion of death is closer on one's mind than it may be for the average person. In spite of these concerns, many individuals coping with a rare disease still choose to live life to the fullest.
This is just a glimpse of the difficulty that comes with a rare disease or health condition in adulthood. There are numerous positives that come with it too. That is why I always try to make the best lemonade possible as my life presses on here on Earth. None of us know when our time "ends" is, but until then, keep doing your thing and stay positive.
source
https://www.programage.com/news/How_My_Adult_Life_With_a_Rare_Condition_Affects_My_Relationships_1603834216153361.html