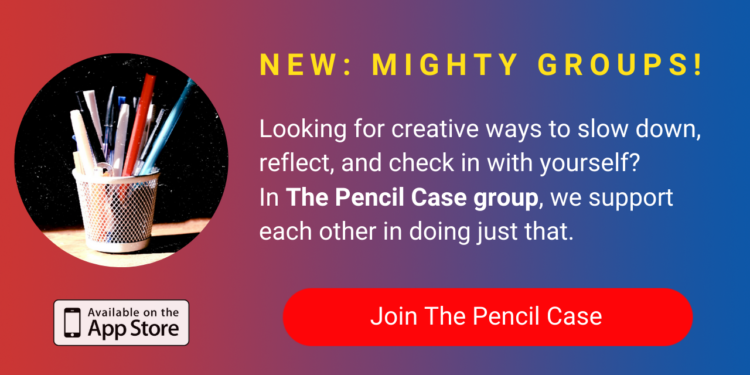 The next day I thought I was going to be forced to go to school. My parents had other plans. My mom announced we were going to the cemetery to see the plot where my sister would be buried and to pick out an urn for her ashes. At first, I was interested in going because I wanted to be part of the process of picking an urn out, but my mom had other plans. They wanted her body to be cremated. What I understood from a small conversation before we left that morning, was that half of my sister's ashes were going to be buried and the other half were going to be thrown into the ocean in Hawaii. Hawaii is where my grandparents live and also my sister's favorite place, because she liked to play in the water.
The only childhood pictures I have of my sister, Kristen, and I are either in Hawaii or at Disneyworld. I don't remember either of these days because I was too young, maybe between the ages of 4 and 6. In all of the Hawaii photos, my sister is the only one smiling. I never smiled as a child. I think I was just shy. My favorite photo takes place at the Honolulu Children's Museum; my sister and I are dressed as Hawaiian farmers and we are picking pineapples. I think the reason why I love the photo is not that it is funny, but because it is of both of us smiling together (or at least me semi-smiling). I wish I could remember more activities my sister and I did together, but I don't have a ton of photos with her because she was camera shy in her teen years. After seeing her die, I somehow forgot a ton of details and memories.
The car ride to the funeral home was silent, except for the one moment where I asked, "Is poa poa (grandma) meeting us there?" my mom mumbled, "No, she would be difficult about what urn we picked and sobbing the whole time." I don't remember the rest of the car ride. All I know is that it was awkward, sad and quiet.
When we got to the funeral home an older man greeted us at the door of an office. There were a dozen different colored urns, name plates, flower holders and other cemetery objects in the room. I was overwhelmed. To be honest, I had never seen an urn in my life before that day. Other than that, the room looked like a normal office, with a huge table in the middle and some chairs to the side.
I would have rather been anywhere but urn shopping. I was the kind of person who always hid their feelings, so I'd rather be in school faking my happiness than being in an awkward situation with my parents.
My parents were discussing their ideas for my sister's nameplate, while I was looking at all the different urn options. One of the urns stood out to me; it was a rectangle box in a baby pink color and had a gold name plate on top of it. Although my mom was explaining to the funeral home man that she wanted an ivory jade box with the Chinese symbol for happiness on the nameplate, along with my sister's full name, Kristen Elizabeth Chung. I thought that was boring and too authentic, so I put in my opinion, "Why don't we get the pink urn? It was Kristen's favorite color?" (and mine too.) My parents probably thought I was just trying to be funny and lighten up the mood, but I was serious.
***
My sister never had a choice in what she wanted, by age 13 she could barely walk up and down stairs, by age 16 she had no voice, and by age 19 she was in full on pain ready for her passing. My mom chose her Make a Wish when Kristen was first beginning to show signs she was getting sicker. My mom had her room redone into a fairy princess room. I knew my sister wouldn't like it because she was always mesmerized by the food channel, even in the hospital. The princess room seemed more like something I wanted, but I was stuck with a dumb cowboy room because the house came like that. I secretly wanted to be a Disney princess when I got older. Kristen wanted to go to Paris and make pasta and pizza with Emeril. She even ran around the house in a chef hat, when she was able to walk.
The last memory I have of my sister's voice is very vague. I don't even remember our ages. In fact, I don't remember what many details. I only remember the words she spoke. I don't even know if they were her last words. I just remember this. My mom was cooking something delicious for dinner while my sister was limping, running and attempting to stand straight while circling around the kitchen island. I was sitting at the kitchen table. I think I was reading a book, but I am not quite sure. I remember my sister in a chef costume. It was her favorite outfit at the time because she dreamed of being a chef.
My sister had a spatula in one of her hands while circling the island and was using it as a microphone. She was yelling, "Mi, Mi, Mi, Mi" to the tune of the song Ode to Joy. The significance of her repeating "mi" is because her favorite Muppet character was Beaker. Beaker was a science experiment guinea pig for the scientist on the show named Bunsen Honeydew. Beaker is like Groot from Guardians of the Galaxy because he always says the same thing, "mi." In one of the videos I showed my sister, Beaker is singing Ode to Joy, but the whole video is just full of him saying "mi" over and over. I have no idea why she liked Beaker. She would always laugh whenever I played Youtube videos of him though.
Although this memory has been stuck in my head for a few years, I am ready to share it now. I was a child when this happened, so I do not remember much. Also, when my sister passed away almost all the memories I had of us together disappeared. I do not know if this is a side effect of grief or if this is because I forgot a lot of my childhood
***
Kristen never even had a choice to take all the medications, go to physical therapy and get a feeding tube. Her whole life was full of other people making choices for her.
In my disappointment, my parents went with the ivory urn with the Chinese symbol. I knew they were paying for the whole funeral, cemetery plot and reception lunch, so I just let it be. Besides, I didn't have any money, I was 16 years old and I knew this wasn't a time to argue.
I honestly don't remember the rest of the day. I just remember wanting to get my sister the pink urn.
***
The next few months of my junior year were a blur. I remember crying in public for the first time, skipping a math test to go to the school counselor and full on sobbing into my best friend's arms on a random bench. 2016 was the worst year of my life. But now I am stronger, braver and happy. I am unbreakable.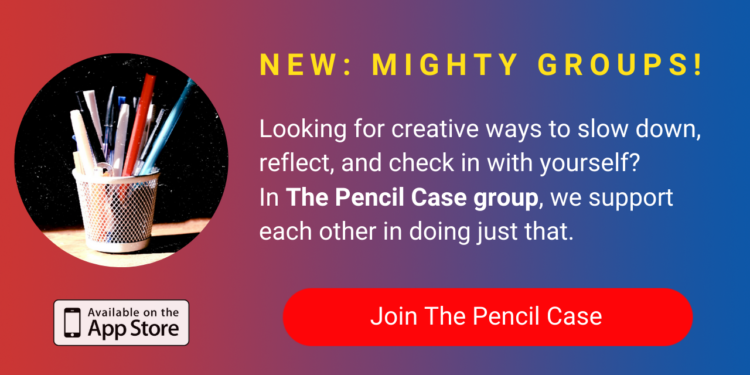 I don't think that the fact that I am an only child now has fully sunk in to my mind. It could take weeks, days or years. Sometimes I tell people I am the younger sister; and other times when I just don't want to talk about, I say that I am an only child.
Everybody grieves, copes and understands death differently, but no one deserves to feel alone while grieving.
April 19, 2019 marked the three-year anniversary of my sister's death. Every year, I post a long meaningful paragraph about how much I miss her and love her. This year I decided to incorporate a song lyric to express how I felt and to reveal an unknown fact about me. This is what I wrote:
"If all it is eight letters why is it so hard to say?"
– 8 Letters by Why Don't We
The 8 letters are I Love You.
This song "8 Letters" by Why Don't We means a lot to me; and it is not because five very attractive guys sing it.
I have never told anyone this, but I never said I love you to my sister before she passed away. I don't know why. Maybe I was too embarrassed because there were always nurses around her. Maybe I was just shy. Maybe I wanted her to say I love you to me even though she could not talk. Today at 6:45 pm marks three years without her. I miss her so much. I regret not playing with her, telling her how school days went, taking pictures with her and so many more activities.
I don't know why I didn't say I love you to her, but now that she is gone, I forgot a lot of experiences I had with her. I wish I had more pictures of us together. I miss her. I never knew how much I needed her until I became an adult.
She always smiled, even when she got her blood drawn. I am not going to be sad.
I'm going to smile. I'm going to show the world how far I've come. I have big plans. She went through so much and she smiled all the time. Today is about her, but it is also about me. I am celebrating how strong and powerful of a woman I have become. I am also celebrating my big plans for the future.
She showed me that I can smile through the hardest times, even when it feels like I want to give up.
source
https://www.programage.com/news/What_I_Wish_I_Said_to_My_Sister_Before_She_Passed_Away_1602113412878853.html