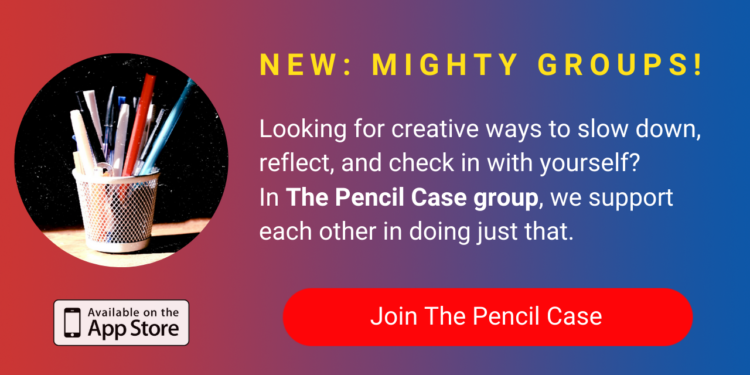 From the outside, I've always appeared confident. After all I was educated, professional and successful. But I've been struggling with self-sabotage all of my life, battling symptoms like procrastination, fear of failure and success, self doubt, indecisiveness, guilt. I don't remember exactly when these issues began, but I'm pretty sure they were the reason I wanted to be a psychologist when I grew up.
So I went on to study psychology, and at that time, psychoanalysis or talking about our past had fallen out of vogue in favor of skipping the "lying on a couch" part and onto just ridding ourselves of unwanted behavior and dysfunctional thoughts.
Further, when I started a corporate career, gurus like Tony Robbins brought "human performance psychology" to the masses. He literally walked on flaming coals to illustrate to the world that we could override our backgrounds and upbringing. With willpower, we could be who we wanted to be.
So like many others at the time, I survived on a steady diet of self-help on how to stay motivated, productive and positive with techniques that had me chant affirmations, put sticky notes on my mirrors and weed out my persistent negative thinking. My ambition and determination found the newest and latest on how to "fix my mindset," but never wondered why my mind needed fixing in the first place. I just thought everyone else had to work as hard as I did at being happy.
But, when I found myself debilitated with depression in early retirement, it occurred to me that my mental anguish wasn't the way "it was," but rather, the way "I was." Working on my thinking wasn't making me feel better, and it felt like I needed some sort of personal disruption or revolution.
I became disappointed and impatient in trying to find a therapist who was even even available, much less one with updated training, so I began my own self therapy. For about a year, I flew to other cities to attend courses (narrative therapy, ACE inventory), took online courses, listening to audio books and podcasts to familiarize myself with as many disciplines that dealt with mental wellness as possible.
My sabbatical had me settle on the top three areas that successfully lifted me out of depression, eliminated my self-destructive habits and finally own how I felt:
My Three Game Changers
1. Shame Research by Brene Brown
I must confess, I had heard a lot about Brene, but I was about as excited to read about shame as I was on do-it-yourself plumbing. At first glance, I didn't quite get why shame mattered and what could I possibly be ashamed of; I really didn't feel guilt over the t-shirt I shoplifted from Kmart when I was 12….
But two paragraphs into Brene's "Daring Greatly," I learned most of us are hiding emotional pain beneath our awareness. I went on to read all of her other books especially "The Gifts of Imperfection," and she sparked a path of recovery I didn't even know I needed and left me thirsty for more about what was stored in our subconscious.
2. Neuro-Psychology and Brain Science
Among the many books I read, the most impactful was "Mindsight" (Siegel, 2018) and the mind-blowing concepts in "The Body Keeps the Score" (Van der Kolk, 2014.)
I learned how, neurologically, any painful childhood memories detach from our consciousness and get stored into our subconscious. These bad memories hide in our limbic system and serve to remind our amygdala that anything resembling the memory should automatically trigger our stress response without our awareness: best known as putting us into an automatic fight, flight, fawn or freeze response.
This explains why triggered trauma survivors can get anxious without knowing why. In fact, the authors go on to say that this dormant emotional pain could be the root cause to not just post-traumatic stress disorder, but a whole host of other mental health issues like ADHD, bipolar disorder, depression and anxiety.
Trauma survivors don't have memories, they have symptoms (Harvey, 1990).
I instantly identified with freezing and fawning and the many symptoms they listed. The authors advised that the only way to stop these symptomatic triggers was to find the memories causing them (that I supposedly stored in my subconscious when I was a kid) and heal them with my conscious adult brain. One of the techniques they suggested was to journal about your childhood because it forces our subconscious brain (extracting memories) to work in concert with our conscious brain (writing).
3. Journaling to heal my inner child hasn't been something I thought ever applied to me; I thought that sort of therapy was for other people.
My own childhood had always felt normal(ish) or as average as I thought it could be growing up during the 70's when sunscreen, seatbelts and supervision during daylight hours weren't concerns. But back in those days, kids and parents lived in separate worlds colliding only at meal and bedtime; and, why I ended up having secrets.
These secrets can sometimes be more traumatic than we think, as I learned there's such a thing as trauma with a little t and why I turned to the guidance of Bradshaw, Hay, Streep, Northrup, Whitfield, Walker and Thitch Nhat Hnan to help me with meeting my "little girl self."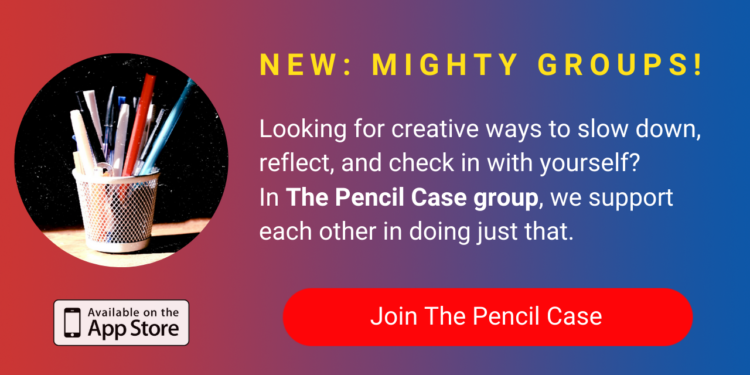 Therapeutic Journaling to Remember and Heal
To help my memory I created a life timeline using photos, videos, diaries, report cards and memorabilia. After objectively charting the who, what, when and where of my life I layered on an emotional representation with color like joy, anger, humiliation, fear, pride, shame, sorrow, guilt, and noted, in particular, times I felt nothing or could not remember something I should have.
What surfaced from this exercise was shocking; there were a handful events that were considered traumatic enough to be considered Adverse Childhood Experiences and the fact that they all happened in the same year qualified it as trauma with a capital T.
"Children's exposure to Adverse Childhood Experiences is the greatest unaddressed public health threat of our time."
— Robert Block, American Academy of Pediatrics
I sobbed for weeks as I journaled the details and wrote out never to send letters to the adults who had hurt me and re-parenting letters to my little girl self to sooth, comfort and heal her.
That two-week period of time was the first time I had seen my past in it's entirety and how it had been impacting my adult-life ever since.
Making sense of it all…
I finally understood the why behind well, everything: first the disconnection I had with myself, but also, all of the times I was immobilized when I should have been engaged, all of my cloudiness when I should have been sharp, the anxiety and depression… was all attributed to my triggered brain.
I understand now that my self-defeating ways came about because as a little girl, I believed that what happened to me, happened because of me, setting me up for a lifetime of not feeling like I deserved happiness, success or love.
"The memories might be hidden from our awareness but they drive our behaviour and influence how we see the world and ourselves,"
— Brennan, 2020
In hindsight, my intrusive thoughts had a purpose and instead of eradicating or dismissing them, I should have been trying to understand them. They were messages from my primal brain alerting me to just listen to my little self who didn't need self improvement, but rather self-acceptance and self-love.
source
https://www.programage.com/news/When_I_Stopped_Relying_on_Willpower_for_My_Mental_Health_1601902814150039.html