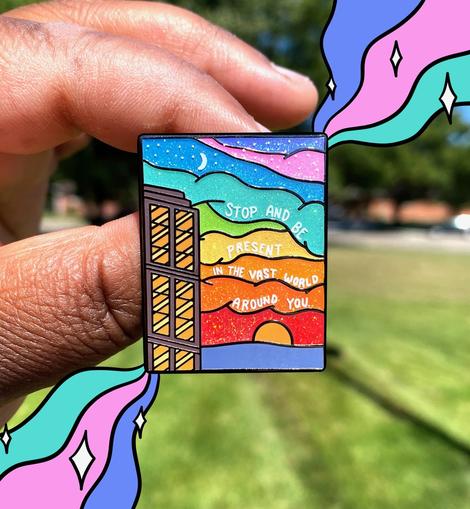 We've all heard the slogans "shop small" and "shop local," but it occurred to me recently that we rarely encourage people to support disabled makers and business owners, so that's exactly what I hope this gift guide encourages people to do.Â
My own journey as a maker of acrylic jewelry began a little over a year ago. I had been out of work and unable to leave my house for around eight years due to my ongoing battle with complex-post traumatic stress disorder, obsessive-compulsive disorder (OCD) and major depressive disorder. Slowly, my mental health began to improve, but my physical health declined quite rapidly as I tried to leave the house more often and I was eventually diagnosed with ME/CFS and fibromyalgia, alongside my already-existing endometriosis diagnosis.
It was both frustrating and heartbreaking to me that all of my efforts to heal so I could finally leave the house again and find employment should come crashing down in front of me before I even had the chance to enjoy my new-found freedom. So, as I tried to adjust to this new life of chronic physical illness, I decided that I would seek work from home opportunities. Now, bear in mind this was pre-pandemic times and if there's one thing I've had confirmed for me during this past year, it's that disabled people are constantly erased from society. So, when I tried to find positions working from home, I was consistently told that it wasn't possible to carry out the tasks required outside of the office. Skip forward a year and it seems like the entire world is ready to make the necessary adjustments so that staff are able to work from home.
Frustrated once again that my efforts to find work were futile, I decided to spend time learning a new skill: jewelry design. From there, I opened up my first ever Etsy store and the rest is history.
I can say, without a doubt it was the best decision I ever made. Working for myself has its problems (it's intense!) but the benefits of being able to decide when I work and when I need to rest is something I will never take for granted. If I'm having a particularly difficult day with fatigue, my bed is just seconds away from my work, so I'm able to rest up for the day. When I'm experiencing an intense flare-up of chronic pain, same thing.Â
Of course, it's not all positives though and I know, firsthand, how much harder my fellow disabled makers have to work to keep their businesses up and running, while also managing their health and self-care. We are some of the most hardworking, dedicated and passionate individuals and so you bet I jumped at the opportunity to create a gift guide to shout out about how awesome this community is.
So, by all means, shop small this holiday season, but shop disabled, too, because I promise you this carefully-curated list of chronically-ill/disabled makers will blow you away.Â
1. Dainty Beaded Ring by My Molly Elizabeth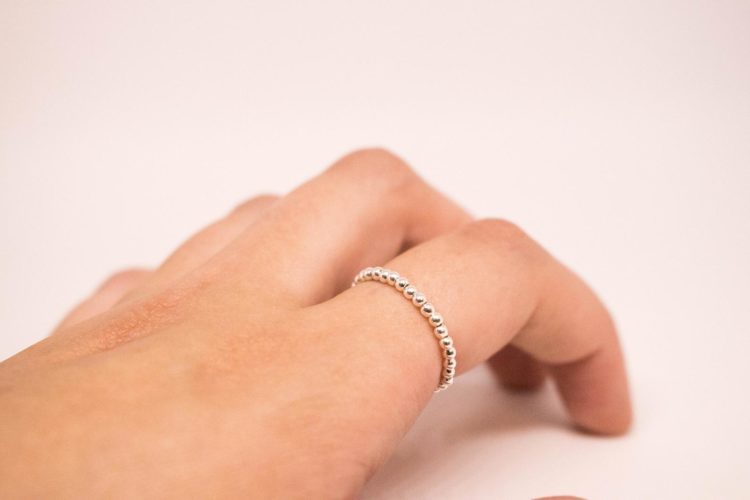 This dainty beaded ring ($20+) by My Molly Elizabeth is the absolute perfect gift for the minimal jewelry lover in your life. It's available in either Sterling Silver or 14k Gold and is made stretchy for comfort — making it an easier wear for many Spoonies, I'm sure.
The maker, Molly, is such an inspiration to me. At just 23 years old, they are already making such beautiful and meaningful creations. Molly told me that over the past few years they've grown tremendously with their shop. Molly lives with dysautonomia and postural orthostatic tachycardia syndrome (POTS) and told me that their creativity has always been a safe haven and distraction from the anxieties that come with having an illness.
For more of Molly's work, be sure to check out their Instagram.Â
2. My Wheelchair Is My Freedom Hoodie by Colourblind Zebra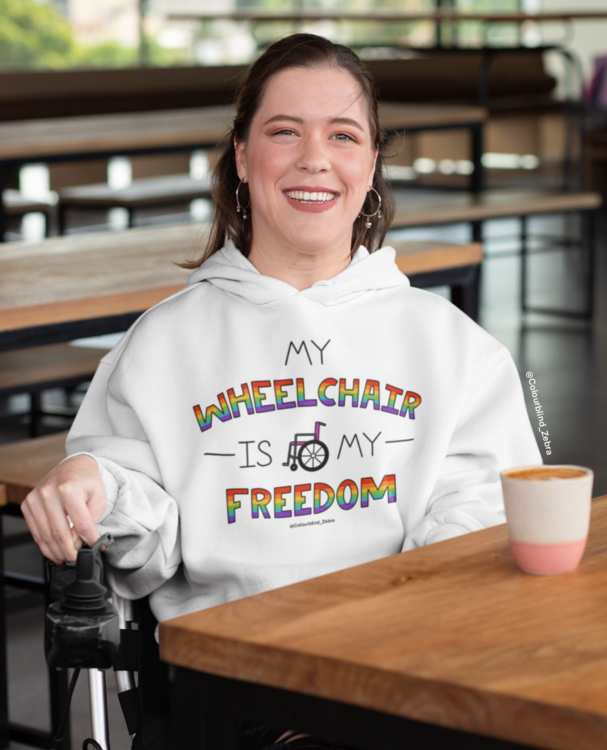 This 'My Wheelchair is my Freedom' hoodie (£29.00) by illustrator Colourblind Zebra was an absolute must for the gift guide! The idea that wheelchair users are "bound" to their chairs is both archaic and stigmatizing. As the maker says, "Our wheelchairs are what allow us to get around the world, they are not prisons that we are confined to! This shirt is the perfect reminder to others that our chairs are not a hindrance to our lives, but instead, they're a massive aid in helping us live it!"
These are also available as t-shirts and sweatshirts, too.
Colourblind Zebra told me that they have lived with chronic illness since the age of 11, which meant they had to leave school early, and that their creativity is what helps them through tough times.
For more of Colourblind Zebra's work, be sure to check out their Instagram.Â
3. Brain Frog Pin by Innabox
Â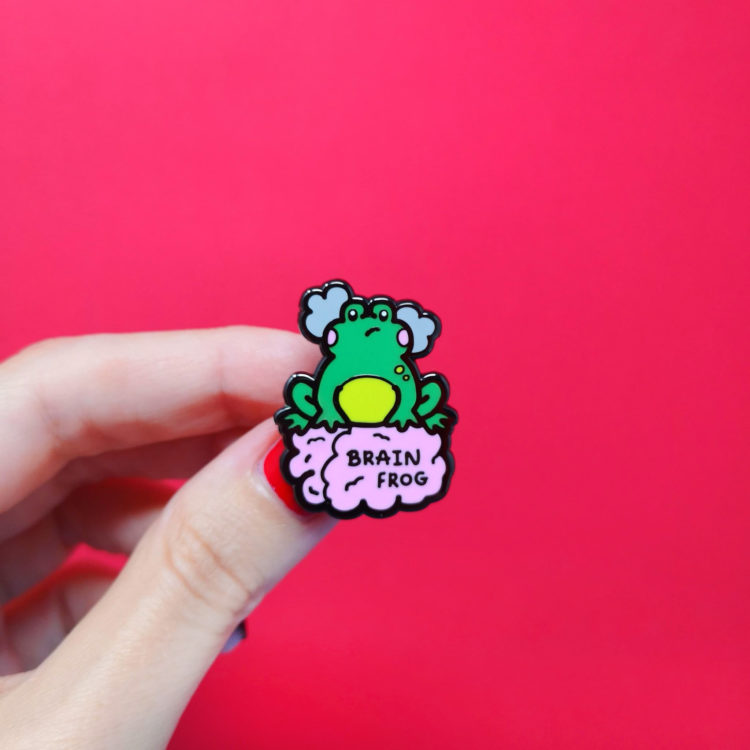 Let me start by saying, I love puns, so this was a no-brainer. This illustrated Brain Frog pin (£7.00) is a must for those living with chronic illness! It's cute and quirky, while also raising awareness for chronic conditions. The pin arrives on a card backing and is wrapped in tissue paper to ensure a safe journey overseas.
The owner, creator and maker of Innabox, Nikky, told me that they started their business back in 2012 after years of struggling in retail. They live with IBS and severe endometriosis.Â
For more of Innabox's work, be sure to check out their Instagram.
4. ME/CFS Awareness Shirt by Spoonie Sister Shop
Â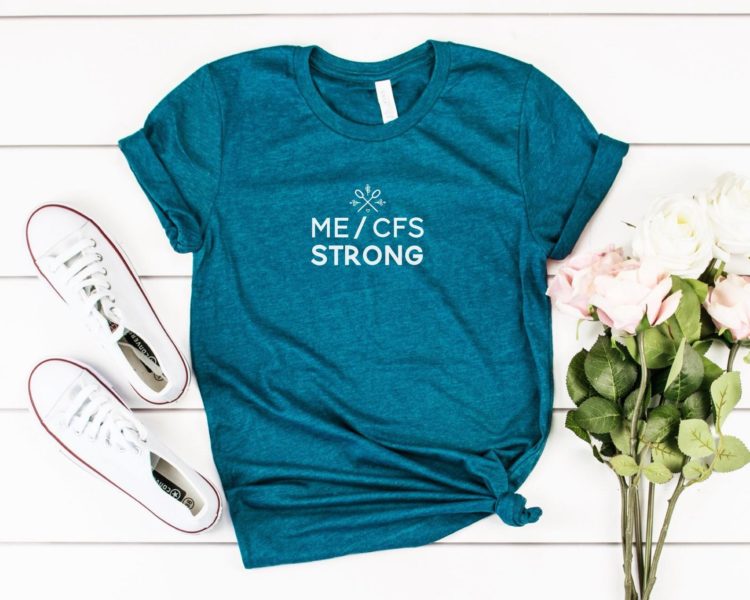 I'm in love with this ME/CFS Awareness Shirt ($25.00) and not only because it promises to be ultra-soft and comfy (perfect for those of us living with sensory sensitivities), but also because it comes in over 20 different colors!
The range available from Spoonie Sister Shop is honestly incredible! Fellow spoonie sister, Michelle, told me that they started their business to help raise awareness for all chronic illnesses (no matter how rare) through cute awareness apparel, gifts and accessories. Michelle was diagnosed with median arcuate ligament syndrome (MALS) and renal nutcracker syndrome among others.
For more of Spoonie Sister Shop's work, be sure to check out their Instagram.
5. Let Yourself Rest Illustration by Ananya Paints
Â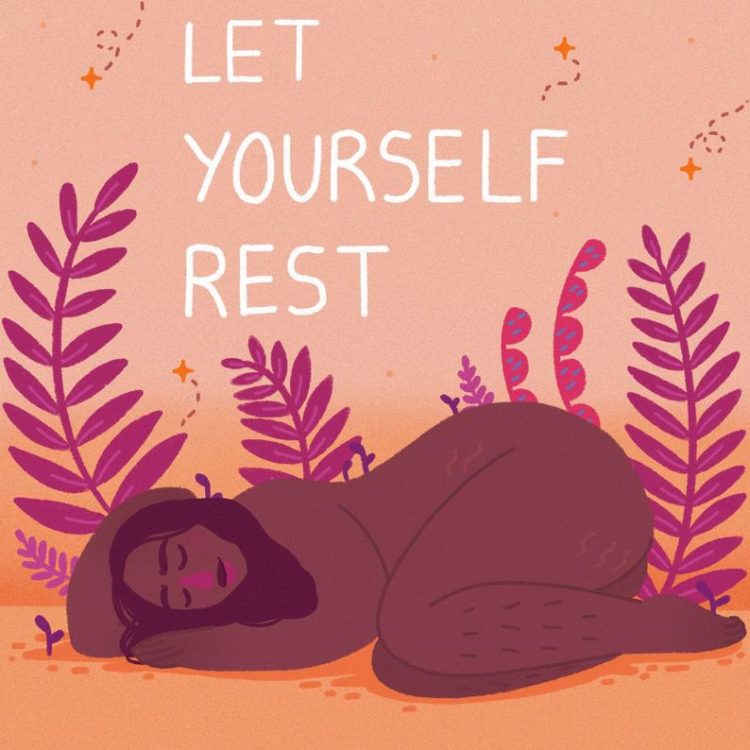 I think this print ($4.85+) makes an absolutely perfect self-care gift, whether you are disabled or not. It would be ideal to hang above a bed or sofa, gently reminding the person that they have no need to feel guilty about taking time for themselves. After all, rest is also productive.
Ananya is an illustrator and chronic illness activist living with MS and post-concussion syndrome. They told me that they opened their Etsy store last year after having to take time off due to being sick.
For more of Ananya's work, be sure to check out their Instagram.Â
6. Endometriosis Warrior Art Print by Abi Stevens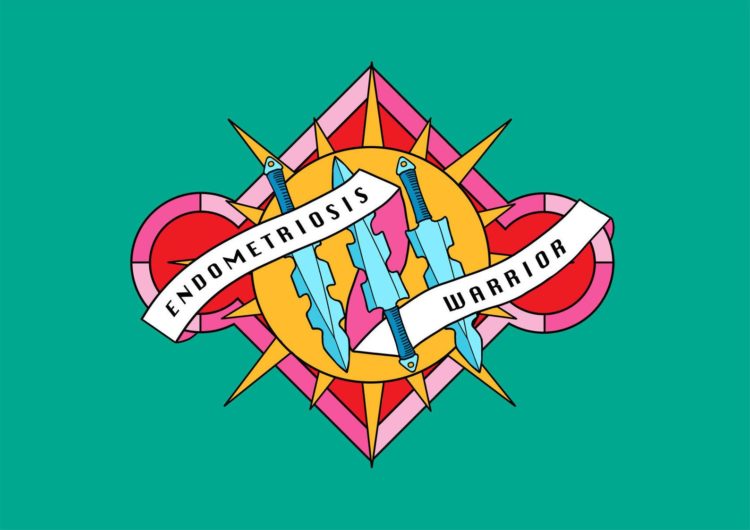 I'm a big fan of this colorful Endometriosis Print ($4.15+), available in either A5 or A6. Abi's work is super diverse, covering a wide range of illnesses, in a variety of prints, stickers and pins.
Abi lives with chronic migraines, ADHDÂ and suspected endometriosis. They told me that they left their job last year due to their health and now works as a freelance artist, specializing in commissions, prints, jewelry and more.
For more of Abi's work, be sure to check out their Instagram.
7. Sleep Kit by Spoonie Box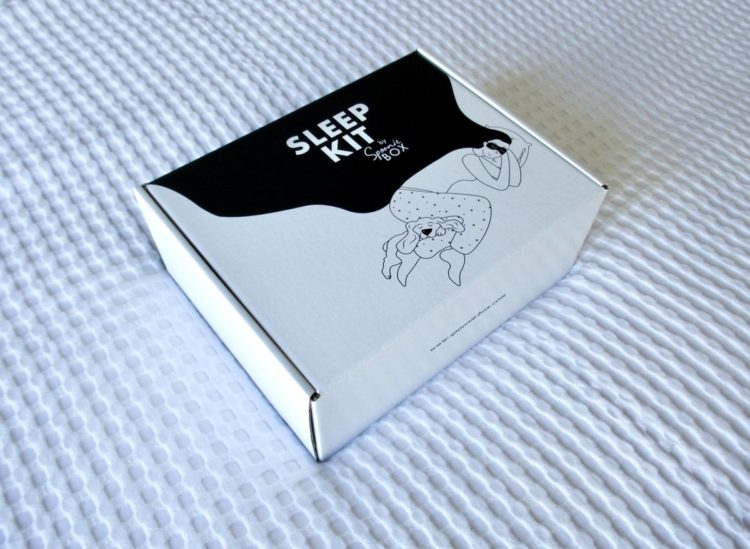 I couldn't create a gift guide without including something from Spoonie Box. This Sleep Kit (£39.50) is such a dream (I told you I love puns!) gift. I won't spoil the contents of the box, but all the details are on the website should you want to know. I will say, however, that this box is extremely good value for the cost and it also comes with a sleep pamphlet, which contains lots of helpful tips on how to best use the products. Honestly, I think I might have to treat myself to one!Â
Owner and creator of Spoonie Box, Kristina, told me that they created their business to help those with chronic illnesses feel connected to a community with a monthly subscription of products selected solely with their needs in mind.Â
For more from Spoonie Box, be sure to check out their Instagram.
8. Bright Rainbow Striped Cardigan by VelvetVolcano
Â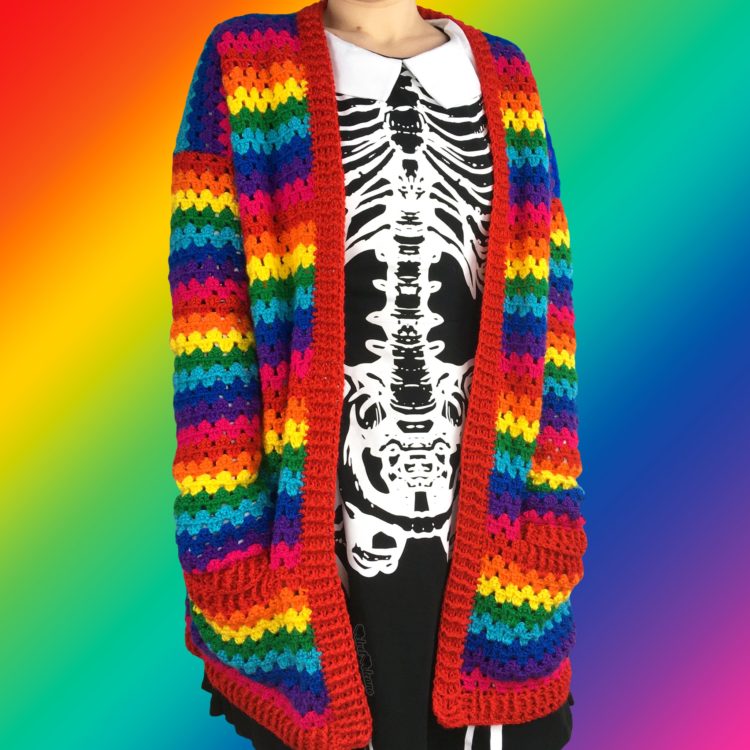 I had a really difficult time choosing which of VelvetVolcano's colorful creations to choose for the gift guide, but ultimately, it had to be the Bright Rainbow Striped Cardigan (£98.50). Can I just say… it has POCKETS! And if that's not awesome enough, Velvet Volcano offers this beauty in a range of sizes, going right up to a UK size 28-30 — this fat girl thanks you! Oh, and if rainbow isn't your thing, you can actually choose from 35 yarn colors to make your own custom cardi. Oh, dear… I have a feeling I'm going to be ordering one of these, too. So much for gifting others!
What I love about VelvetVolcano is that it's entirely family-run. Tamsyn, who lives with mast cell activation syndrome, erythromelalgia, browns syndrome, hypermobility spectrum disorder and autonomic dysfunction, has been running the business with their mum (and carer) for the past 11 years.
You can learn more about VelvetVolcano over on their Instagram.
9. Fallen Leaves Set by The Loopy Spoonie
Â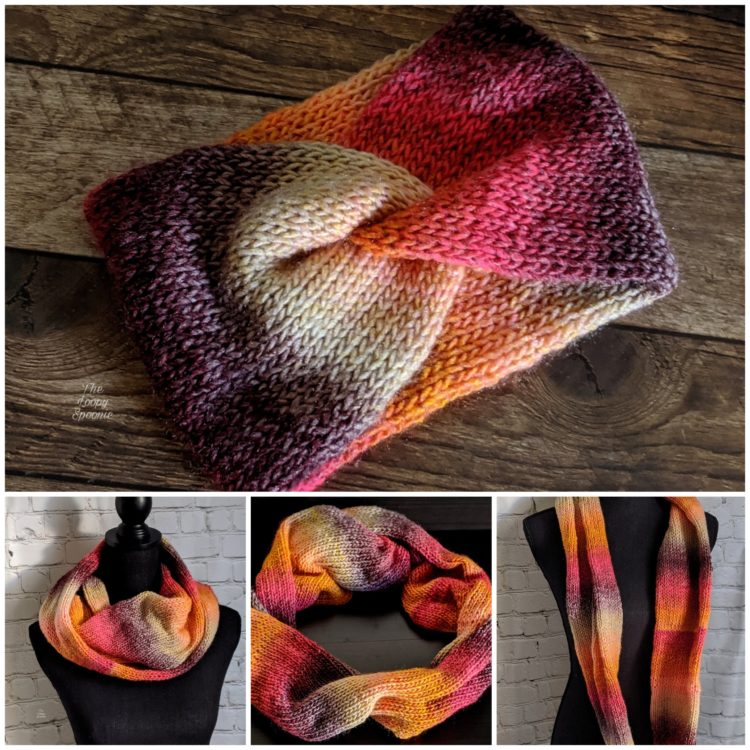 I'm called Autumn and I'm obsessed with autumnal colors, so you betcha I included The Loopy Spoonies' luscious Fallen Leaves Set ($22.00+), which are double knitted for extra warmth. If, like me, you or the one you're buying for struggles with the colder weather, causing pain and discomfort, this would be such a welcomed gift, I'm sure.
The Loopy Spoonie is an ambulatory wheelchair user with both mental and physical illnesses. They have received multiple diagnoses over the past five years, though they told me that they are still nowhere near the end of their diagnostic journey, which is something I'm sure a lot of us spoonies can relate to. What I loved about The Loopy Spoonie's story is that their passion for knitting actually developed from a lengthy hospital stay when a nurse kindly taught them how to knit. They told me they haven't really been able to stop since. It's such a lovely reminder that light can be found even in the darkest of times.Â
For more of The Loopy Spoonie's work, be sure to check out their Instagram.
10. The Coven Button Set by Laura Makes Things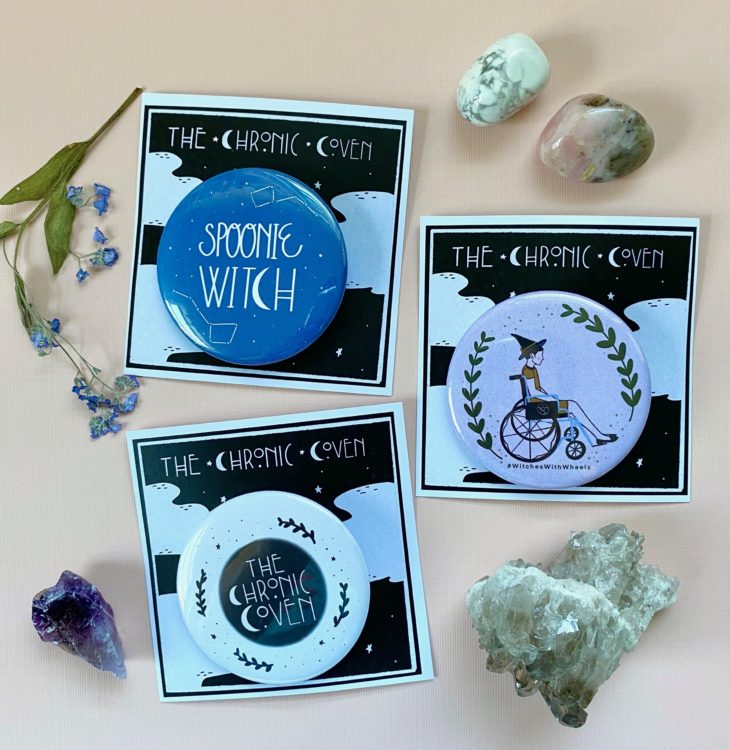 I'm quite obsessed by anything celestial and witchy, so when you find something that's made by a spoonie, related to life as a spoonie and has witchy vibes — yeah, I'm all in! This Chronic Coven Button Set ($10.00) is such a cute gift set and ideal for fellow witches. What's more though is that the buttons aren't just a product, but an invitation almost to join The Chronic Coven, which is an Instagram community created by Laura for those fighting chronic battles or for anyone who needs a little magic in their lives. So, by gifting this set you'll also be offering the person an opportunity to connect with like-minded people so they don't have to battle alone.
Laura Babiuk is a chronically ill/disabled artist and small business owner, specializing in hand-embroidered goods and hand-sewn clothing, as well as digital arts, pins and lots of other magical things.
Laura told me that art has been their main way to process and cope with their illness. They have adapted their craft to fit the fluctuating needs of their body (embroidering in bed when they can't sit at their desk, etc) and their nurses have often seen them fulfilling orders in the hospital during their stays — that's what I was talking about earlier when I mentioned dedication!
Follow more of Laura's journey over on their Instagram.
11. Iced Gingerbread Heart Necklace by Peculiar Thing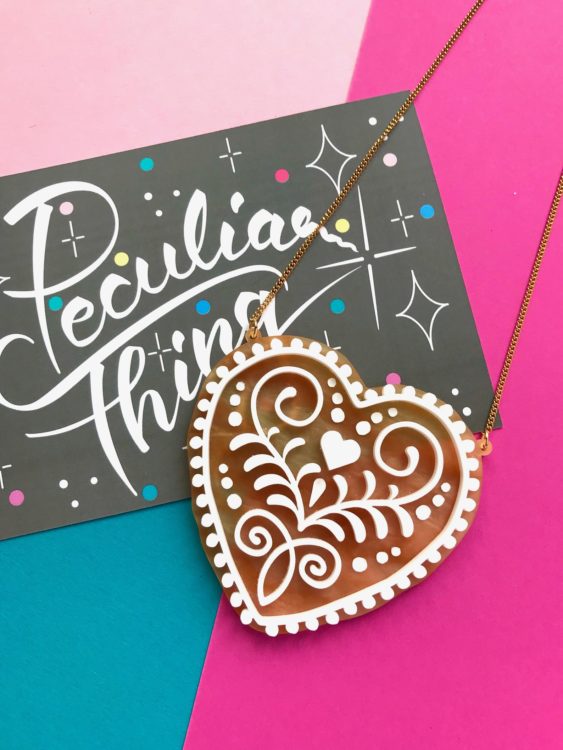 This adorable laser cut, acrylic Iced Gingerbread Heart Necklace (£44.00) is such a sweet (I didn't even plan that one) gift. Whether it's for a quirky, cookie-obsessed friend or someone who simply loves baking, I'm certain this gift will be loved!
Liw creates a range of colorful, handcrafted jewelry, and started their business as a way to be able to work around their illnesses (Ehlers-Danlos syndrome, depression, anxiety and CPTSD).Â
You can keep up with Liw's creations over on Instagram.
12. Personalized Santas Workshop Labels by CraftSchmooze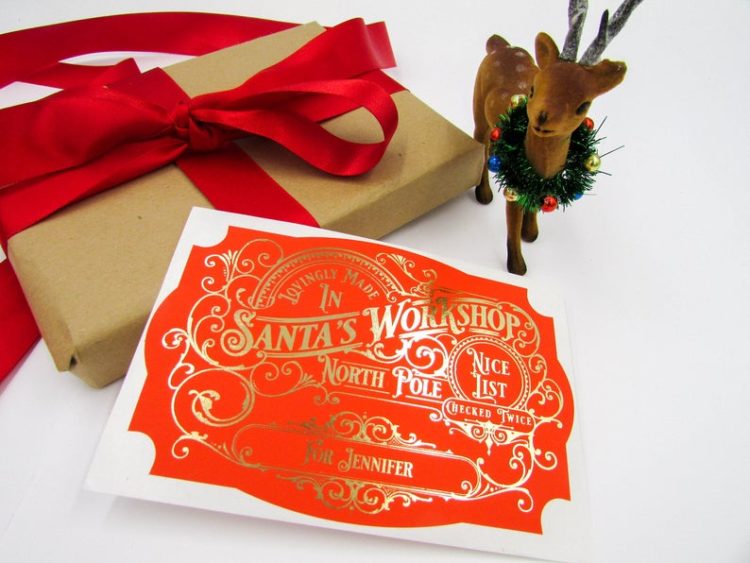 I've long been obsessed with stationery, but ever since creating my own business, I now have the perfect excuse to shop for all the fun things that are sent alongside my orders: thank you cards, fragile stickers, cute little thank you stickers to the Postie (I mean, the mail doesn't arrive without them, right?), ribbons, washi tape — the list can go on! But… you don't need to be a small business owner to appreciate these products. Perhaps you just really love and find joy in well-presented packages. Well, let me introduce you to CraftSchmooze and their uber-cute Personalised Santas Workshop Labels (£4.99+) available in red with gold or silver foil. I absolutely love the vibrant, Victorian-feel of these. They're elegant and super traditional and would make any present extra-special to open.
Owner Gemma told me that they had to quit their dream job after 20 years due to the struggles and physical demands it had on their fibromyalgia.
Check out their Instagram for more awesome personalized products.
13. Nasal Feeding Tube 10″ Bear by Fused with Love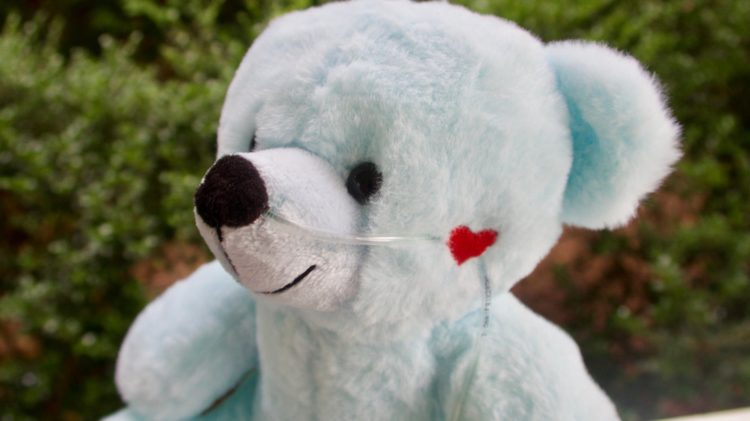 The Nasal Feeding Tube 10″ Bear (£23.20) is just one of the many diagnoses bears created by Fused with Love. You'll also find ostomy bears, PICC line bears and many more.
These bears are honestly the sweetest addition to any bear family (imagine introducing them to children from an early age to raise awareness of chronic illness), but I think they are especially perfect when gifted to someone who lives with the condition represented by the bear.Â
The description for this product is just so perfect: "a look-a-like buddy for you or your cutie with a tubie."
Owner and founder, Rachel, told me that they started Fused with Love to create fun awareness items for anyone living with a chronic illness or disability. As for their own journey, they live with Ehlers-Danlos syndrome (and co), dysautonomia, chiari malformation, craniocervical instability and chronic lyme disease.
Check out Fused With Love's Instagram where you'll find customer images of the bears with their look-a-like humans. SO CUTE!
14. Stay — An Illustrated Zine on Coping with Suicidal Thoughts and Self-Harm by Soft and Fierce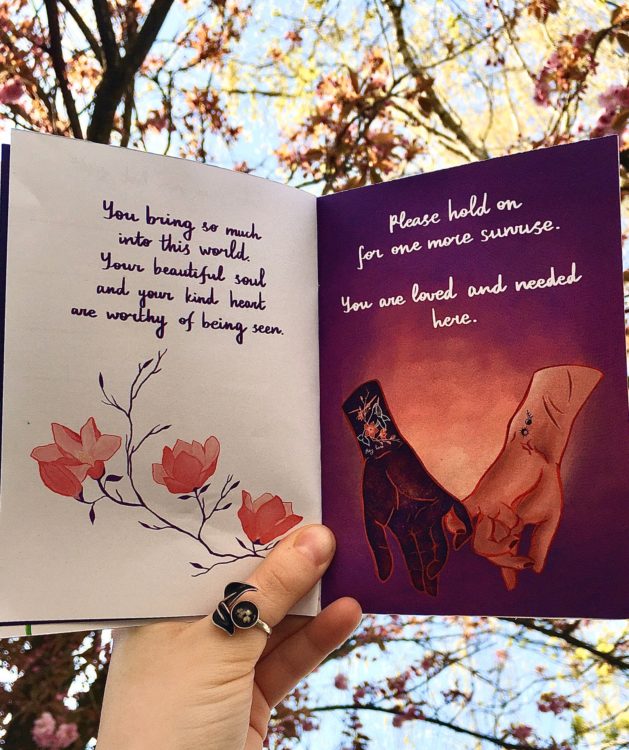 I think this would make such a special and meaningful gift to anyone who has experienced suicidal thinking or self-harm. The Illustrated Zine (£8.21) is based on the maker's own experiences with suicidal thoughts, self-harm and life with mental illness, but also draws upon their studies and experience in social work. As I think back to my own suicide attempts, I honestly believe receiving a gift such as this one would have meant a great deal to me because it is both personal and hopeful.Â
Ania is a queer, autistic and chronically ill/disabled self-taught artist who learned how to draw during recovery from a suicide attempt and while they were struggling with grief and C-PTSD. Ania told me that they aim to create a space for healing self-expression through a trauma-informed, anti-oppressive lens that centers disabled qtbipoc folx.
You can follow their work and journey over on their Instagram.
15. Mindfulness Glitter Rainbow Sunset Mental Health Enamel Pin by Self Love Tool Chest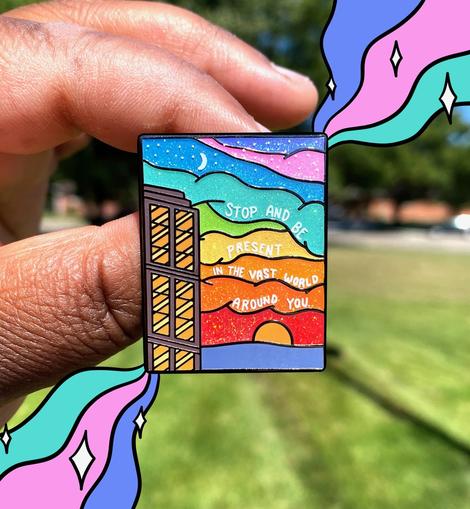 Self Love Tool Chest has so many awesome pins, so believe me when I say that choosing just one was really challenging. Don't trust me? Go check out the rest of them! You'll find a range of anti-racism pins, along with more mental health awareness ones.
So, I did have to choose and, oh my, it's a good one: this Mindfulness Glitter Rainbow Sunset Mental Health Enamel Pin ($16.00) would make such a thoughtful gift. I think we all need a reminder to stop and be present, especially in the midst of this incredibly painful year, so whether you choose to send it directly to a family member or friend (there's a lush gift wrapping option, too!), I'm sure they'd be grateful for the reminder to slow down and take a moment to look around.
After being fired from their first full-time job and feeling completely lost, Nia decided to try making stickers and just three weeks later, their business was born! Nowadays, Nia focuses mostly on enamel pins, which is where they say they are happiest and are able to express their art and creativity.
You can follow Nia's business Instagram account, or for a more personal view into eating disorder recovery, body positivity, and anti-diet content, you can also follow their personal Instagram.
So, there you have it: 15 absolutely awe-inspiring makers and business owners for you to support this holiday season and beyond.
This was such an incredibly fun article to write and I also discovered many makers I hadn't yet heard of, and believe me when I say I spend all my days on Instagram, following small businesses and making lists of all the items I'd love to, one day, gift or own.Â
I really hope you enjoyed reading and that you found something you were looking for (or weren't — we all know how that goes)!
If you're looking for more disabled makers/business owners to support, I highly recommend checking out Nina Tame's "Disabled Shop Owners" highlights because that list is huge! Also, give Nina a follow, too, because she's a badass disabled activist who makes me laugh a lot. We could all use that.
Should you want to, you can also check out my own work via my Etsy store and follow my Instagram for acrylic jewelry and more spoonie-related content, along with my musings on life with mental illness.
source
https://www.programage.com/news/15_Incredible_Disabled_Makers_to_Support_This_Holiday_Season_and_Beyond_1606775428252721.html