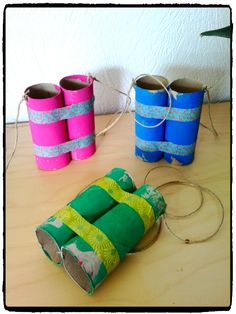 With many schools shutting down, lockdowns re-starting and the holidays coming up, lots of us are continuing to spend time at home. Whether you have a child with a disability or you need crafts to work through your own anxiety, here are some ideas for fun at home.
Idea #1:Â Bubble Wrap Stomp PaintingÂ
Using bubble wrap, create some fun feeling and sounding art!
Source: Mess for Less.
Idea #2:Â Plastic Jar Lanterns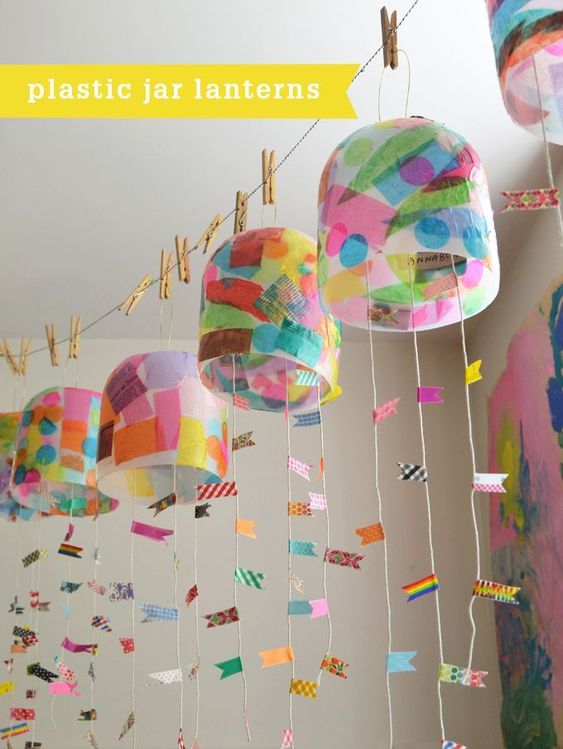 Plastic Jar Lanterns with mayo jars, or even peanut butter jars. Just glue colored squares to them in your own design. On the inside of the jars tape strings and stick more papers to the strings to create a more unique look!
Source: ArtBar
Idea #3:Â Popsicle Stick Cars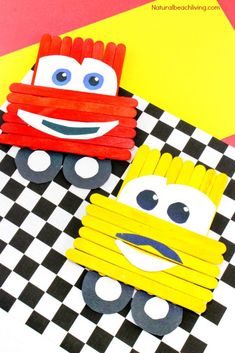 Glue them together and then paint them to match your favorite Cars characters! Or even a monster or other character.
Source: Natural Beach Living
Idea #4: Cardboard Rainbow Collage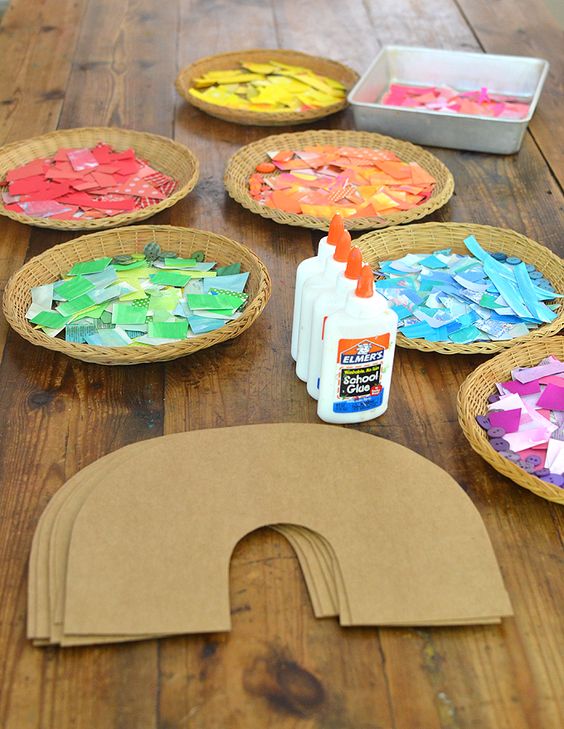 Collage rainbows! Take squares of colored paper and glue them to cardboard rainbows to make your own designs.
Source: ArtBar
Idea #5: Dot Painting
Â

View this post on Instagram

Â
Create dots of paint to make a textural picture all the way from flowers, to animal outlines, to a picture off of the internet that you love. Once dried they are awesome to not only look at but run your hand over!
Source: @thecolorfulartteacher
Idea #6:Â Boat Racing With Pool Noodles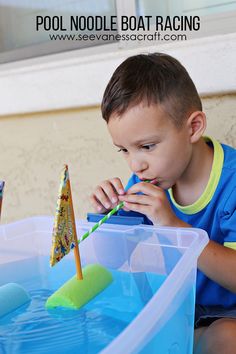 Use a straw for the race or none at all. If you don't have pool noodles but have corks hanging around, those float even better!
Source: See Vanessa CraftÂ
Idea #7: Card Monsters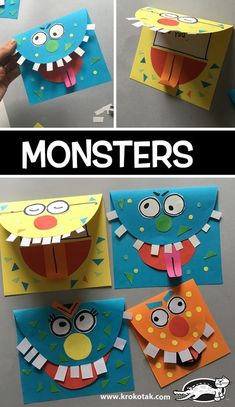 Create card monsters! Take some construction paper and fold it over to create a mouth. You can use whatever colors or designs you want. You can even add horns or ears! Go wild and have lots of fun doing it.
Source: Krokotak
Idea #8: Ribbon Butterfly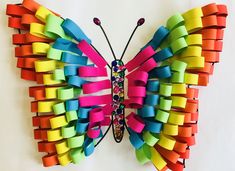 A ribbon butterfly made out of colorful ribbons hot glued to the butterfly in whatever design or pattern you would like. Just remember to fold the ribbon over to make the look 3D. Bonus points for some bedazzling jewels on the butterfly's body!
Source: PinterestÂ
Idea #9: Mice Puppets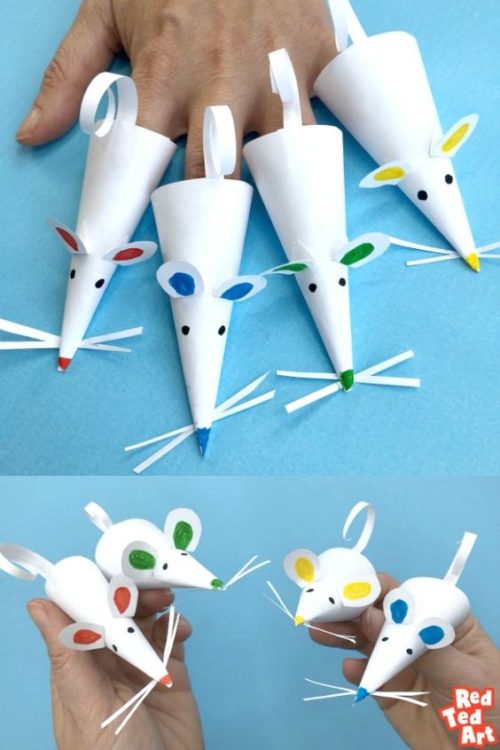 Take some paper and fold it around into a cone. Tape it and then add ears, eyes, whiskers and a tail to make cute little mice puppets you can create stories with.
Source: Red Ted Art
Idea #10:Â Straw Painting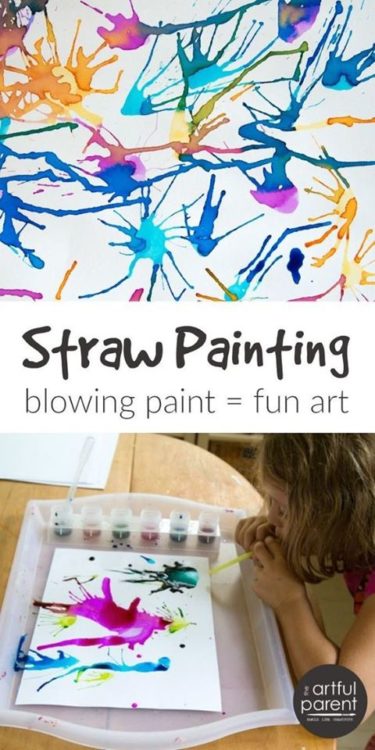 Drip some dots of watered down paint and take a straw, blowing the paint in different directions for a fun splatter-type of art.
Source: The Artful Parent
Idea #11: Grape Sculptures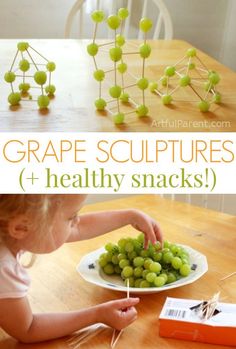 Combine grapes and toothpicks to create some super cool and tasty sculptures! Another common option is to use marshmallows in place of grapes.
Source: The Artful Parent
Idea #12: Cotton Ball Painting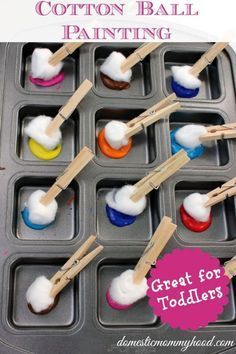 A great way to paint but with less chance of stained fingers.
Source: Domestic Mommyhood
Idea #13:Â Egg Carton Turtles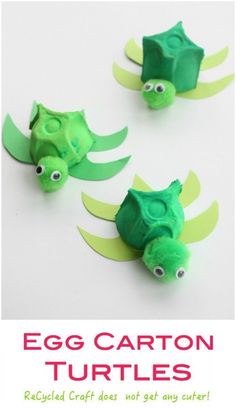 Cut up an egg carton, paint it green. Add a green pom pom as a head with craft-googly eyes for the eyes. Using green construction paper, cut out the flippers and tail.
Source: Emma Owl
Idea #14: Egg Carton Flowers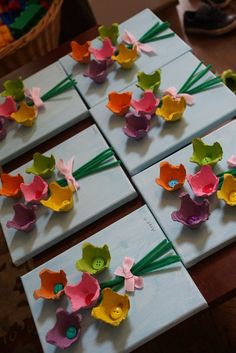 Also using egg cartons, cut them out and paint them to turn them into flowers. Buttons can be used as the centers of the flowers.
Source: Mama Maus Blog
Idea #15: Moon Sand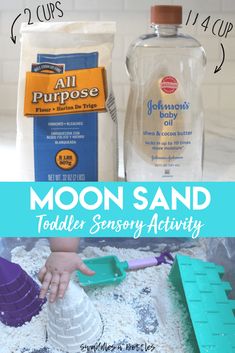 Two cups flour and 1/4 cup baby oil mixed. Add food coloring for a pop of color.
Source: Little Learning Club
Idea #16:Â Water Bottle Rocket Ship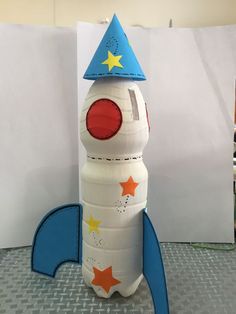 Find any empty water bottle and paint it your preferred color. Use card board to make the wings and construction paper folded like a cone for the top. Decorate as desired and use to blast into space! Or fly it around your house, whichever works.
Source: Mas & Pas
Idea #17:Â Home Scavenger Hunt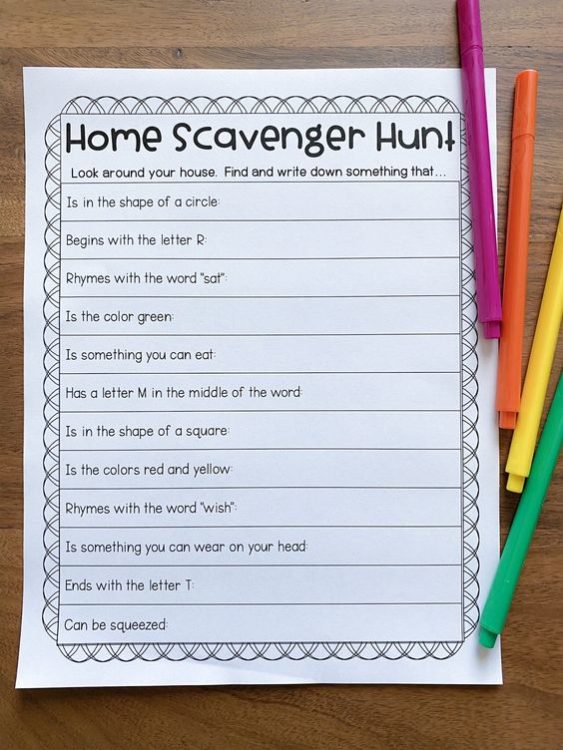 Some things to search for around the house. Made for older kids.
Source: Education to the Core
Idea #18: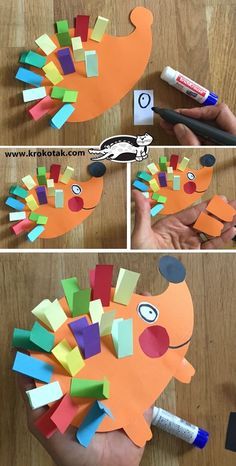 The cutest little hedgehog! Using strips of colored paper, glue them on folded in half for a 3D effect on a hedge-hog shaped piece of paper. Follow with eyes, a mouth and a pompom or black circle of paper for the nose.
Source: Krokotak
Idea #19:Â Craft Jellyfish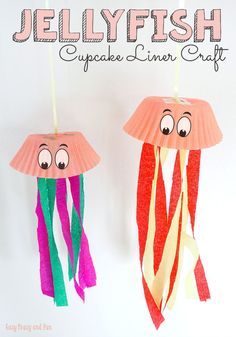 Made out of upside down cupcake liners with streamer paper as the tentacles. Eyes and eyebrows are stickers or you can make your own by drawing on regular white paper and cutting them out.
Source: Life as Mama
Idea #20: Shadow Drawing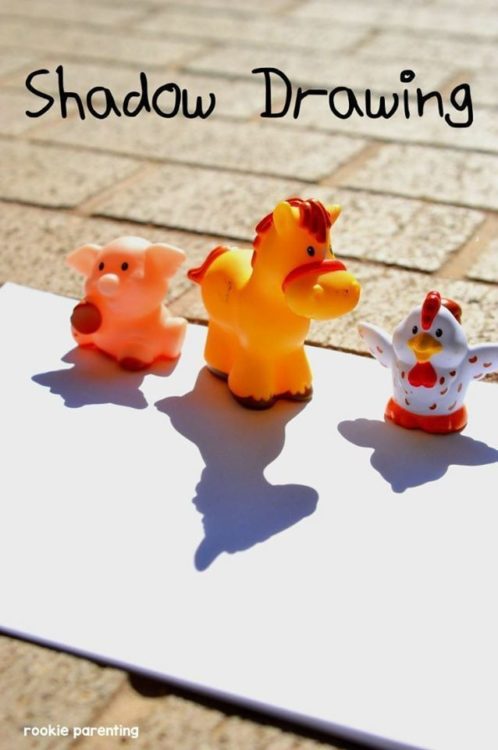 Using blank pieces of paper, outline various shadows from toys. You can color them in and make them your own or just focus on the shadows. The best times would be early mornings or late evenings when shadows will be the most stretched.
Source: Rookie Parenting
Idea #21:Â Toilet Paper Binoculars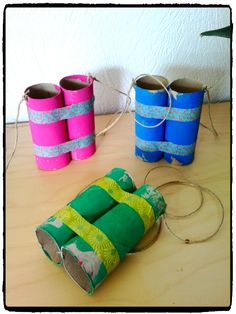 Take two used rolls of toilet paper and glue or tape them together. You can use string to make a necklace for them. Paint them with your favorite colors and go on a walk to see what you can see with your new gadget!
Source: Pinterest
Have you been crafting with your family in quarantine? Share your creative craft ideas in the comments below.
source
https://www.programage.com/news/Craft_Ideas_for_Kids_Stuck_in_Quarantine_1605745814294752.html