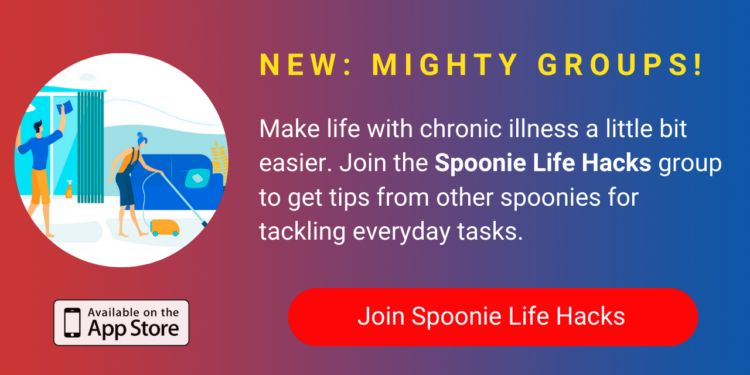 I've been waiting so long for this. It's sunny and beautiful out today. Usually, a rare appearance of the sun lifts my spirits and makes me feel better. But today, I don't want to know. I don't want to know the sun is out and the sky is clear. I don't want to see people walking their dogs or out for a run. I don't want to see it because I know I can't enjoy it today. I can't enjoy it like the people all around me taking walks or just going about their business in the warm sunshine. Just thinking about taking a walk makes me tired. And even if I sit out in the sun, I know I won't be able to enjoy it the way I used to. I won't be able to focus on how lovely it is because I'm too exhausted to focus on anything. And the pain and random aliments in my body are too distracting. The warm weather and birds chirping are all sad reminders I can't enjoy life.
Instead of waking up and being greeted by a gorgeous day, I'm sitting on my bedroom floor crying because I'm so tired. I went to bed at midnight last night, which is early for me. I'm a night owl and can easily stay up until 4 a.m. before realizing I should probably get some sleep. But these days, I have to get to bed early to have any chance of functioning like the people around me. And even then, it doesn't always work. Some days, it seems incredibly random. Even if I get a full eight hours of sleep, I wake up feeling like I just blinked and now I have to keep going alongside people who have slept and are fully rested and eager to use their energy. I feel like I haven't slept in years — that the days just continue on with no rest in between and there isn't anything I can do about it.
For a long time, I chastised myself. If I just did the "right" things, I wouldn't feel like this. In my experience, it can actually feel better to beat yourself up because you are convincing yourself you have some control. The reality is I don't have much control over how I feel. I just have to try my best and hope my body will respond. And the trying is hard on an already tired mind and body. Having to constantly do the best thing for myself feels taxing to me. Having to make decisions I don't want to make about how I spend my time and not getting to do things I want to do is psychologically painful and wears on me.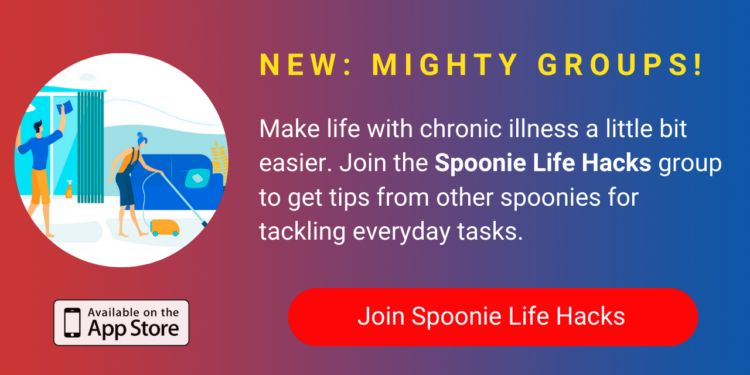 The worst part for me, though, is there's no one to tell these things to. I live alone and when I come home from the end of a long day, there is nothing in the world I want more than to say to someone, "It really sucks to live with a chronic illness." That's all I want. I don't need someone to "fix" it or tell me what I "should" be doing. I just need someone else to know what I'm going through, to have a glimpse into what my life is like.
But there's no one to receive the words. I don't have any support system to speak of. I come from an incredibly small family, and although I have some girlfriends I can do things with when I'm feeling up to it, I've never developed any close relationships where I can talk about something as deep as what it's like living with chronic fatigue. And I know that's part of the problem. The loneliness feeds the illness like bacteria. When I was younger and had more energy, I put so much time into trying to build meaningful relationships. I was involved in all sorts of groups and activities, but it never really paid off.
So, this is the situation I'm in now. The friendships I try to cultivate now are hard. I'm always running late because getting ready to go someplace is the most taxing part of my day. And there's always something "wrong" with me. Lots of times when people ask me to do something, there's another new ailment preventing me from going. It sounds impossible that anyone could have so many health problems all the time. It sounds like excuses after a while. Maybe having fibromyalgia sounds like an excuse. Like I'm just not a tough person and if I just did this or that, I'd beat or control it. The truth is, I'm an incredibly strong person having accomplished so much for myself despite the many obstacles present even before fibromyalgia fully kicked in. My mind is extremely active and alert, even through the "fibro fog." There are so many thoughts I'd like to get out if my hands didn't hurt and I wasn't too tired to talk… if there was someone to hear me.
If there was someone to hear me today, I'd say take this beautiful day away. Or at least distract me from it until I hopefully, someday again, feel well enough to go out and enjoy the sun.
source
https://www.programage.com/news/How_Fibromyalgia_Makes_Beautiful_Days_Hard_to_Enjoy_1606402828871654.html