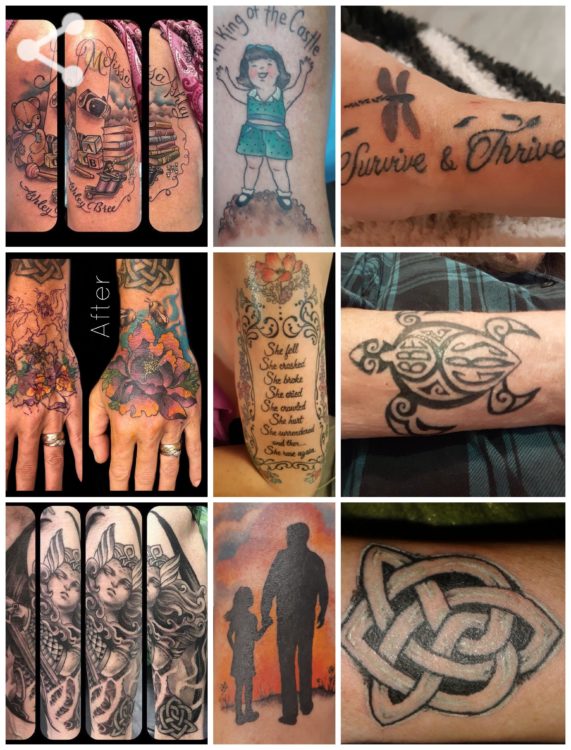 I love tattoos and have collected many over the years. I love that I can wear an original piece of art that illustrates a chapter of my life and represents who I am on the inside, beyond my disabled body. Because of my disabilities, I am unable to work, and I love that I can put any design on any part of my body without having to worry about the professional impression I will be making. I love that, since people are going to stare anyway, they now stare at my tattoos more often than at my body or my wheelchair. Yes, they are painful, some more than others depending on location, size, style, saturation, etc. And yes, they are totally worth it — or are they?
As I grow older, I have made a disturbing discovery: my tolerance for pain is changing. Getting tattooed hurts more than it did even a few years ago and takes longer to heal. I have lived with chronic pain for over a decade now, in my head, neck, back, shoulders, hand, knees and feet, and I've adapted to it as well as I can. I always marvel at how much discomfort we can learn to live with if given no other choice. I live with these multiple sources of pain day to day, week to week, month to month, and continue to function and live my life in spite of it. Although it can be grating and exhausting at times, I can go for months without any major meltdowns. Acute pain, on the other hand, is not nearly as tolerable for me.
You would think, after experiencing so many instances of acute pain while in hospital and rehab and enduring so many years of chronic pain, that new pain would be nothing to me, but it seems the opposite is true. It's like I'm becoming physically more sensitive to new pain and emotionally less equipped to manage it. Just this morning, I woke up with the abdominal spasticity and neck and shoulder pain that always greets me after sleep, and noticed the headache had already begun. I padded into the living room on my aching foot and took my meds. As I turned to go turn on the coffee, I stumbled and stubbed my little toe on the leg of the table, and promptly burst into angry tears. I sat down in my wheelchair and bawled, internally raging about my "clumsy crippled body" and my "stupid f**king life." I inspected my throbbing toe and knew it was going to bruise badly and ache for days.
Perhaps it's because acute pain is usually sudden, and the "shock" of it is overwhelming. Perhaps it's because acute pain is like "the straw that broke the camel's back" for someone already living with chronic pain. Perhaps it's a trauma response from my history in the hospital and rehab. Perhaps it's my mental illness that affects my perception of and reaction to pain. I'm sure it's partly due to the fact that, as we age, our skin gets thinner, tissue gets softer, and healing takes longer. Whatever the case, I have definitely noticed a change in the way I physically and emotionally respond to acute pain.
What does this mean for my love of tattoos? Does this mean I will stop getting them? Hell, no! But it does mean I will have to be more circumspect in the future. I will have to carefully consider the location, and avoid areas of the body that are typically more painful to be tattooed. I will have to consider the design and color saturation. I may have to shorten the time for each session and avoid sitting for longer than I can comfortably tolerate. Most importantly is my artist. She is an amazing, classically-trained artist with a light touch and a friendly but professional manner. She adapts well to accommodate me sitting in my wheelchair most sessions, and she understands my challenges with chronic pain. I have no doubt that, while she will never be able to make the process pain-free, she will do her best to make it as tolerable as possible for years to come.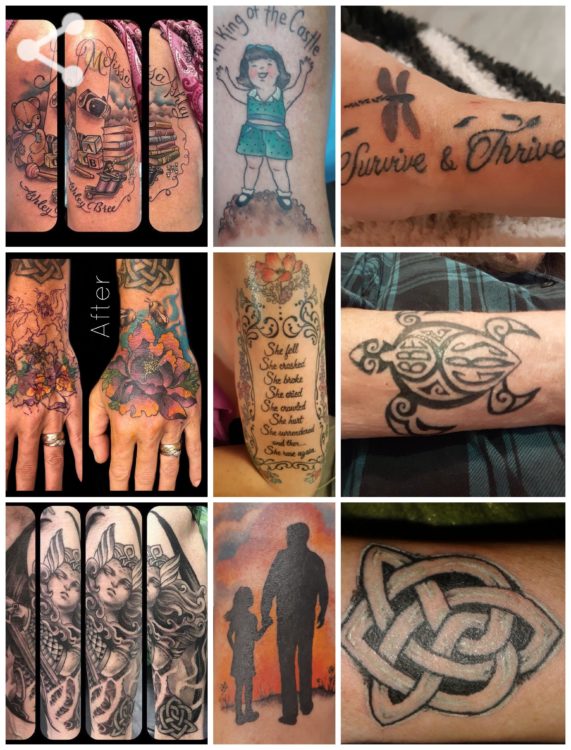 source
https://www.programage.com/news/How_My_Tolerance_for_Pain_Is_Changing_With_Age_1604649614247462.html