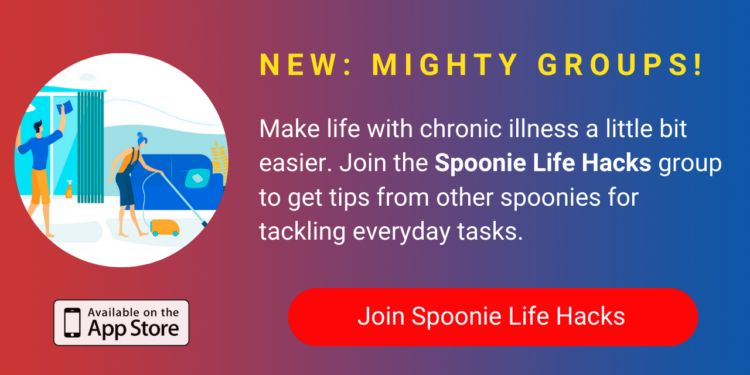 I live with chronic pain. I also live with multiple chronic illnesses, such as chronic migraines, a stoma bag, osteopenia, bronchiectasis, fibromyalgia, myalgic encephalomyelitis/chronic fatigue syndrome (ME/CFS), autoimmune connective tissue disease, Raynaud's and erythromelalgia, and so on. Some of my pain is more specific, such as my back and hips from nerve damage after my first surgery. Other pain is more generalized, which comes under the fibromyalgia diagnosis. Before my first surgery in 2015, I knew the pain only of tummy ache, given the chronic constipation I suffered with for seven plus years. After that surgery I came out with a host of new problems and symptoms, and I live with pain that I never thought was even possible.
There's a lot of fantastic work these days with individuals sharing their stories and raising awareness, but ingrained stigma and ignorance perseveres. Here are just a few things I wish more people knew and understood.
♥
The Pain Is Real

Many people sadly experience a lack of compassion for their pain, or downright skepticism and disbelief. Pain is a very real, very alive thing. It's not "in their head" or exaggerated. Not believing someone's experience is one of the worst things we can face as a response. If we get that, it's likely to make us more withdrawn and unwilling to reach out to anyone.
Pain is an invisible condition, and some people sadly fail to consider what lies behind the brave face and faux smile. Someone may look "normal" and even "healthy" on the outside, while nearly hanging on as they cope with excruciating pain and feel incredibly poorly.
Pain Is Relentless

My pain is 24/7. Every second of every minute of every day I experience pain. It's relentless and all-consuming. It can be overwhelming, angering and aggravating. It can lead you to despair or extreme frustration.

It Can Shatter Our Lives
Chronic pain can have anything from a minor to a severe cumulative effect to your life overall. Pain can be debilitating, robbing us of the ability to do the things we want and need to do. Social lives, work, household chores, relationships and hobbies might struggle or go by the wayside entirely.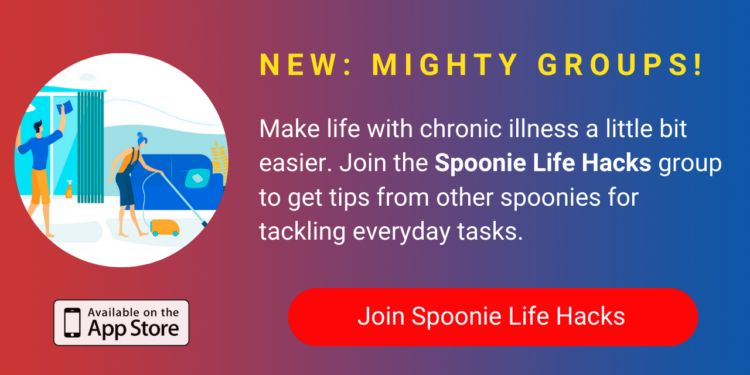 There's No Shame In Prescription Medications
I wrote previously about the opioid crisis and why I believe it's dangerous for those with chronic pain. For many, prescription medications are a last-ditch option and their only lifeline. Such meds don't get rid of the pain, but they help to make it more bearable so we can get some semblance of life back. It took me a long time to get my head around using painkillers, but it got to the point where pain was so debilitating I couldn't continue the way I was.
For now, I'm grateful there's something I can take with minimal side-effects just to keep me just about capable of doing the basics each day. I take daily opioid analgesics at regular intervals for pain and a selective serotonin receptor agonist for the migraines that can render me useless up to five days a week. The pain medication doesn't do enough, not by a long shot, but I try other things alongside this like pain gels, cushions, distractions and pacing. Many people find a more holistic approach with various strategies more beneficial, and prescription meds are just one tool in the toolbox.
Using prescription painkillers is a personal choice, though admittedly it doesn't feel like much of a choice. It's not a sign of weakness nor is it a source of shame. It's smart to do something to help yourself, even when the route isn't one you'd ever wanted to take.
The Mental Health Toll Shouldn't Be Underestimated

It's unsurprising that so many living with chronic pain develop or experience the worsening of mental health issues. The relentless nature of chronic pain piques my anxiety. It can also be a disheartening and lonely journey that can lead to depression. If you don't get a let-up from pain or find ways to better manage it, it can continue to erode your sense of self and your sense of hope, leaving anxiety and depression to run rampant. Please know you're not as alone as you may feel. There's a whole tribe of people with chronic pain online who "get it" because they walk a similar path. If you're struggling, please reach out or speak to your medical professional. Persevere, because your health is worth fighting for.
We Didn't Ask For This

Chronic pain isn't a choice. It's forced upon us with no say in the matter. The cumulative effects are not your fault, whether you've lost a job or you've lost a social life because of it. I would never wish a life with chronic pain on my worst enemy, not even on those in our government. OK, maybe I'd like them to have a month as a taster! If we could live our lives differently or if we could take away the pain, we would. We just do the best we can with the hand we've been dealt. We didn't ask for it.
The Journey Is UniqueÂ
While there can be an overlap of symptoms and experiences, the whole chronic pain journey is unique for each individual. That's what makes your story so precious and valuable. It also means typical suggestions and advice that are often given in a blanketed fashion for dealing with pain won't work for everyone. It's not a one size fits all approach, which is why being given generalized advice, likely already tried, from well-meaning doctors, friends or family can be irritating or tiring to listen to sometimes.
The reasons for the pain, the experience of it, whether we have other conditions to also contend with, the way in which we deal with it, and the tools for managing it will vary from person to person. Our day to day experiences will also vary depending on our personalities, lifestyle, support systems, financial situation and so on. There should be no comparison and no judgment for how people experience or manage their pain.
Caz

Freelance Writer and Blogger at InvisiblyMe
source
https://www.programage.com/news/What_I_Wish_People_Understood_About_the_Reality_of_Chronic_Pain_1605551413799614.html