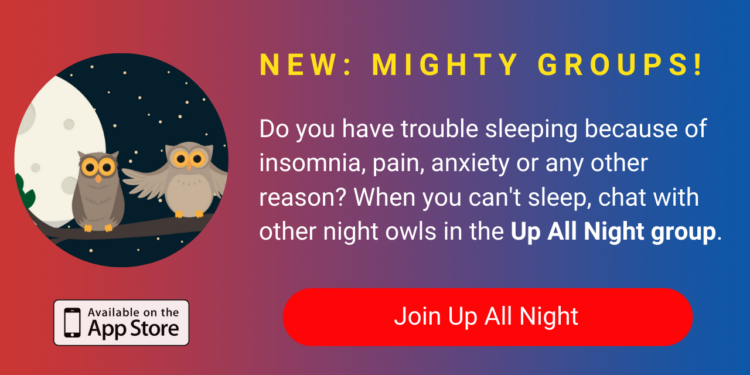 Have you ever noticed that stressful thoughts can overwhelm you when you're feeling your most vulnerable?
This is an issue I've felt forced to confront, because I know that negative thinking can create a downward spiral in my life that's hard to defeat.
After my mother passed in 2017, I fell into a deep depression that consumed all my energy and hope. During months of restless sleep, I discovered that whenever I woke in the wee hours, my mind was immediately filled with bleak, discouraging thoughts.
It's also when I began observing my moods around the clock, paying special attention to these "night thoughts" and their impact on me.
My bedside journals revealed something that brain research confirms: disrupted sleep makes it hard for us to manage our emotions, which can lead to storms of negative thinking. "Not only does emotion impact sleep, but there is also evidence that sleep plays a key role in regulating emotion," notes a scientific paper published by the National Center for Biotechnology Information (NCBI).
If you've ever been caught in the vicious cycle of poor sleep and negative thinking, you know how hard it can be to break out of it. But finding a way is crucial. As the NCBI article explains, sleep issues can make anxiety, depression and other mental health conditions much harder to manage.
Good sleep hygiene is key, of course. But even when you're doing everything possible to ensure healthful rest, you may occasionally wake with a case of terrible "night thoughts." Here's a three-step solution you might want to try.
1. Acknowledge the presence of your troubling thought. This can be as simple as saying, "Oh, hey, there you are. I figured you might come back."
2. Decide what you'd like to do with it. You know the old notion that we "entertain" our thoughts? Well, you don't have to invite this one to sit down and stay awhile. You have several good options, in fact.
— You can gently tell your thought that it isn't welcome right now, since you are devoting the nighttime hours to getting the rest you deserve.
— You can write your thought down and promise to ponder it tomorrow, knowing it will probably seem much less fearsome in the light of day.
— You can replace your troubling thought with a warm memory, or ease it away by focusing on a pleasing scent. (Try keeping fragrant lotion next to the bed, or place a scent diffuser in your bedroom to help with this technique.)
The only thing you don't want to do is fight your thoughts, says Seth Gillihan, PhD, host of the Think Act Be podcast. Even if you manage to dismiss them for a few seconds, your mind will keep scanning to see if they're really gone — keeping you engaged with the very issues you don't want to think about.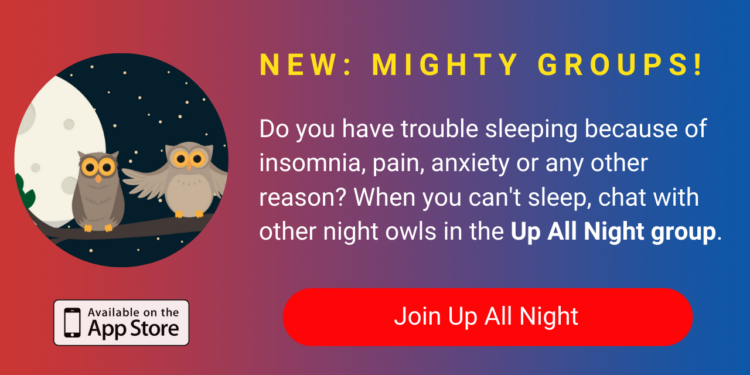 3. Realize that, since emotions loom large at night, your mind might be lying to you. During my depression, I noticed that fears and regrets had an outsized impact on me at night. The same thought might seem like an outright falsehood if it came to me around noon, when I could more easily say to myself, "I'm not sure I believe that."
When the worst kinds of worries came to me in the dark, I practiced repeating a little mantra:
"These are night thoughts, and I don't have to trust everything they're telling me."Â
It's a healthy habit I follow to this day, and one of the many positive outcomes I've experienced in learning how to cope with depression, anxiety, insomnia and the symptoms they can cause.
How do you deal with overwhelming thoughts at night? I'd love to hear the techniques that work for you.
Follow this journey on Pen & Hand.
source
https://www.programage.com/news/3_Steps_for_Taming_the_Anxious_Thoughts_That_Haunt_Us_at_Night_1607047215888861.html