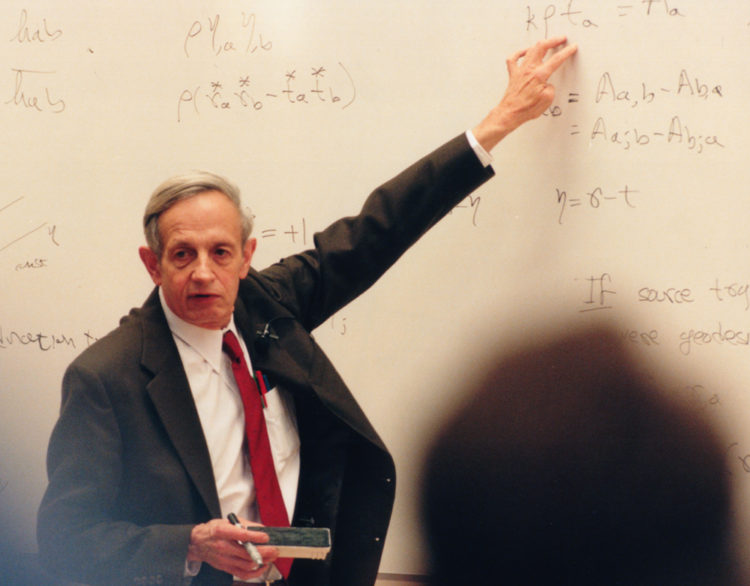 Schizophrenia gets such a bad rap in the media that it is often difficult to imagine a fulfilling life once one acquires the diagnosis. Even though schizophrenia affects around 1% of the population, the National Alliance to End Homelessness reports that people with schizophrenia make up to 20% of the homeless population.
A schizophrenia spectrum disorder (SSD) can make it difficult to work and function due to symptoms of hallucinations, delusions, disorganized speech, social withdrawal and other behaviors, according to WebMD. Many people with schizophrenia experience anosognosia, which is the lack of awareness of the severity one's condition. But the negative stereotypes of people with schizophrenia don't have to be true. Each individual has the power to change the stereotype for the better, and here are a few people who live with a psychotic disorder and thrive:
1. Elyn Saks
You might have seen Elyn Saks in her TED Talk, "A Tale of Mental Illness," or her memoir, "The Center Cannot Hold: My Journey Through Madness." She is an esteemed university professor at the University of Southern California where she advocates for better mental health laws. Her schizophrenia did not stop her from holding an impressive academic track record at Vanderbilt, Oxford and Yale, where she earned her law degree. Elyn Saks won the MacArthur's Genius Grant in 2009 for her memoir. Her activism weaves closely with her professionalism in that her other works include advocating for the rights of people with mental illness. Though she struggled with many hospitalizations over the years, she found success in her career and love life and resides in California with her husband.
2. Eleanor Longden
You may recognize Eleanor Longden from her TED Talk, "The Voices in My Head," which has garnered more than five million views. She currently works as a postdoctoral researcher at the Psychosis Research Unit at the University of Manchester. She draws on her own experience with schizophrenia and psychosis to advocate for more holistic approaches for treating auditory hallucinations and other symptoms of psychosis. She is a promoter of empowering patients in their personal healthcare strategies, which contrast many stereotypical treatment plans used by doctors who tend to keep their patients in the dark due to their anosognosia, or the perceived inability to be able to adequately understand their condition.
3. Esme Weijun Wang
Esme Wang is a newer, up-and-coming figure in the schizophrenia activism movement. She made a sparkling public debut into the mental health world when she published "The Collected Schizophrenias" in 2019, which is a collection of first-person essays about her experiences with schizoaffective disorder. Her disorder did not stop her from graduating from Stanford, earning spots on the New York Times Bestseller list, and becoming an independent queer and femme business owner with her personal brand helping "ambitious people with limitations." Her book discusses many of the challenges people with psychotic disorders often have to face: the decision to have children, how they will craft their work life best suited to their needs and navigating higher education when elite schools discriminate against people with mental illnesses. She currently resides in San Francisco with her husband.
4. John Forbes Nash Jr.
If you've seen or read "A Beautiful Mind" by Sylvia Nasar, you know who this man is. Nash, who died in 2015, was a prolific mathematician and economist, earning a Nobel Prize for the latter in 1994 for his work on game theory along with two other theorists. In the book, Nasar profiles his lifelong battle with schizophrenia. The illness follows him throughout his adult life, traveling with him to Princeton and beyond, where he spent the majority of his days developing groundbreaking mathematical principles. He led a successful career as a professor and academic, but it was not without many hospitalizations — many of which were involuntary. Nash ultimately garnered many successes and enjoyed his time doing what he loved most.
While these people are the most visible and famous, they are not the only ones. Many people across all walks of life in all sectors of the community hold accomplishments in areas of life relative to their circumstances and lives in regards to their schizophrenia. Earning one's degree is enough to warrant a significant success for the schizophrenia community at large. There are many therapists who have a psychotic disorder who advocate for people with schizophrenia, and professionals all across the mental health field are increasingly developing better rehabilitative strategies for people with schizophrenia. Organizations like the Curesz Foundation and the National Alliance on Mental Illness (NAMI) post success stories on their websites, accessible to the public.
If you've recently been diagnosed with a psychotic disorder, remember it is not a death sentence to all your life's ambitions. Recovery is an important process of living with the disorder, but I've found going through it will be worth it in the end.
source
https://www.programage.com/news/4_Influential_People_Who_Have_Thrived_With_Schizophrenia_1607916612777007.html