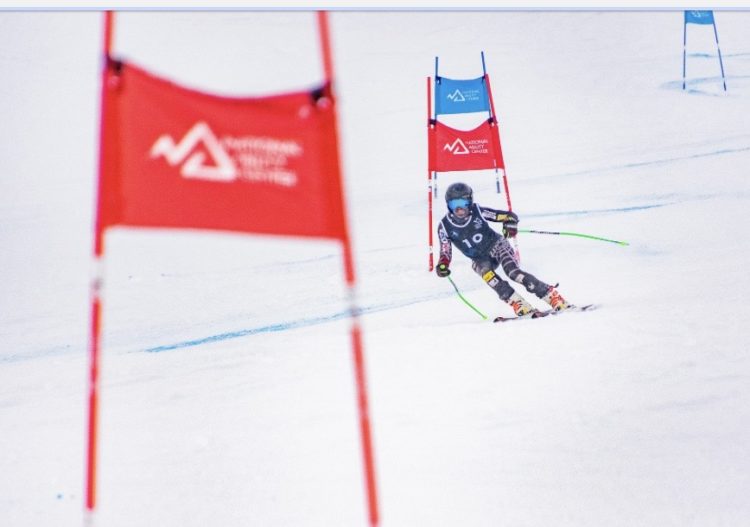 By Chris Biggins
How becoming a competitive adaptive skier changed my outlookÂ
I know exactly which competition I would lose: a walking competition. If you see me walk into a room, you know right away there's something different — that I walk (in my own words) pretty funky. That's because I was born with cerebral palsy, which affects the strength in my lower back and legs. But there is one place where I have a break from it all, where my skill and strength shine through. And that's on the ski slopes. Skiing gives me a break from having a disability and allows me to excel at the thing I'm not set up to be any good at. It challenges me to overcome and to pursue my dreams with confidence.
The Love of Skiing Begins
Family vacations served as the catalyst for my love of skiing. My family would drive 10 hours to squeeze in a few ski days throughout the year. It was a break from our busy schedules, a chance to bond and enjoy the outdoors. My passion continued through college and beyond.
To be honest, while I loved skiing, I never believed I could do it professionally with my disability. I had only ever competed in "able-bodied" sports. But that quickly changed when I was introduced to the world of adaptive sports. I first started ski racing by attending the Hartford Ski Spectacular, a large winter sports festival in Breckenridge, CO. My plan was to spend a week there, learning all that I could about adaptive ski racing.
My one-week trip turned into three months.
The Road to the 2022 Paralympics
My drive to excel was quickly noticed by the coaches at the Ski Spectacular, who suggested I train with the National Ability Center. There, the coaches pushed me to compete at peak performance in a physically demanding sport. I got the chance to train full time as an athlete, despite the limitations of my disability.
My upcoming training season is a particularly important one. Everything I have worked for the past six years has built up to this season. In previous years, I was preparing for the challenge. But this year, I am ready to perform. This is my sprint to the finish, my chance to prove myself, to race for Team USA at the 2022 Paralympic Games.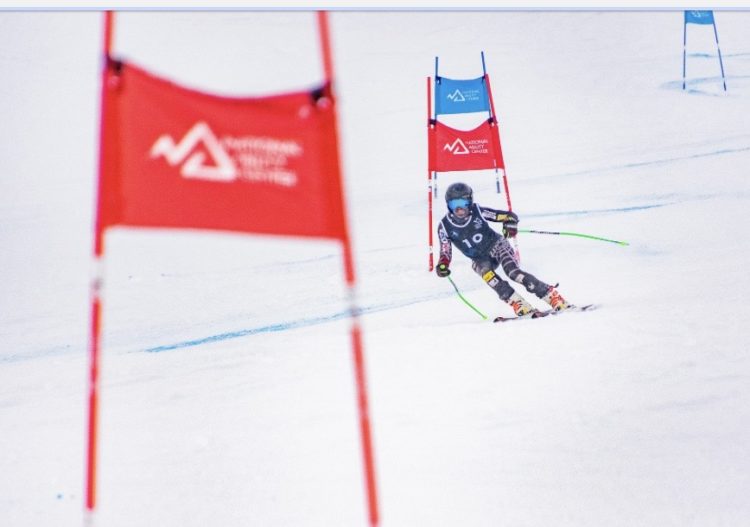 Lessons Learned From Life on the Slopes
As I set my sights on what's ahead, I think back on how skiing has changed me, about the lessons I've learned on the slopes.
I have learned the value of the fight.

Skiing is a fight to be great. It requires aggression, powerful yet calculated movements, dynamic mobility and a willingness to walk the line of control and danger. As an adaptive skier, I am able to ski at a level most able-bodied skiers cannot. The hours of training, the attention to detail, has been exhausting and demanding, but I know I've come prepared to perform.
I have learned to never accept less than my very best.
Being on the slopes demands excellence and constant motivation. I can only approach this season knowing I have done my absolute best and will leave everything on the line. In order to do this well, I have never accepted "good enough." Instead, it's always about how I can do even more, try even harder, achieve the next big dream. This drive fuels me.
I have learned what I am capable of.
Ten years ago, I didn't think I would be able to be an athlete with my disability. But the National Ability Center and my competitive drive have proven me wrong. Today, I teach golf for a living, am one of the top 10 world ranked disabled golfers and I'm training for the U.S. Paralympic ski team. None of this would have been possible without testing my true potential. When others ask me for advice, my answer is simple: never settle for "I can't." Athletes must push the boundaries of physical limitations. Only then can you find what you're truly capable of.
Being on the slopes has changed my life and my perspective. It showed me what I could achieve. I can fly down the mountain at speeds over 60 mph, weave through trees, attack a slalom course, jump small cliffs and more. On the slopes, I am no longer the guy who struggles to walk "normally." I am an athlete at the top of his game, with a dream ahead of him. I am free.
source
https://www.programage.com/news/Behind_the_Goggles__My_Life_on_the_Ski_Slopes_With_Cerebral_Palsy_1607781613608096.html