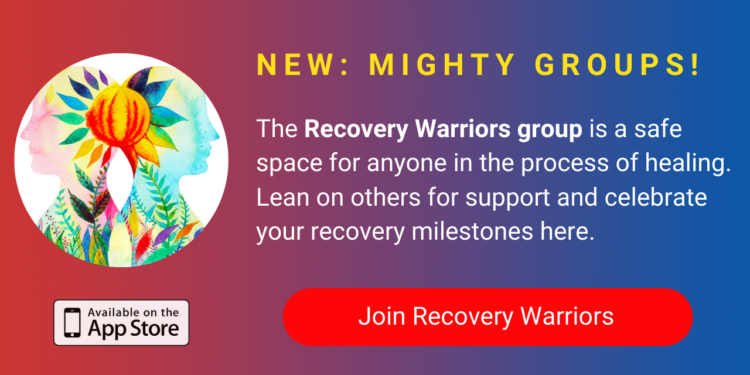 As the new year is just around the corner, it's not surprising that my newsfeed is already full of people sharing their weight loss goals and inspiration. While people lose weight for many different reasons, there can be a thin line between a healthy diet and disordered eating.
This line is becoming even harder to spot with the continued glamorization of eating disorders, online influencers sharing their unhealthy diet tips and the government encouraging people to lose weight. As someone who has struggled with an eating disorder on and off for eight years, I thought it would be a good idea to share my experience living with an eating disorder in the hopes of bringing awareness to the not-so-glamorous side of it all.Â
People often associate an eating disorder with the desire to lose weight and young girls starving themselves in secret. Except eating disorders don't discriminate against age, race, weight or gender. They can happen to anyone for a variety of reasons, and from my experience, it certainly didn't start with the desire to lose weight. And while it would be easy for me to blame it on years of dance, bullying or the dainty models I saw on the covers of magazines, none of it would be true. My dance teachers never pressured me into losing weight,  I was never bullied at school and I didn't read magazines, so where did it all start?Â
For me, it probably started when I was around 12, however, it didn't properly manifest until I was around 14. It's hard to pinpoint where it all began, but I remember getting food poisoning and suddenly becoming terrified of food. The more I fed the fear, the more I enjoyed the feeling of hunger. I didn't even see it as a problem, in my eyes, I was only doing it to keep myself healthy.
People also assume that an eating disorder is for attention, but I found that the more attention I got, the more I would hide it and the more I tried to convince people I was OK. It got to the point that it would get me into trouble in school. I would open food in class as blatantly as possible knowing that seconds later it would be confiscated, and that worked wonders. The teachers thought I was eating but in reality, I was buying food knowing I would never have to eat it. It wasn't until I went on a school holiday that somebody realized something wasn't quite right. We were at dinner, and while everyone was eating, I was sat there happy and chatting away. I had a teacher see right through this. The next day at breakfast, she sat next to me and wanted to see me eat, and I wanted to eat so badly; just so that she'd go away. I don't think I'd ever experienced fear quite like it and it resulted in me sat outside panicking about having to eat and being comforted by a friend.
That is the moment I realized that there was a problem, except it was probably too late for me to do anything about it. I thought I had it all under control, until that moment. So I did what any teen would do and took to social media looking for support. I never found that support, I was greeted with open arms and encouragement. Finally, I found people who understood. They gave me tips on how to hide it better, how to lose more weight and filled my head with lies. I went looking for help and instead, I found myself in the depths of "pro-anorexia" Tumblr and Instagram.
From that point on, it all went downhill. I found myself obsessed with all things food, challenging myself to eat less and less. I sometimes wondered if people noticed but didn't care. I was in and out of my head of years office, and at one point I was shaking so badly that the school thought I was withdrawing from drugs or overdosing. They, of course, called home but nothing more was done. As I was a pretty good snowboarder and I trained three times a week, I was able to convince the majority of people that I was just tired from training. Teachers said things and watched me as if I might breakdown at any moment but never looked any further into it. Eventually, I was reported to my head of year but I told her I was fine.
I read somewhere that asking for help is the hardest thing you can do and I never believed it until I tried to ask for help a week or so later, but it was harder than I thought. My head of year told me that unless I told her what was wrong, she couldn't do anything for me. That was probably the last time I asked her for help, every time she saw me it felt like I was playing 20 questions. She was trying her best to help me, but as she said herself unless I talked to her there's not much more she could do. I appreciate everything she tried to do to help me, but at the time all I wanted to do was get away from her questioning, and lucky for me I was 16, months away from leaving high school and just about to take my study leave.Â
That summer I worked so hard on getting better, I kept myself distracted and threw myself even further into sports. This encouraged me to gain weight and become healthy and by the time I got into college, I thought I'd finally done it! I stayed committed to eating well and staying active, I was even offered the opportunity to snowboard and compete around Europe, which I accepted as soon as the offer was on the table. That offer gave me something to focus on, and I knew that the five years I had spent training was all worth it. But then I got injured. I landed badly off a jump and was airlifted to the hospital. They gave me strict instructions to let myself recover and make sure I kept my neck brace on. I didn't listen, took the neck brace off the second I left and was back training less than 24 hours later, heavily concussed but still riding. A couple of weeks after I concussed myself again, I sat out for maybe 20 minutes then was back training. Head injuries are common for snowboarders, it comes hand in hand with throwing yourself off of jumps. I insisted I was fine so, nobody stopped me.Â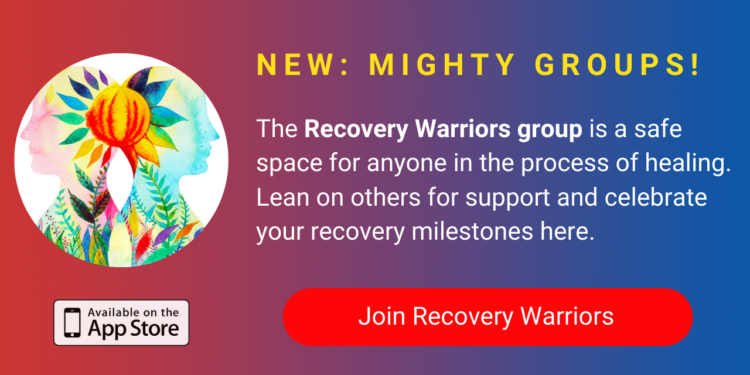 About a week later I had to be back in college so I went, and that is when problems started. I thought it was because I was overworked so I ignored it for months as the pain built up. Before I knew it, I was in and out of the hospital for tests and treatments. I had diagnosis after diagnosis thrown at me, and it felt like my life was entirely out of my control. So I went back to what I knew; the comfort of my eating disorder. It allowed me to stop focusing on the physical problems and numb my emotions. My mental health was in a downwards spiral but people were so focused on the physical that they ignored the less obvious. My joints were wrecked, Â I was malnourished and I was being treated under neurology. This allowed my eating disorder to go completely unnoticed. It made me wonder how much of it was my own doing, if years of disordered eating had caused my joints to fail me or if the doctors were right and it was a direct result of recurrent head injury. The more college I missed the more friends I lost, convinced that I was lying and faking my pain.Â
The things that people get most wrong about eating disorders is how much harm they cause. My hair fell out, I was damaging my bones and I couldn't stand for more than 10 minutes without blacking out. I was sneaky and I would self-sabotage my friendships. Blocking people out of my life the second they showed the slightest concern. Nobody told me that my eating disorder would make me skip classes to have panic attacks in the toilets; only to go back as if nothing was wrong and smile and laugh. Nobody told me that after college, I would walk around in the pouring rain for hours so I didn't have to go home and eat. And nobody told me how much I would hurt the people around me. One of the things I regret most about it is how much it hurt my mum in the depths of it all. She would text me wanting to know where I was and what I was doing, why I stopped eating and I'd wake up to find her at the end of my bed crying, watching me as I slept making sure I was still breathing and begging me to eat. All the while I told her I was fine, that she was imagining and I would yell and lash out saying things that I didn't mean.
Sometimes I wonder how I survived it all, it would have been so easy to just give up and I had nothing left to lose. But if I'm being honest, my friends and my teachers saved my life. If it wasn't for them I don't think I would be here today. They were the support system I never knew I needed. They dragged me back up and encouraged me to fight. They comforted me as a cried and told me that it was all going to be OK and while I didn't believe them, I fought for them. I don't think I will ever be able to repay any of them for it. If there's something that you take away from this I hope its how easily eating disorders can slip into your life without notice and how they're not as glamorous as the media may portray them.
source
https://www.programage.com/news/The_Not-So-Glamorous_Side_of_Eating_Disorders_1607711412822367.html