By Manda Barger
Equality leads to empowerment which leaders to enabling.
Since 1911, March 8 has been acknowledged as International Women's Day. And every year, leaders spanning from small organizations to large nations have taken the time to celebrate women's achievements while encouraging equality. This message is especially important to our Girls With Guts since we fight against discrimination based on gender and chronic illness/disability.
To commemorate International Women's Day – which is worth celebrating every day – we decided to highlight six women who have shattered the prejudice that being a woman with an invisible illness keeps you from reaching your goals.
1. Cynthia McFadden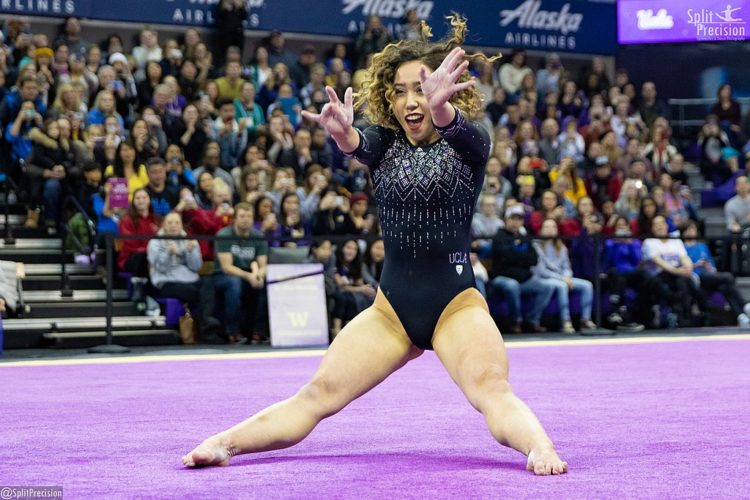 Katelyn Ohasi knows pressure. As an eight-time All-America and four-time member of USA Gymnastics Junior National Team, you have likely seen viral clips of her perfect 10 routines.
Ohasi has also grown into a bold advocate. Most people have heard her speak out against unhealthy practices in the world of gymnastics. But she has also written about her chronic illnesses, including ulcerative colitis.
"I am sharing this in hopes of comforting others that may be able to relate…"
 "I kept having blood in my stool, as my conditions progressively worsened. I started having uncontrollable bowel movements, where I would have to carry a second pair of clothes with me, times when I was so close to the restroom but not close enough, and times I was incapable of going to the gym, afraid I would have an accident during one of my tumbling passes. I went on like this for months without saying a word to anyone, terrified of not knowing when it would happen again."
Despite all this, Ohasi not only achieved perfect scores but she also graduated from UCLA, received two ESPYs, and uses her public appearances to speak about positive self-esteem and body image.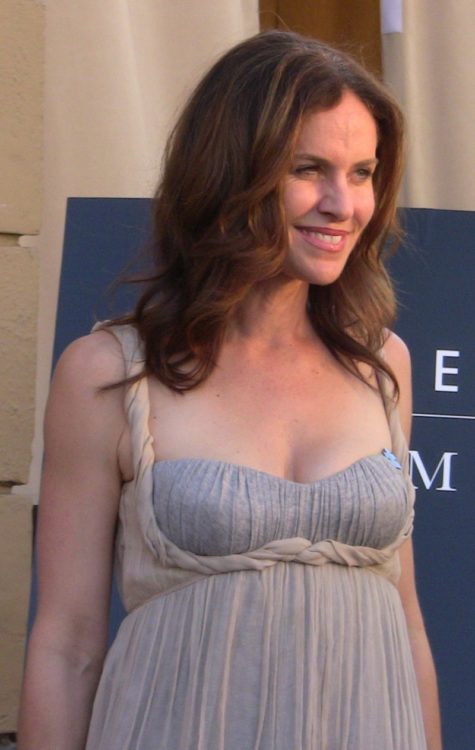 Many of our ostomates give their stoma a name. For actress, writer, and producer Amy Brenneman, she called her temporary stoma "my little friend."
Brenneman was diagnosed with ulcerative colitis in the early 2000s and ultimately needed surgery in 2010. This working mother didn't stay down for long though. Brenneman said that she took off three episodes of season 4 in "Private Practice"- a sure sign that she had the strength to recover quickly.
Throughout that whole time, Brenneman has starred in several television shows including "NYPD Blue" and "Judging Amy" along with movies "Casper" and "The Jane Austen Book Club." She is also a proud advocate for the Crohn's and Colitis Foundation as you can see in the PSA below.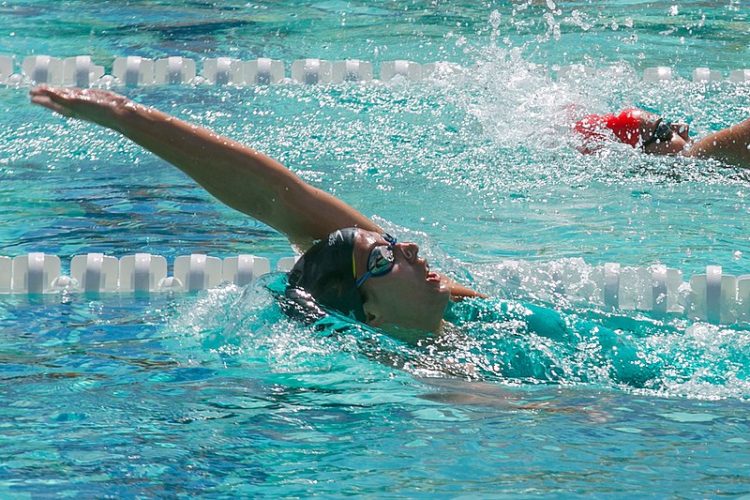 Kathleen Baker remembers that she first began feeling unwell right before her 13th birthday. Within those early years, Baker found the tenacity to handle the ups-and-downs of deciding the right treatment.
Oh, and train to be an Olympic swimmer.
Baker earned a gold medal and silver medal at the 2016 Olympics, but she's not stopping there. She is also a three-time World Championship medalist and has broken multiple records. She says she manages her IBD with a biologic while allowing herself flexibility and rest.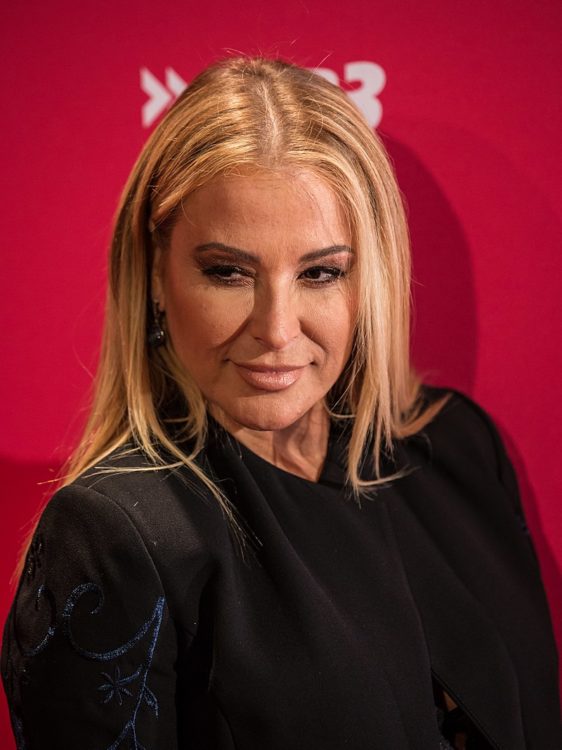 6. Mildred Ella "Babe" Didrikson Zaharias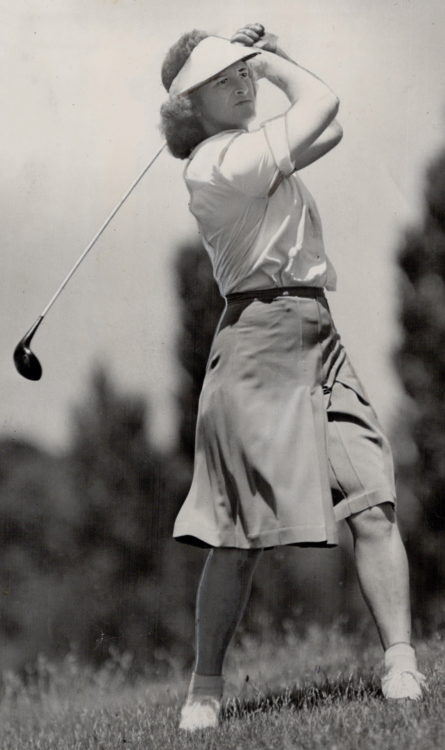 Mildred Ella "Babe" Didrikson Zaharias is likely the most amazing athlete you have never heard of.
Born in 1911, Zaharias was an extraordinary athlete at a time when women were supposed to be quiet and delicate. She spent her life challenging the status quo- and often came out the victor.
While Zaharias appeared to excel in about every sport, she is most known for her skills in golf along with track and field. She won two gold medals and a silver medal (later credited as a first place-tie) in the 1932 Olympics. It was during the games when she was introduced to golf.
Within the next eight years, Zaharias learned, trained, and played to break expectations. Along with being the first woman to play in a PGA event, she helped start the LPGA and won 14 tournaments in a row (a record that remains today).
Zaharias was diagnosed with colon cancer in 1953. In that same year, she underwent surgery and had a colostomy. While some feared she wouldn't be able to compete again, she recovered and went on to win seven. more. tournaments.
Her cancer eventually spread and Zaharias passed away in 1956 at the age of 45. She was inducted into the World Golf Hall of Fame in 1974. Her biography on the Hall of Fame's website states Zaharias was also awarded:
Associated Press Female Athlete of the Year: 1931, 1945, 1946, 1947, 1950, 1954

Associated Press Woman Athlete of the First Half of the 20th Century

Associated Press Top Woman Athlete of the Century

Sports Illustrated's Individual Female Athlete of the Century
The Babe Didrikson Zaharias Foundation was created in 1969 to preserve Zaharias's legacy. The organization also funds cancer research and women athletes.
As we continue to celebrat International Women's Day year-round, let us remember our mission at Girls With Guts is to empower women with IBD and/or an ostomy. Whether it is celebrating a woman's achievement, supporting her in crisis, or simply having her back- we are all Girls With Guts in a sisterhood of love and respect.
source
https://www.programage.com/news/These_Six_Women_Show_There_Are_No_Limits_to_Life_with_Crohn_s_and_Colitis_1607047215888863.html