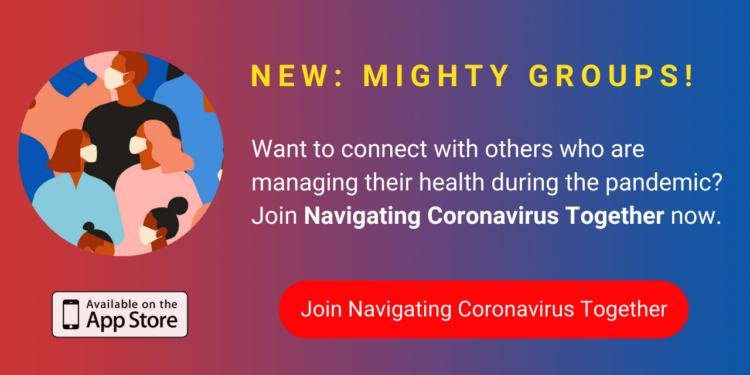 About two weeks before the country first went into lockdown:
I am not somebody who follows global news in particular, so I wasn't aware of the severity of the coronavirus (COVID-19) or the impact it would have on our lives until a couple of weeks before it would completely change everything about our daily lives. I was managing a pub/restaurant in Oxford. None of my colleagues thought it was a big deal and seemingly neither did any of our customers. My hospital appointments were as normal.
March 15, 2020
As more and more people were getting infected, wearing masks in the street and having to quarantine, I made a personal decision to begin shielding (isolating). My lungs struggle with infections; I have had minor colds in the past that have landed me in intensive care. It became real, scary and I was being told I should isolate. My friends continued to work and go about their lives and it felt so unfair, but the idea that everything was about to change was looming.
March 23, 2020
The entire UK was instructed to stay at home, all non-essential shops to shut, all hospitality to close, people had to work from home unless they were key workers (NHS staff, care staff, delivery services etc.), only leave home for essential reasons or to exercise. Weddings cancelled, funerals banned and when outside people must be at least two meters apart.
The NHS sent out a shielding letter to those in the high risk category telling us not to go outside at all; food and medication were delivered to the doorstep in parcels. People who lived with others who had to work were confined to their bedroom, but I am lucky to have very good and caring friend (EJ) as a housemate who isolated with me. I didn't leave the house at all for the first two months.
I was pretty sick at this point, having problems with breathing, pain and seizures and lost all my hair. I don't know how many ambulances we had out over those months, but it was a lot, and the general thought was that me being at the hospital at this time was more dangerous than being at home. The times I was taken to hospital it was on blue lights, I was unconscious and taken straight into the resuscitation area. I spent one week as an inpatient being treated. I was unwell, in pain, scared and because of COVID rules, totally alone. I have always had the most fantastic support team around me; our house is the kind where our friends are comfortable, where people came over for Christmas. So for EJ and I, this whole ordeal was extremely challenging at times, to say the least.
There were some real highs of lockdown too. We formed a support bubble with the boys we work with in the house next door with whom we shared a garden. It was summer and warm, and when things were good, they were really good. We went on long walks through the fields, cooked fresh food for each other, sat in the garden and drank until late and got up in the morning to have coffee outside. I spent hours on Facetime with the people I work with every day and we watched Moana perhaps 100 times.
July 3, 2020
The country's strict lockdown rules were relaxed and a lot of people where able to return to normal, but shielding continued. I was unable to go back to work and everyone who had been keeping me company over lockdown were suddenly always busy. I was beginning to struggle mentally, so broke the odd rule and had friends over.
August 1, 2020
The government's advice for vulnerable people to shield was "paused." Though I know a lot of people were extremely anxious about returning to the world, I was so ready. So I went back to work. And it was busy, there were people and tourists everywhere; I could live my life again. It was so exciting to hug my friends after months, but you could see already that the COVID rules put in place to keep us safe were being held in total disregard.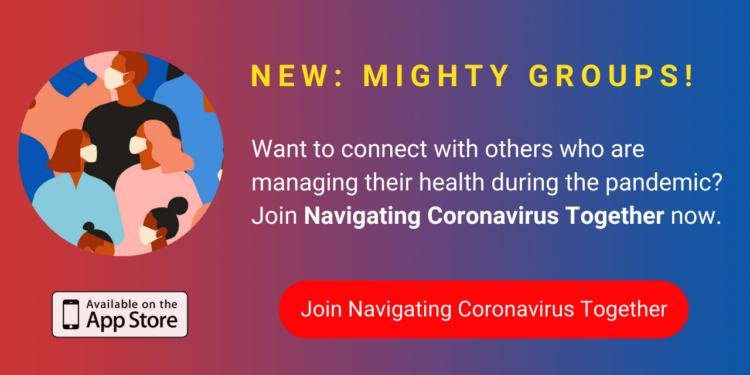 I knew people returning from countries that required a two week quarantine walking straight into work or the pub, people refused to wear masks, children returning to school and students to university. There was a general feeling that "I am at low risk so why does it matter" or "people that are vulnerable are the ones that should not be outside."
September 22, 2020
By this time, cases where increasing rapidly across the UK. The government banned groups of more than six meeting indoors, masks became a legal requirement and track and trace was essential, although arguably not particularly effective. All pubs where ordered to shut by 10 p.m. in a curfew. But whilst working I could see nobody was following these rules. Cases were increasing rapidly and I no longer felt safe.
October 20, 2020
In a confusing three tier system local lockdowns were implemented in certain parts of the country. I didn't want to be working anymore, but furlough (our employee retention scheme) was finishing, and it was just as dangerous for us to be out as it had been back in March. Therefore millions of us were in an impossible situation, forced to choose between our health or employment. I'm sure many of you can understand that you have dedicated so much time and energy to a job and now you might have to lose it all over something out of your control can feel devastating. I made a decision to use my paid holiday throughout November to isolate as I was really struggling and about to start new medication, the side effects of which I was unsure of. I needed a rest.
November 5, 2020
England goes back into national lockdown. Shielding is reinstated with support from the council and luckily the furlough scheme was reinstated, so my choice was made for me. Though it is worrying how many businesses will cope and survive with a second lockdown, especially within hospitality. But sometimes health needs to come first, and I spent every moment at work extremely anxious, knowing I shouldn't be there and it was really taking a toll on my mental health.
Now: November 15, 2020
Me and EJ are in our cosy living room; I am working on this post and EJ has designed the logo for Medical PTSD Support Network and will use her talent to illustrate our social media and website too. We have been for a short walk away from where other people might go, and I still don't go inside shops. I'm not sure what will happen on December 2nd when lockdown is meant to lift; I doubt I will return to work. It's the safe and sensible decision and I can work on this project, maybe I can make a positive difference to others in similar situations.
How have you coped during this lockdown?
source
https://www.programage.com/news/What_the_Roller_Coaster_of_Lockdown_Is_Like_as_a_High_Risk_Person_1606926613024821.html