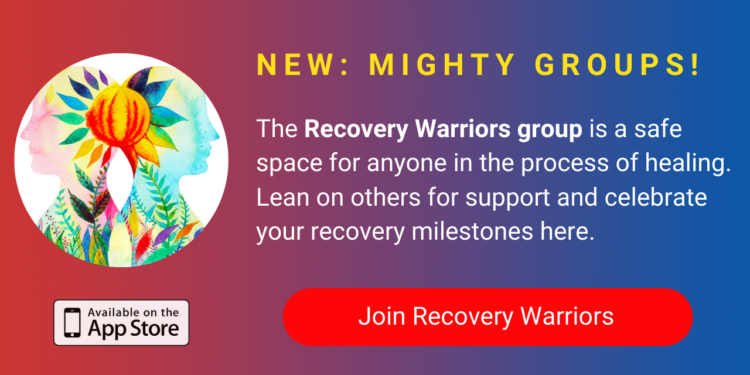 Had you told me at age 13 I would spend years battling a serious self-harm problem, I would have been utterly baffled. There's a lot about cutting that I still don't understand, even having spent years of my life with this symptom. And that's the thing: cutting is confusing. It's confusing and scary to my friends and relatives, it's hard to explain, and it's often a big challenge even for me to try to understand what is happening in my very own head.
My urges to hurt myself stem from so many things, such as repressed and inexpressible anger, helplessness or a need to feel in control. Trying to parse out exactly where these feelings comes from can seem like more work than it's worth, and other times turns into a dark rabbit hole where I spend days, weeks, months analyzing myself and trying to make sense of my actions.
In addition to a slew of mental health challenges, another surprise life threw at me was yoga. Again, had you told me just a few years ago I would one day be a practicing yoga teacher, I would have looked at you in disbelief. I had a perception that yoga teachers were high-level beings who had their lives, thoughts and actions all together. While this may be true for some, the inside of my head is still a place of daily struggle and occasional chaos.
As a yoga teacher, but moreover as a person who has spent a great deal of time in a mind attacked by intrusive SI (self-injury) thoughts, my living experience tells a story of harm and healing, and figuring out existence while living with a condition that takes up a loud amount of room in my head. Cutting has not been easy to deal with, but learning to challenge my self-harm thoughts has made me a stronger, more compassionate and perceptive human being. Here are a few things I have learned along the way:
1. My mind and body are inherently connected.

Self-harm gave me a false sense of control, making me think I could force my head to feel a certain way based on what I did to my body. What SI forgot to tell me is that what my mind could not process, I felt I could handle in my body. I won't go into the negative effects of this behavior, because threats don't really help us learn and many people living with SI are already very aware of how it negatively impacts our lives. However, and this may at first seem minimal, I've learned through yoga that what I am feeling is real. My thoughts are not random or irrational—they are a way of processing what is happening in the world. Sometimes these specific thoughts are not helpful, but they haven't appeared out of thin air and they don't exist in a vacuum. As much as I may try to believe that what happens in my head is irrelevant to the physical state of my body, this simply isn't true. The connection between my mind and my body is a powerful one and not to be ignored.
Understanding that an urge to cut may be a desperate attempt at communication between my physical and emotional self has become a powerful tool for talking back to it and giving myself the healing attention that I deserve.
2. Wanting to cut means something is wrong.
This one might appear elementary, but trust me when I say it warrants explanation. The way I experience a self-harm thought is often in the form of an overwhelming urge to hurt that almost completely overpowers rational thinking. The question "Why do you cut?" has always put me at a loss for words. The answer "because I need to" doesn't exactly hold much weight. Let's be straight: if I knew what caused it, I would deal with that thing instead of hurting myself. I get scared of upsetting people so I bury what I feel, further hindering my ability to explain it.
Think of it like this metaphor: wanting to cut feels like having to pee. It feels like having a physical urge so strong I just simply can't concentrate until I've acted on it. I know rationally that hurting my body won't help any external situations in my life, and will likely make them worse, but that doesn't necessarily mean I can immediately figure out what is causing me to feel this way. Again, it feels like I just need to pee and I'm being asked to think through it. Having to urinate means my body is telling me something: it has a need that needs to be met. Wanting to cut is also telling me something: I have a need that absolutely needs to be met. (To be clear, that need is never actually to be hurt. It may instead mean that I need to be listened to, acknowledged, supported or something else I'm scared to ask for).
As someone who has lived by the mantra "I can take it," it's hard for me to understand I may actually need help. I never actually need to be hurt, but I often experience a self-harm urge as if I did. And I'm learning to take this urge, recognize it, and ask it what it needs. Not to ask it how I can hurt myself, but to check in and try to see where my brain is hurting.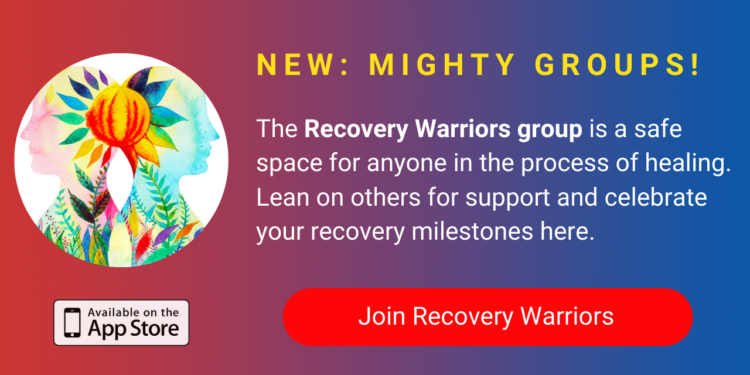 3. I don't always experience things in a chronological order.
This may also come from years of trying to be strong, to be perfect, to be sufficient within myself, but the idea that someone is stressed or sad and thus wants to hurt themselves is hard for me to wrap my head around. I often convince myself that everything is fine, that I'm doing OK, and then suddenly intrusive SI thoughts just appear out of thin air. This is when I need to remember to think backwards. For example, saying to myself, "I feel like hurting myself. What is happening in my life that could be making me feel like this?" I take a deep breath (or two or three or one hundred) and do a mental scan over the past few days. Did I have a difficult conversation with a coworker? Am I stressed about a close friend moving away? Am I nervous about an upcoming meeting?
Knowing I think like this helps me to take these urges not as something I need to act on right now, but as a wake-up call to connect and think: What is happening in my life that I need to deal with? Why is it difficult or scary or challenging? What are some positive ways I could respond to this? This backwards thinking model and reinforcing other ways of positive thinking and problem solving mean I don't need to rely on hurting myself to get through it.
4. Check in with that part of my body.
One of the most surprising things that has helped me was practicing gentle touch and visualization. I often feel my forearms calling me to hurt there, and I try to think back to the mind-body connection. What emotion is this part of my body storing? What energy is held in my arm? How can I respond to that (without causing harm?) Sometimes just running a fingertip across my arm or wrist and noticing the tingling sensation there can help ground me enough so I reconnect with my breathing, and then can figure out why exactly I'm feeling like this. (I hear it's totally cool to be fully in touch with your feelings, but I'm am a work in progress and still learning to practice the coping skills to make that connection. There is something entirely radical, though, about learning to be more in touch with your body, and noticing the connection you can make between your skin and your emotions. I would of course rather not feel like cutting, but learning to cope with these feelings has taught me incredibly powerful life skills).
If I don't feel comfortable touching my arms (and I don't always), I've started trying a visualization where I take the urge and turn it into a brilliant white light that shines out of the area I want to hurt. In this way, I can pay attention to that spot, noticing it is trying to tell my something but not putting my safety at risk. It's similar to a version of Tonglen meditation, in which you visualize breathing in black smog, watching as it is purified within your body, and exhaled as white mist. Visualizing this same silver-white light emerging from my arms is a way to respond to a nasty desire to cause pain while instead creating healing energy.
As much as I have struggled with self-harm, I understand that I deserve healing. I understand these thoughts may continue to follow me, and to surprise me, but I am learning to trace them back to their roots and respond to them in a way that truly makes me stronger. Yes, it is confusing and challenging and often all out of order, but it is also a signal I am able to respond to and learn from. Just as I used to think that cutting was a way to be strong, I now know that responding to the urges to cut by talking back to them and making sure my needs are being met is where true strength comes from.
source
https://www.programage.com/news/Nurturing_the_Mind-Body_Connection_Instead_of_Self-Harm_1610654410535940.html