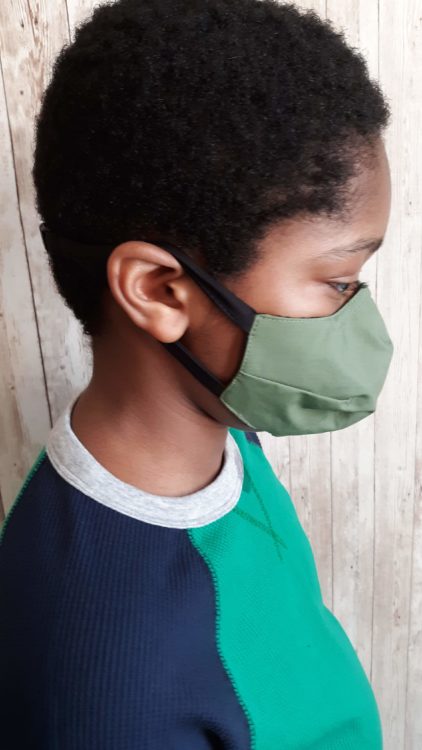 How is this going to work for my son?
That was my first thought when I heard the Centers for Disease Control (CDC) recommendation that everyone wear a mask to stop the spread of COVID-19.
My 10-year-old son is autistic and sensory seeking. Not a moment of any day passes where I don't find him brushing things across his face or putting them into his mouth to feel them. Toys, zip pulls and his fingers are among his favorites.
Sometimes he struggles with his sensory processing issues and doesn't like the way things feel. In these moments, he desperately tries to avoid touching and being touched by objects he does not like.
Sensations that bring joy and ones that don't sometimes switch places for reasons I can't identify. For instance, one day he used a fork with ease, the next the ridges on the handle made it unpleasant for him to hold.
A quick trip to the grocery store confirmed my concerns about my son wearing a mask. Within minutes, he'd pulled his handmade cotton mask down and begun gently tapping his cheeks with his fingertips. His experience with disposable masks was no better.
Practice and reading social stories about why wearing a mask is important have helped him resist the urge to bite on the zip pull from his jacket, but wearing a mask still isn't his favorite thing to do. So when I heard there were sensory-friendly masks for children and adults with sensory sensitivities and for people on the autism spectrum, I knew my son had to give one a try.
The Rafi Nova Sensory Mask
Designed with ultimate comfort in mind, the Rafi Nova sensory-friendly mask created in collaboration with Easterseals of Southern California proved to be the one mask my son didn't remove or adjust in any way.
The mask was designed with input from children, therapists, doctors and people with sensory sensitivities and it shows. Its special construction and flexible nose bridge help the mask fit snugly around the nose, chin and cheeks while leaving enough space between the wearer's face and the mask, making it easy to speak and breathe. The lining of the mask is made of exceptionally soft 100% mulberry silk, which increases the mask's comfort level exponentially.
The only drawback of the Rafi Nova sensory-friendly mask is how the earloop/backstrap combo is designed. One great feature of the mask is that the soft jersey earloops and the adjustable strap that closes behind the head with a clasp closure are one piece, but they didn't fit as expected. As I secured the strap behind my son's head, the earloops pulled the tops of his ears down slightly and they stayed this way even when I loosened the strap a bit. When asked, my son said this did not cause him any discomfort.
Overall, the Ravi Nova sensory-friendly mask provided my son with a much better mask-wearing experience than any other. As he tagged along on a recent errand run, he chatted to himself softly, stimmed a little, asked if we could go home so he could play with his tablet as he usually does and never touched his mask at all. It was almost like he forgot the mask was even there.
The Ravi Nova sensory-friendly mask is $14.99, available in an assortment of colors and comes in sizes that fit little kids, older children and adults. You can purchase the Rafi Nova sensory-friendly mask at rafinova.com.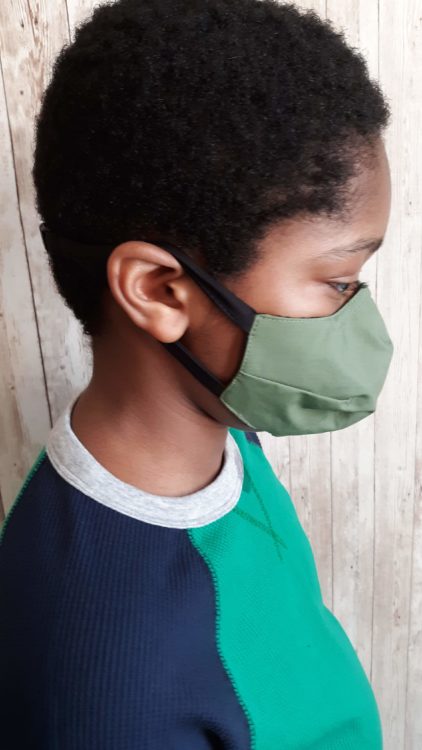 source
https://www.programage.com/news/Finding_a_Mask_That_Works_for_My_Son_With_Autism_1614758425306096.html