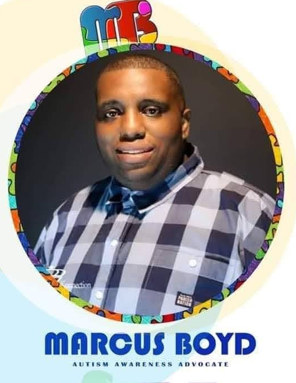 Marcus Boyd was born with autism, although he wasn't formally diagnosed until the age of 10. When he was a child, he was separated from his biological parents and went would become a resident of 16 different foster homes and seven group homes. Today, Marcus is trying to take his experiences and advocate for those on the spectrum. He also aims to encourage those who are living or caring for people with autism.
Autism spectrum disorder (ASD) is a complex developmental diagnosis that involves life-long challenges in social interaction, speech and nonverbal communication, and restricted/repetitive behaviors. The condition and challenges it presents are different in each person.
As a parent of a child who is on the autistic spectrum, I wanted to speak to Marcus about his experiences and help others.
Advocating for Autism Rights
While Marcus is currently a music producer and has collaborated with artists such as Mobb Deep and Raekwon of the Wu-Tang Clan, it was a long road to get to that point.
I asked him what was helpful to him as he navigated the spectrum, including sensory issues, socialization, learning, etc. We discussed how every child is different, including what may resonate and reach them.
"I was introduced to different music, and that was a help to me," Marcus shared. "I initially learned by playing different. Music helped me concentrate and handle the things that I couldn't before. From there, I began to learn to express my thoughts through my music that I created and still create."
In communicating with him, we explored the many misconceptions around autism.
As a parent, my feeling is some view autism as a death sentence or tragedy, which is frustrating.
Marcus agrees. "We just see things differently and are often misunderstood. There are pressing concerns right now for parents whose children have autism. They include the police's treatment of autistic children (especially African-American males) and the lack of job opportunities."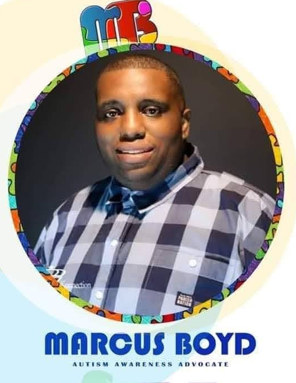 Both are profoundly vital issues. Unemployment among those with autism is around 85 percent. This statistic means that roughly two-thirds of people with autism are not working. In general, those with autism had lower employment rates and higher social isolation rates than people with other disabilities.
In addition, those with autism are seven times more likely to encounter police than "neurotypical" individuals. Young Black males are nearly three times as likely to be killed by police than their white counterparts, and those with autism are seven times more likely to encounter police than "neurotypical" individuals. This makes for a dangerous combination.
According to the National Autism Association, 40% of kids on the spectrum are non-verbal; having advocates like Marcus to help speak on their behalf on these issues is invaluable.
For Those Living With or Impacted by Autism
From a parent's perspective, when communication is an issue, it can be challenging to know how to advocate for your loved one. I asked Marcus if he had insight.
"First, I would tell them to get the proper resources," he answered. "If you advocate for your child, make sure you do the appropriate research. Otherwise, you are doing more problems. Many are being diagnosed with autism after being put in jail or prison, and I feel like if those around them had more information when they were younger, they could have been better understood and helped."
In terms of those on the spectrum, Marcus advises to do as much homework on autism as possible. He suggests going to known reliable sources to educate and, ideally, empower yourself from potentially harmful situations. "We must understand that our police do not necessarily understand autism. They need to be better trained on how to handle those with autism. They need care, not force."
While this is not something that will change overnight, Marcus believes that the more those on the spectrum, and the people who love them, speak up about these issues, and create a dialogue, the better.
As we ended our discussion, Marcus shared that his biggest concern is getting people to understand that, "We just want to be understood and loved."
When it comes to my son, I feel exactly the same.
source
https://www.programage.com/news/How_Music_Producer_Marcus_Boyd_Is_Using_His_Autism_Diagnosis_to_Help_Others_1616135424432805.html