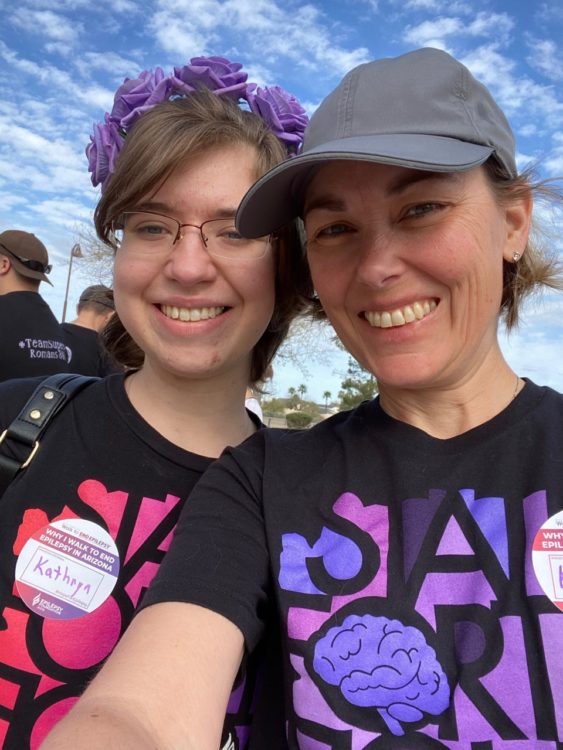 I turn 21 years old this year. That is 21 years of living with epilepsy. I am open about my epilepsy because I want people to understand that epilepsy just does not go away. It is part of me, and my experiences have been a part of shaping me into who I have become. Turning 21 is a huge milestone for me and I am proud of how far I've come.
I think people are nervous to ask me questions about my experience and that makes it hard for people to really get to know me. I think they cannot relate to my experiences and have a hard time just being my friend. Maybe if people knew more about me, it would be easier to just be that friend who is there for me 24/7 and not just when they see me.
I want to share my epilepsy story. It started when I was 8 months old. My parents put me to bed like they did every night. My mom heard me crying in my crib not long after I had fallen asleep. She said it was not the kind of crying she was used to. She went to get me and bring me to her bed so I would calm down. She said my body started to get stiff and I would not react to her when she spoke to me. I just was not my usual self.
My mom and dad took me to the ER down the street and by the time we got there, my seizures stopped. The doctors said I would be fine, and this can happen if a baby has a fever. We went home that night and thought everything would be fine.
Two months later, I had another episode. From that point on, my parents knew I needed to be seen by my doctor. My parents even recorded the seizures to show the doctors what was happening. It was not until my doctor saw the recordings that she had me go see a neurologist. The doctors went back and forth over the next few months and years trying to decide what was going on in my body. Was it a sleep disorder or was it epilepsy? Should I be on medications or not?
I was finally diagnosed with epilepsy when I was 3 years old. I was so young I did not understand what it was, so I just accepted the fact and did not care what I had. I was diagnosed with unknown focal-aware epilepsy that turns into clusters. My diagnosis is considered rare. Even one of my doctors said I was a very difficult case. My seizures would not go away, no matter how strong of medications I would try. Sometimes they were so strong that I would sleep during the day and not be able to have any playdates.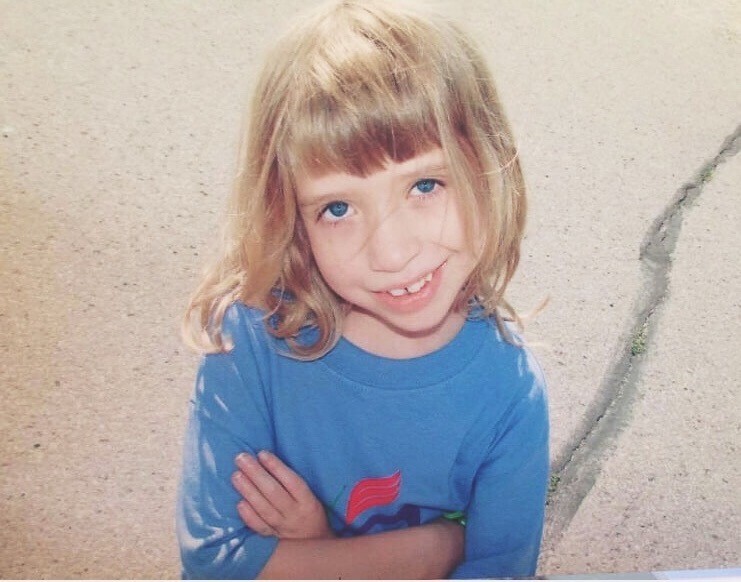 I had craniotomy surgery at 4 years of age. The doctors thought they could remove the tissue where the seizures were coming from, but in the end, it was not safe and they did not think it would stop all the seizures. I probably would have lost movement in my arm if they did the surgery. So that meant back to the trials of medication. I tried so many different combinations of medications at different doses. Sometimes the medications helped, but they did not completely stop my seizures until I was 14 years old. For some reason, my seizures just stopped happening. I believe my medications helped, but there must be some other reason too. I will not ever question it because I am thankful for the last six years of freedom.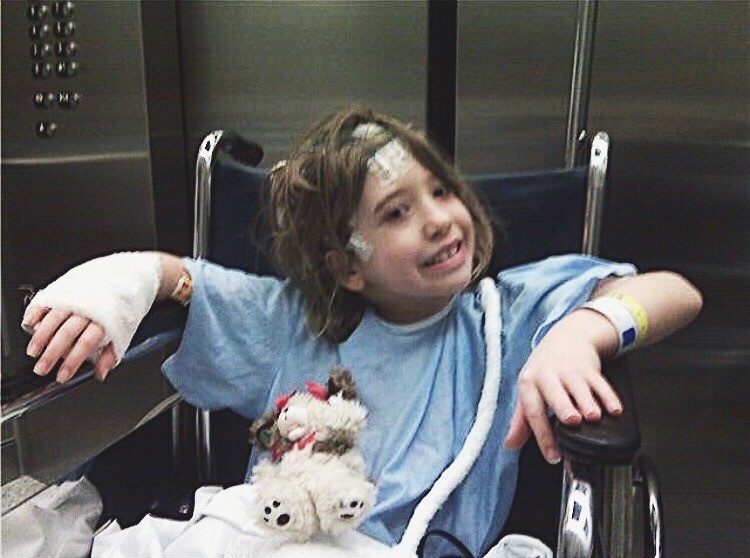 The downside of having seizures over the years was that it affected my brain. I believe my neurological differences are because of my seizures. I learned a long time ago that having a seizure is like having a car crash in your brain. The circuits go wild and end up crashing into each other, but once the crash is cleaned up, the brain works hard to get back to normal. I think my brain created a new normal for me. This new normal includes not being able to drive independently. There are a lot of quick decisions that need to be made while driving that my brain may not make in time.
I have asked myself why I cannot have "normal," but I quickly realized that "normal" can be boring. I like how I have created my new normal because my new normal is unique.
When I was younger, my mom was my voice because I did not have a voice to advocate for myself. My mom would do running events in my honor and that would make me happy. She wanted everyone she knew to learn about epilepsy. My sister helped me too. She was always there for me. She would comfort me during my seizures and give me my blanket and my stuffed animal. She became more of a "mom" figure for me and stood up for me because people didn't understand me.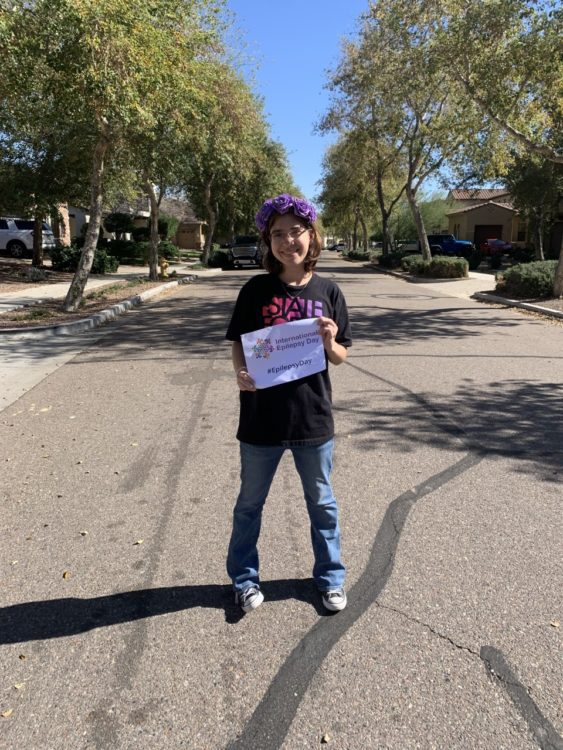 Here are some thoughts that go through my brain regarding my journey with epilepsy:
Epilepsy can be terrifying because I never knew when I was going to have a seizure.
I was diagnosed with speech and language and learning disabilities because of my epilepsy. My speech was delayed. I had to have speech therapy at school and out of school along with occupational therapy (OT) and physical therapy (PT). I have been diagnosed with a mild intellectual disability.
No one understands why I always fall asleep in class/head to the nurse's office, get out of school because of a seizure or a doctor's appointment. I had to sit up front on the bus. I had to stay behind at school for help with homework and have tutoring.
I became an epilepsy ambassador when I turned 20. I finally found my voice and use it to advocate and end the stigma.
I became a Mighty contributor in November so I could finally talk about my experiences with a community that understands.
Epilepsy influenced me to work on myself, to be the best person I can be for myself and others.
Because of my journey, I encountered many great teachers who were good examples of advocates for me. One of my teachers inspired me to help others who share similar experiences.
I want to show those with epilepsy you are not alone. We are doing this together. I want to show those without epilepsy it is OK to ask questions and learn from those with epilepsy. We can learn together. Remember, you are a beautiful person inside and out. Just because you have something that cannot be taken away does not mean you are less than any other person. You are a warrior!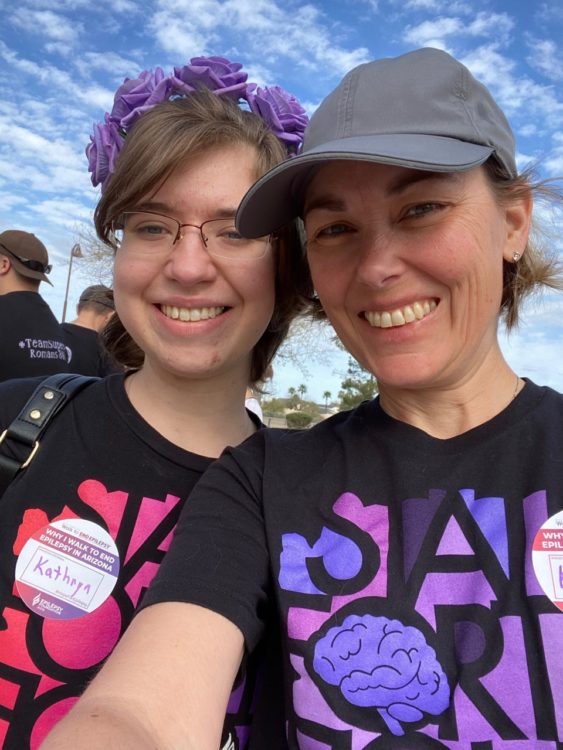 source
https://www.programage.com/news/What_21_Years_of_Life_With_Epilepsy_Mean_to_Me_1615579227390472.html