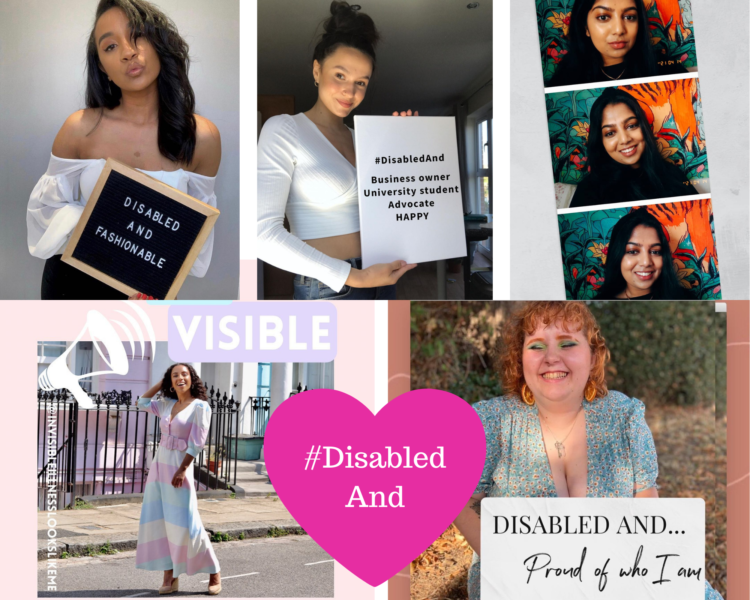 After the last year, I felt completely deflated, and not just because of the obvious. My own life had completely changed and more than most – I had surgery, I got my first chronic illness diagnosis, I started using a walking stick and after 10 years I was finally taken seriously by doctors (well, kind of). But fundamentally, I was disgusted, exhausted and frustrated by the increase in ableism across all parts of society.
Ableism is discrimination in favor of abled people. It characterizes disabled people as inferior to non-disabled people and it has been rife throughout history. But coronavirus and the pandemic highlighted how much of a systemic problem this really is. When most people imagine a disabled person, they think of someone in a wheelchair, using a cane or other mobility aid. Essentially, their perception is that disabled always means visibly physically disabled.
Some disabled people do use a wheelchair (do not say wheelchair-bound). Some of us use a different aid like a walking stick or only use a mobility aid as and when it is needed. But other disabled people who have "invisible disabilities" don't use any aids at all. This does not make someone any more or less disabled. And it was this that really pushed me to start #DisabledAnd.
"Disabled people have careers, hobbies and relationships just like abled people. We are talented, intelligent, sexy, hot, stylish, empowered and so much more."
#DisabledAnd is a social media campaign that aims to show how diverse the disability community is, challenge the negative assumptions people have about being disabled, and show disabled people completely and authentically. I am not just your sick or disabled friend. The media and TV/film industry are fundamentally ableist. The films and TV shows that have any mention of disabled characters often show disabled people as people to be pitied or feared and are very rarely played by disabled people. For example, "The Witches" showed people with limb differences as frightening and horror characters. Then on the opposite side, we have films like Sia's "Music" which tokenizes disabled people and is full of harmful and negative stereotypes of autistic people.
Both films chose to cast non-disabled actors and this has happened basically since films were first produced. Sia's reaction to legitimate criticism also further highlighted the larger problem with ableist attitudes. Hire disabled actors for disabled characters and if disabled people say something you have said or created is harmful, offensive, or toxic, please just listen and act on it.
Disabled people have careers, hobbies and relationships just like abled people. We are talented, intelligent, sexy, hot, stylish, empowered and so much more. We each have our own story and we are not one homogeneous blob. One size absolutely does not fit all. This is despite what you see in media, film, TV and societal perception in general.
The campaign also fights against the infantilization of disabled people, e.g., treating disabled people like children by changing your language to speak to us or talking to the people with us. It also challenges inspiration porn, which depicts disabled people as "inspirational" purely because they are disabled. I don't mind you calling me inspirational so long as it is because of the work I do or my role as an activist/ campaigner but do not call disabled people inspirational purely because we are disabled.
So today I'm asking disabled people, including those with a chronic illness or mental illness, to take part in the #DisabledAnd campaign and show the world we are more than society has taught us!
Below you can see a couple of examples from the campaign so far and how to get involved!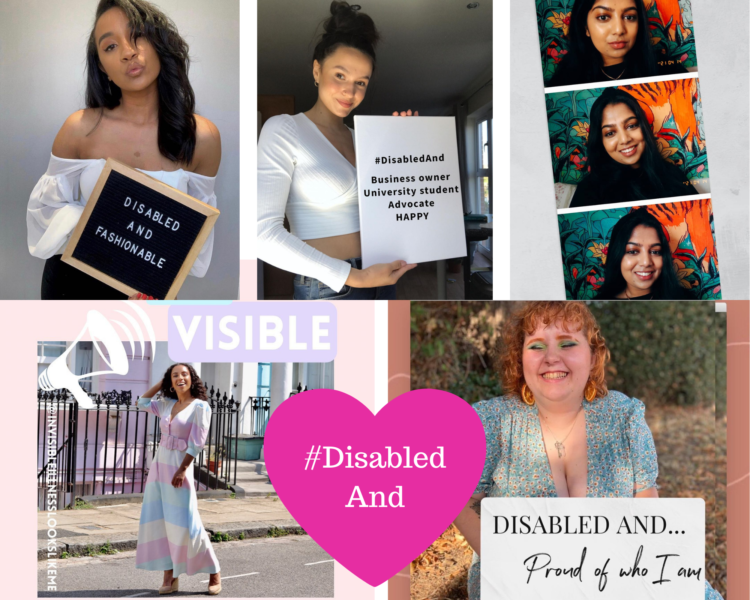 Here's how to get involved!
Upload a photo with your #DisabledAnd on a sign or added text!
Tag @The_chroniccampaigner and @ableismandme and make sure to be following both accounts on Instagram and Twitter!
Tell us why you are joining the campaign and what it means to you in your caption!
Make it clear this is part of the #DisabledAnd campaign and encourage your followers to get involved, show their #DisabledAnd and follow us!
Get involved, show off your #DisabledAnd and join the campaign!
Â
source
https://www.programage.com/news/The__DisabledAnd_Campaign_Challenges_Misconceptions_About_Being_Disabled_1621584023173940.html