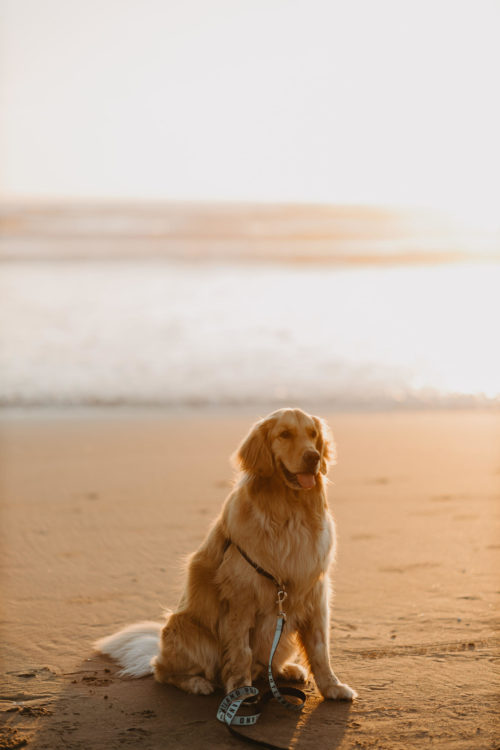 Riggins,
I remember when I went to pick you out. I had the choice between two little male golden retrievers. An impossible choice really. I asked the breeder what her thoughts were. She responded that if I picked the blue collar, he would be independent, but if I picked the black collar he would definitely be "my dog." The choice then was already made. I wanted the clingy dog that would become attached and need me. And maybe you did need me but sitting here looking back on our journey together, it is so very evident that I was the one that needed you.
I feel empty and lifeless without you here. I always knew that one day we would have to part ways, but the story in my head was that I would get to watch you grow old and grey after having lived a full life. I never anticipated our time on earth together would be cut so drastically short. It all feels so cruel, and I am still so devastated and heartbroken.
I remember every moment and feeling in my body as I lay on the ground in the family room next to your limp body, clinging onto you with every ounce of strength. The vet told me to take all the time I needed and to let her know when I was ready. But how could I ever be ready to let you go? Nothing could have prepared me for that. But finally, I let her know it was time, and I laid there with tear-filled eyes, as I watched the life leave your eyes. It was one of the worst and most traumatic moments. Then I felt the weight of the world come down as I helped lift your body onto the gurney and carry out your body to the trunk of her car.
In those final few moments, I remember the words I whispered over and over again in your ear, "You did so good, you saved my life Riggins," all the while wishing I could have done the same for you. You see, I really did need you. You came into my life when I was fighting the darkness — I felt so alone, disheartened and afraid after being diagnosed with POTS. I felt like I would never be me again; that I wouldn't be able to do the things that I loved and that I wouldn't be able to live the life that I wanted for myself. And more so, I was afraid that no one would understand or accept me fully. I told myself I would always be a burden to others. But then, all of a sudden on April 20 everything changed. The day I brought you home was one of the best days of my life. I now had something to looking forward to and I felt a newfound excitement about life again. Being your "mom" also gave me the opportunity to take care of someone else, and not remain fixated on my own health.
We saw so much together. We travelled all of Oregon together — you helped me see new sights and cross so much off of my bucket list. We did things I never thought I would have been able to do with POTS. And when I was with you, I felt confident and brave … feelings I had long forgotten. You got me to get outside every day, stay active, and remain in awe of the beauty of creation. Our walks became our routine and a rhythm to my life, and I looked forward to our sacred time and the opportunity to unwind after a long day. You were also the most social dog I have ever known, and you caught the eye of everyone we crossed paths with. Because of that, I met so many people and had conversations with complete strangers, all of which wouldn't have happened without you. In a way, you deepened my love for mankind.
When I was with you, I felt "normal" and it was when I felt my truest self. I never had to pretend I was OK or hide my emotions. You were with me every day through it all and saw me at my best and worst, yet you loved me all the same. Your love and the devotion you provided me with, gave me the courage and motivation to never quit and to never settle for mediocrity. You reminded me that life was still worth living and that I was still capable of so much. On the worst days, I would cry or feel overwhelmed, and you would know, and you'd run over and sit in front of me and let me just cry and pet and hold you. And if I needed to lay down and rest, you would come up in my bed and just be there. It may seem so simple, but it was exactly what I needed. I mean isn't that what we all want? Someone that stays by our side as we walk through the fires of life. Someone whose actions let us know that we are never alone and that they got you.
It was hard to feel down and let my thoughts or worries get to me when every day I woke up to the biggest and fluffiest boy wagging his tail at me. I couldn't help but smile or laugh when I would see your squishy face, your twinkling eyes and your big smile. And things seemed to really turn around for me once I got you, and this summer after years of feeling like God forgot about me or that I wasn't meant to find happiness, it finally felt as if everything was coming together and I had clarity on what my life would look like. I got into my dream internship at the second-best hospital in the world and we would be starting a new adventure together. Then, I said yes to marrying Dexter, and we began to plan our dream wedding. You were going to be walking down the aisle in a navy tux. Dexter and I talked about the excitement of the next steps of our life- buying a house with a big backyard for you and starting a family and getting to see what a great and protective big brother you would be. For the first time in a long time, I felt joy and I was so excited for the upcoming year. But everything changed with that phone call. Hearing the "C" word, cancer, at 3-years-old didn't make sense. It still doesn't make sense. And it sure as hell was not part of the plan.
It didn't feel right to move across the country without you. It felt uncomfortable to feel any excitement to be in the program I had worked so hard to get into, when I was now all alone without the one that had helped give me the confidence to believe in myself and even apply. I hated being so far when you were undergoing your treatments. To be honest, I believed you were going to be in the 10% that survived. I thought that the least God could do was use our story and work a miracle and bring some good out of this. And at the very least, I thought you would make it to the wedding. I didn't expect things to unravel so quickly. I remember getting ready to fly home for Thanksgiving, I broke down and sat on the floor in my kitchen crying out to God. I begged him not to take you, that I was afraid it would break me; that I didn't know if I could get through losing you. Maybe it was wrong to beg and plead, but I was desperate, and it came from a posture of honesty and raw vulnerability. Because I wasn't ready to lose you. But then again, I never would have been.
I wish my pleas and tears would have worked. I wanted that miracle more than anything, and I selfishly wanted more time. God how I needed more time. Getting on the plane to fly to Portland, I had mixed emotions; I was so excited to finally see you, but my heart ached knowing the circumstances I was flying home for. Opening that door and seeing you, my heart was home. Although you still wagged your tail and gave me kisses, it didn't take long to see how the cancer and treatments were taking its toll on you. I try to tell myself that you kept fighting for those three months because you knew I would return and that you knew I needed to say goodbye. I also like to tell myself that we gave you the best last day. You were surrounded by your family on Thanksgiving and you were still so loving and excitable. Then you and I got to go back to our spot — the dock at Foot Hills Park. I could have sat there all day, just to enjoy your presence and the stillness you brought my heart. As we drove back, I tried to take it all in. All of the lasts; the last time I'd walk with you by my side, the last time I'd look in the rearview mirror and see your face. The last time my heart would feel so at peace. I wish time would have stood still that day.
Losing you was and is the hardest thing that I have endured. I still find myself searching for you throughout the day. I'm not used to coming home to an empty apartment. I feel out of sorts and out of rhythm without our daily walks. I miss the comfort of falling asleep knowing you were keeping watch by the door. And to be honest, I'll probably always be searching for moments full of you — as I picture you walking down the aisle, running in the backyard of my future home and seeing you with my baby. These moments and the future won't be the same without you. I know a lot of people won't understand all of this, because to them you were "just a dog." And you know what, I have let that go, because I know that some people just don't have the capacity to understand the depths of our relationship and bond. And it goes without saying that you were never just a dog. You were part of my identity, my right hand, my biggest support and outlet to cope with all of life's anxiety and stress. You breathed life into my soul, and you helped carry me through so many difficult seasons of life. You were my best and truest friend. And the breeder was right, you were my dog Riggins.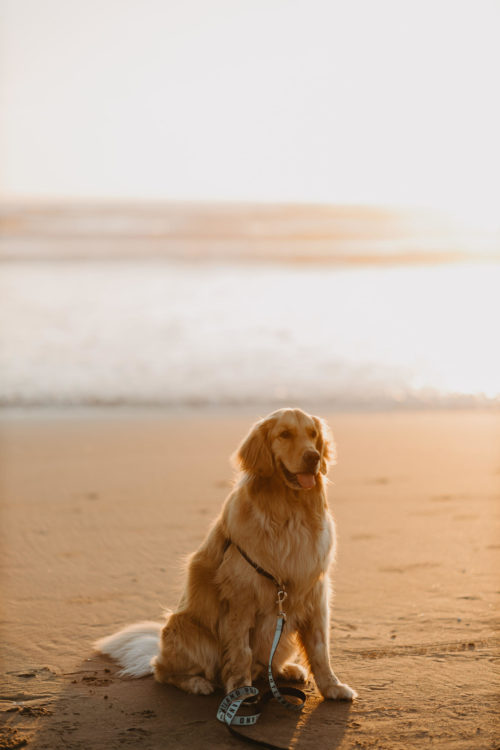 source
https://www.programage.com/news/To_the_Dog_That_Saved_My_Life_1621270823642334.html