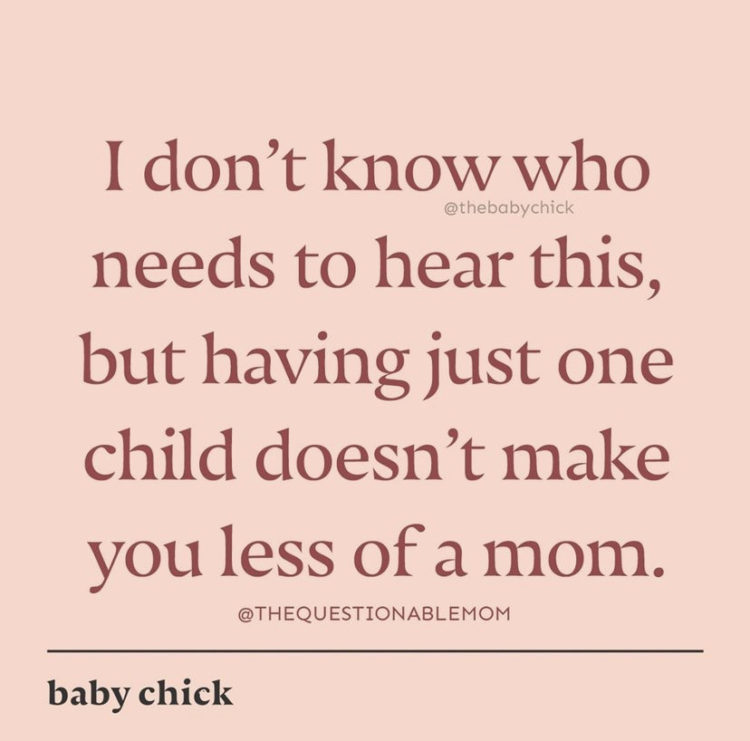 Why is it society has painted this picture that if you're a woman, you must have children in order for life to be fulfilled?
If a woman says she doesn't want children, she is often immediately judged. She is portrayed to be selfish or even strange, because well if you're a woman you must have kids. This stuns some people when women say they don't want children. Can we just normalize a woman saying she does not want children, please? She shouldn't have to explain herself like she's on trial as if she committed a crime. There are many personal reasons why people choose this. And some have no choice due to infertility.
Why is it society has painted this picture that if you have only one child, you must have at least one more? Because why have one child, right? If a woman chooses to have one child, she too is judged for being "selfish" and for not giving her child a playmate and sibling. She's considered less than a "real mother" because she only has one child. How easy having one child must be, right? Having one child does not make you less of a mother. It doesn't make motherhood any less difficult. It does not make you less of an expert on your child. You do not know more than her just because you may have more children. That's ridiculous.
That leads us to the dreaded question, at least for me. "Are you going to have another baby?" This is somewhat of an emotional question for me.
If you asked me this a year ago, yes, I wanted another baby. Realistically though, no, there is no way. For many reasons. The biggest reason being during my pregnancy with my son, I was on bed rest from broken vertebrae and three large herniated discs compressing my nerve roots. After the birth of my son, I had two failed spine surgeries. It wouldn't be in the best interest of my health or spine to go through that painful situation again, leading me back in for more spine surgery.
We also had secondary infertility and multiple miscarriages which made it difficult for us to conceive our son. The number three makes us whole. Our little family is complete.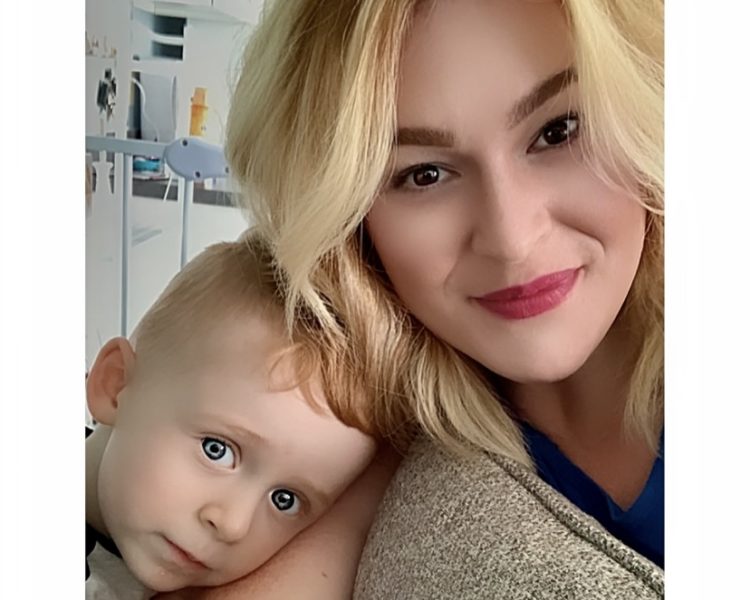 Can we normalize parents who have just one child? You have no idea why some have an only child. It could be financial issues, health problems, secondary infertility, trauma, or, I know this may be hard to hear so take a deep breath in and out… some only want one child! Simple as that.
I'm at peace knowing we are a family of 3. All my focus can be on my 3-year-old son Rocco. Rocco was diagnosed in November 2020 with autism and childhood apraxia of speech. He is the most sweet and loving little boy.
Being the mom of a child with a disability can be hectic, even more so than the average parent. All my focus can be on my son and all his therapies and helping him succeed. Advocating on behalf of ASD and CAS is not easy; it's time-consuming. I wouldn't be able to give another baby the attention or time they deserved.
Being an only child has so many advantages. Just because someone is an only child does not mean they are a spoiled brat. Studies have shown, if we look at personality, no differences were found between people with and without siblings in traits such as extroversion, maturity, cooperativeness, personal control and leadership. Actually, the studies show only children tend to have higher achievement motivation and personal adjustment than people with siblings.
When we found out our son's diagnosis, It did cross my mind that it would be nice for him to have a sibling. A sibling to be his forever friend, someone who will always have his back like his mom and dad do, a protector from bullies, etc. I cannot just have a child for those reasons — that's not right. Rocco will not grow up lonely. He is so loveable and people are drawn to him. He has extended family too, for support and friendships.
Being a mother is hard — period.
Being a mother isn't defined by how many kids you have. It is OK to choose whatever you want for your life, regardless of what society thinks.
It is none of your business what a woman chooses for her family life. What works for one family may not work for another. Please, before asking someone if they want kids, or plan on having more, stop to think first as that really is a personal question. Let's normalize women doing what they want and raising their child/children how they want without being mom-shamed.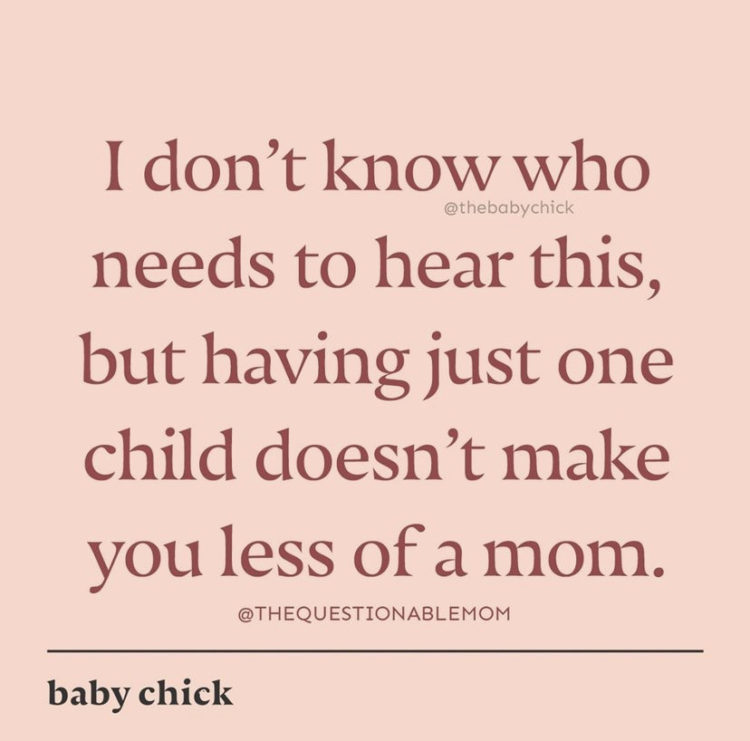 source
https://www.programage.com/news/Please_Stop_Judging_Parents_for_Having__Only__One_Child_1622800833455048.html