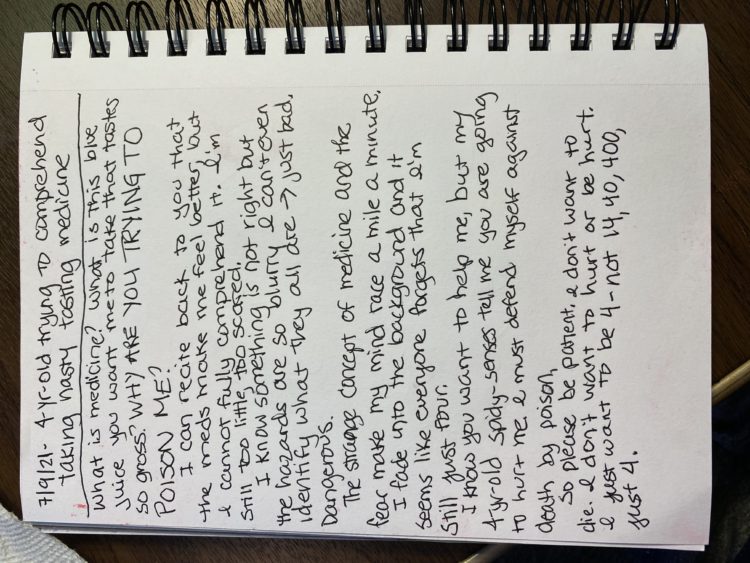 Four years old. That's how old I was when I had my first surgery. That's also the same age of my nephew who recently underwent surgery. Although he's had surgery in the past, this time, something hit me differently.
To be honest, watching my nephew go through surgery this time was incredibly triggering for me as I was able to see just how little he can understand given his age. Now I can see where some of the false beliefs I have about myself come from.
Last week, I visited my nephew at home while he was still recovering and watched the painstaking effort it took to try to get him to take his pain medication. That really opened my eyes to just how scary it can be to be 4 and not truly understand what's happening.
To help process my emotions on what I saw, later that day during art therapy group, I created a piece regarding how it feels to be so young and not understand why the grown-ups are forcing him (or myself as a child) to go through such a painful procedure and then force pain medication. I created an image, as well as wrote a reflection in the eyes of a 4-year-old. Doing that felt incredibly freeing.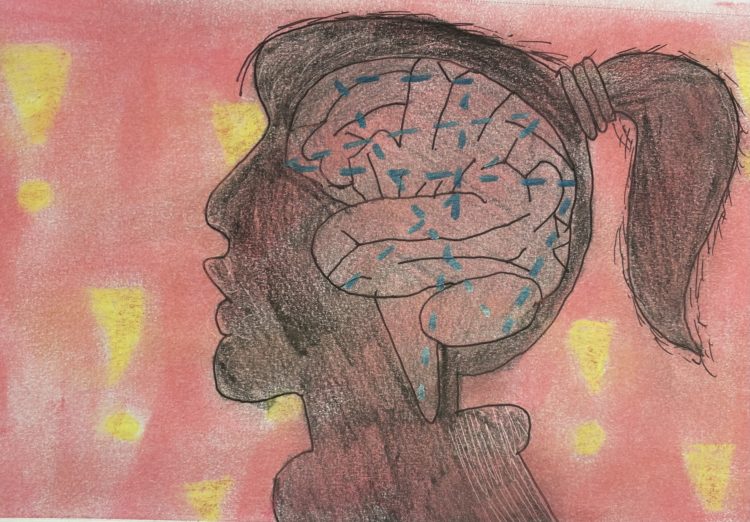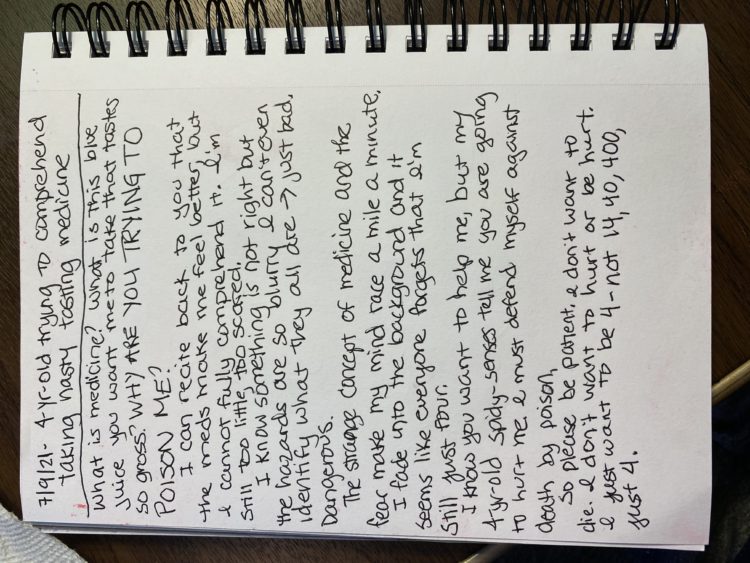 I'm so thankful that the medical field is starting to recognize how medical conditions and procedures affect the mental health of kids, not just in the immediate future, but also long-term. Mental wellness in children with medical trauma was not a focus back in the 1990s when I was 4.
Although unintentional, the messages I received as a young child going through various medical procedures and surgeries include not being good enough, being broken and being punished. If my body wasn't broken, then why would the doctors have to "fix" it with surgery?
In the mind of a 4-year-old, facing medical procedures other kids don't have to deal with is confusing. Kids can think, "What did I do to deserve this?" They might think, "I must be broken or else they wouldn't have to 'fix' me."
I think my medical trauma is where a lot of my perfectionism comes from. I've always felt like I've had to compensate for the deficiencies of my body. I've felt like I've had to prove my worth day after day so people wouldn't reject me. I was scared if I wasn't perfect, I'd be discarded or put through more painful medical procedures. I had to prove all the extra energy, effort and money put into my care was worth it and would pay off.
As I watch my nephew undergo his medical procedures, I'm filled with so much compassion not only for him, but for myself as a kid. Now I can see how much little Becca must have been in pain without feeling her experiences were validated as hard and scary.
I hope to bring that kind of validation to my nephew because he deserves it. Everyone, every child deserves validation while dealing with any sort of trauma, including medical trauma, especially in children.
source
https://www.programage.com/news/How_My_Nephew_s_Surgery_Impacted_My_Medical_Trauma_1627437662298063.html