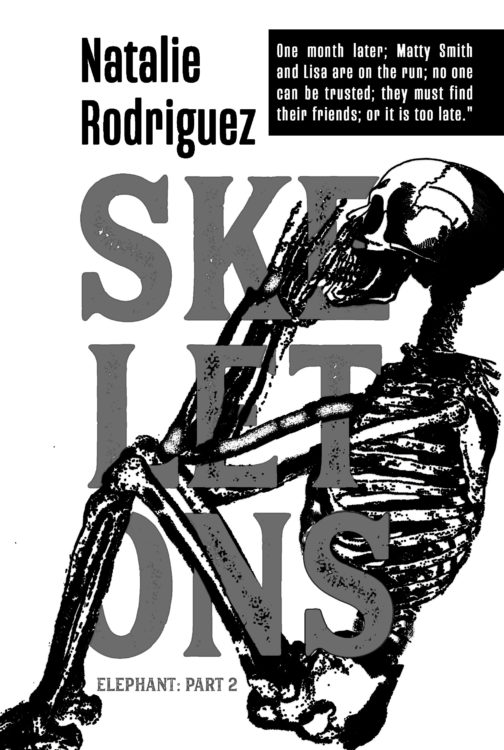 The story of "Matthew 'Matty' Smith" was born more than 18 years ago. I was 11-years-old when I wrote the first draft of my young adult thriller novel series, "Elephant," at Quail Summit Elementary. It was a mandatory school assignment that my fifth-grade teacher, Mrs. Burke, assigned my classmates and me. At the time, I hated reading and writing due to an ongoing struggle I had in my earlier elementary school days. Therefore, to ever become a writer, let alone a storyteller, was out of the question.
In the first grade, I attended a Reading Speech Vocabulary Program (RSVP) as I was behind my grade level of reading and writing. It was nothing to be ashamed but at the time, it was jarring and scary to attend a one-on-one meeting every day before lunch for additional help. Perhaps that was the irony as well — getting help myself. Something such as attending RSVP was only the start of my journey of both recovery and healing.
Two or so weeks ago, my second novel was released to the world called Elephant part 2: "Skeletons." I am forever proud of the books. The books are my pride and joy. Over the years, I continue to develop this mother hen and overprotective shell of wanting to protect the characters forever and ever. It is as though characters — "Matthew 'Matty' Smith" and his family and childhood best friends — are children of my own and I refuse to let anything bad happen to them.
Yet that is sort of the irony of overprotecting and cradling something that you love and appreciate dearly to your heart. Something that not too many people know about the books is the irony of writing and rewriting and editing while being in recovery myself. As Matty hurt, so did I. As Matty found his peace, so did I. When Matty relapsed and struggled with his well-being, so did I.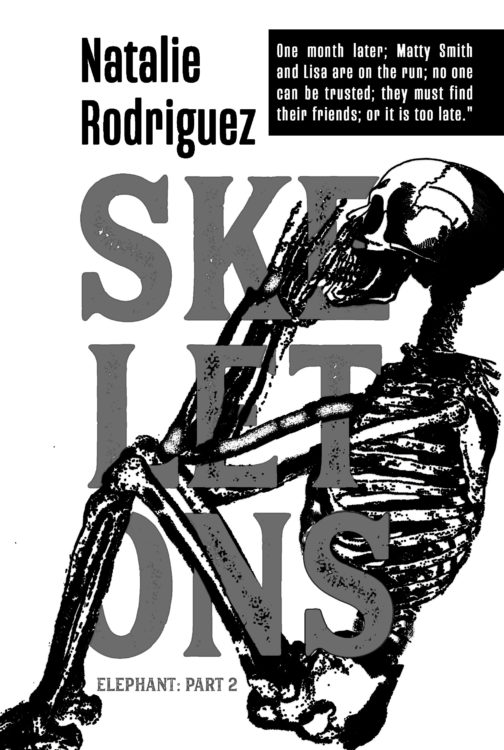 I was ashamed of my struggles, especially when I started battling with anxiety and panic attacks, and depression. Growing up, mental health was not discussed in the household, let alone seeking help. I believed a lot had to do with my father's alcoholism, abuse, and toxic behavior; and my mother's struggle to either leave or stay wife him.
Diving deep into writing and rewrites of the "Elephant" book series every night for 10 or so years, it felt like I was wearing the scarlet letter. For the longest time, and what readers see with Matty, I felt insignificant and like a waste of space in this world. Especially when it came to years and years of learning to find and take hold of my voice. It started with addressing the "elephant in my room" and "skeletons in my closet" when I started self-harming and engaging in excessive workouts as a way to cope with pain and stress. For years, I suspected what it was that set off these triggers but, I was afraid of addressing those secrets and swept under the carpet topics.
That was what made the earlier draft of writing and editing the "Elephant" book series both painful but rewarding for many reasons. The positive outcome was seeking and continuing therapy and counseling to address and heal and manage everything that happened. Now, this is the first time where I openly say that I, too, am a survivor of sexual assault, emotional, physical, and verbal abuse at the hands of family members. While I will not disclose any names for my reasons, although a few people do know who they are, I confronted both of my abusers many years ago on their actions to which they neither denied nor fully accepted. Like most perpetrators (abusers), both men commented on how their actions were part of the past or how I '"deserved" it.
Back then, I used to believe them too – that I deserved to be hurt and shamed.
Often, it is the secrets and illness of those closest to us that become the elephant or skeletons in one's closet, as the two men did in my life. For the past 10 or so years, they have not been a part of my life by choice. I no longer trust or feel safe around them, something that many people in my life look down upon, whether they know about the abuse or not. Like many cases of abuse, mine were never reported — something I am still learning to forgive myself about. Yet, like most dysfunctional households and families that have toxic (and abusive) members, it is NEVER the survivor's fault. EVER.
The thing is the "Elephant" books are all about finding your voice and never feeling ashamed in using it, even if it is towards family and friends. Matty's journey has always been about speaking your truth and doing everything you can to protect your energy and most of all, yourself. Even if that does upset or anger that inner circle of family and friends or outside circles of strangers. Regardless of what has happened to you, or to someone you love, it is possible to move forward in life and continue to achieve those dreams and aspirations that you set out. That is something in which writing the "Elephant" book series has taught me – use your voice and use it every day. Also, getting help is nothing to be frowned upon; in my case, I find it helpful to have someone outside the inner circle walk me through the process of recovery from trauma.
Until this day, I am taking recovery day-by-day as there are both good and bad days. I still have my days of not wishing anything "bad" to happen to my abusers. Then, I have those days of wondering WHY this all happened and self-doubting myself. That is the process of recovery and from what I learned in the past years of therapy is it takes a lot to show up for those appointments. It takes a lot of courage to talk about how you feel and what is going through your mind; and even if you relapse, that is OK too because what my therapist has shown me is that she does care. There are amazing people out there who are not only professionally helping you but want to help you.
Timing is key. Everyone's journey is different. Healing and recovery take time. And like Matty Smith, the cycle of addiction, abuse, and toxicity and dysfunction CAN always be broken. It is possible to break that cycle. You are not your abuser(s) nor do survivors ever deserve what happened to them.
source
https://www.programage.com/news/On_Trauma__Writing_Books_and_Healing_From_the_Skeletons_in_My_Closet_1625700645660169.html